Louisiana suffers many types of natural disasters, but hurricanes pose the biggest threat, wreaking havoc across the coastal state each year. The impact of hurricane damage on businesses and homeowners can be devastating; homes are flooded, store inventory is ruined, and high winds and debris batter roofs and windows. The cost of Louisiana hurricanes is extensive, and even those with insurance are often left paying significant out-of-pocket expenses to recover.
Being prepared for a hurricane is crucial. Trends over the last two decades have shown the number of hurricanes has increased, along with their strength, leaving more people to pick up the pieces following a storm. On top of having adequate home and business insurance, everyone should follow a hurricane prep checklist to ensure they're ready for a storm – and know what to do before and after.
Hurricanes can temporarily or permanently displace homeowners; structures and properties often require many repairs to make them inhabitable and safe. Personal possessions can be ruined or lost, and water damage from hurricanes can cause financial losses and pose serious health risks due to dangerous mold growth that spreads quickly.
The cost to repair or rebuild following a Louisiana hurricane can be thousands of dollars, if not hundreds of thousands or more. While every homeowner and business owner should have insurance, as well as additional coverage for wind and flood damage, collecting insurance proceeds takes time and ample evidence of losses.
Often, insurance doesn't cover the total amount of losses. Yet, the average person cannot afford to pay out-of-pocket to repair properties and replace items. In these situations, disaster assistance in the form of physical disaster loans from the U.S. Small Business Administration (SBA) can help people recover quickly and without serious financial pressure.
What Are SBA Physical Disaster Loans?
With increasing devastation caused by hurricanes in Louisiana, many home and business owners face damages that cost more than their insurance policy covers. One solution is to apply for a physical disaster loan or economic injury loan.
These SBA loans provide assistance to homeowners, renters, non-profits, and businesses in the form of low-interest, long-term loans that can be applied for after a hurricane. Those who live or own a business in a declared disaster area may qualify for a physical disaster loan, also referred to as a physical damage loan, to help cover the cost of repairs and rebuilds, and damaged or lost personal property.
Homeowner Disaster Loans
Physical damage loans help homeowners unable to afford the costs associated with certain natural disasters, including hurricanes, that aren't covered by insurance. But there are some eligibility requirements and limitations:
Loans cannot be used for vacation properties or secondary homes.

Homeowners must live in a declared disaster area.

Loans cannot be used to upgrade or make additions to homes beyond meeting building codes.
Homeowners can apply for up to a $200,000 loan. Those that want to make improvements that would help prevent future property damage from storms could be eligible for additional assistance. Also, both homeowners and renters could apply for up to $40,000 to repair or replace personal possessions, such as clothes, furniture, and vehicles.
The low interest and long-term payment schedule are highly appealing; the interest rate for physical damage loans for homeowners unable to obtain credit through another source doesn't exceed 4%, and the timeline to pay it back could be up to 30 years.
Business Disaster Loans
For businesses and most private non-profit organizations, physical disaster assistance from SBA can help with hurricane damage not covered by insurance. However, insurance proceeds affect the amount businesses receive.
Since many Louisiana businesses suffer hurricane damage each year, this type of loan may be the best solution when faced with additional costs. Loans can be up to $2 million, with an interest rate of no more than 4% for owners unable to get financial assistance elsewhere and an 8% interest rate for those that can.
These disaster loans can be used to repair and replace not just a structure or property but also machinery, equipment, store inventory, and more. Like homeowners, these loans cannot be used to upgrade or make additions to a business, but SBA mitigation assistance can be used to make improvements that help prevent or limit damages from future storms.
Economic Injury Disaster Loans
The U.S. Small Business Administration also offers economic injury disaster loans for small businesses, small agricultural cooperatives, and most private non-profits. Many businesses in Louisiana are forced to close temporarily or permanently after a hurricane because their finances cannot cover losses and/or the operating costs while losses are recovered. An economic injury disaster loan can help owners meet these obligations until normal operations can resume.
Eligible businesses don't need to have suffered property damage to qualify. Up to a $2 million loan can be applied for, and the amount of assistance depends on the level of economic injury and financial needs of the business. If the business also applies for a physical damage loan, the combined total of both loans cannot exceed $2 million.
How to Apply for SBA Disaster Loans
The application process for disaster loan assistance through SBA is fairly simple. After you confirm you live or own a business in a declared disaster area and apply online, an inspector will estimate the cost of hurricane damage done to your property and what losses were incurred.
You can track the status of your application online, and if you're deemed eligible and approved for a physical damage loan or economic injury damage loan, access to funds is usually relatively quick. Many applicants receive notice of their application within a month, and the loan could be accessible as early as a week after approval.
Difference Between Disaster Loans and Home and Business Insurance
Having adequate insurance is essential, but in many cases, home and business insurance don't cover all of the damages and losses from these storms. When this happens, an SBA disaster loan can help owners avoid long recoveries without the pressure of high-interest, short-term loans.
While SBA disaster loans are applied for after a hurricane – once the damage is done – home and business insurance are purchased beforehand. In fact, it often takes 30 days for insurance to take effect. Physical disaster loans are meant to cover what insurance doesn't, and the loan must be paid back over a specific timeframe noted in the agreement. In contrast, insurance policies involve an annual premium to cover a set amount of property damage and other losses if a hurricane occurs in the future.
Be Prepared for Hurricanes in Louisiana
It's common for people to struggle for months, if not years, after a hurricane. Such is the case for many Louisiana residents and business owners that suffered property damage from Hurricane Ida in 2021. Many people are still waiting for insurance proceeds amidst a collapsing insurance industry. Knowing how to navigate before and after hurricanes – having adequate insurance coverage and knowing what other financial assistance is available, like physical disaster loans from SBA – can make all the difference.
It's important to note that flood coverage is not included in standard insurance policies in Louisiana. It must be purchased separately; without it, insurers won't pay for damages to a home or personal property caused by flooding. Since 90% of natural disasters cause floods and the damage they can cause is extensive, flood insurance should be part of every policy.
Unfortunately, insurers have been known to mistreat policyholders by refusing to pay for hurricane damages. But companies that act in "bad faith" can be held accountable; you can sue an insurance company when they don't pay a valid hurricane claim. The Louisiana hurricane damage lawyers at Herman, Herman & Katz have extensive experience representing victims of insurance companies that refuse to meet the terms outlined in their hurricane insurance policy. Contact us online or call 1-844- 943-7626 for a free consultation.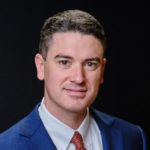 Jed Cain is a partner with Herman, Herman & Katz, LLC. He has dedicated his career to representing injured folks and their families.