Until Hurricane Ian, it had been a slow hurricane season, and it's easy to forget the devastating damage they can cause. The risk of a hurricane hitting Louisiana is still high, and home and business owners must be prepared. Knowing what to do after a hurricane can mean the difference between getting the insurance proceeds you're owed, preventing further damage to your property, and accessing financial assistance to repair, rebuild, and replace what's lost. 
Louisiana is prone to many natural disasters, but hurricanes pose the biggest threat, and the last two decades have shown they're getting more intense and frequent. Just last year, on the 16th anniversary of Hurricane Katrina, Hurricane Ida made landfall in Louisiana and caused $75 billion in damages across the U.S. 
As a homeowner or business owner in Louisiana, having adequate property insurance, including additional flood damage and wind damage premiums, is crucial. In addition to proper insurance coverage, everyone should know how to prep their property before a storm hits to mitigate damage from debris and wind and have an emergency kit and evacuation plan ready. While these are all important measures to take beforehand, the steps to take after a Louisiana hurricane are equally important, if not more so.  
The history of hurricanes in Louisiana has shown us time and again that they can take years, even decades, to recover from fully. Follow these tips for what to do after these natural disasters and seek the help of an experienced hurricane damage attorney if your insurer denies your claim or only pays part of what your policy covers.
Assess Your Property After a Hurricane
Hurricanes are notorious for producing high winds, heavy rain, and storm surges, all of which can seriously damage homes and businesses. Water damage and flooding can destroy possessions and furniture and quickly cause dangerous mold and structural damage. 
After a hurricane, you need to take steps to prevent further damage from occurring, but only if it's safe to do. The first thing to check for is any obvious structural damage. Stay outside if a roof is sagging or you hear strange noises in or around your house. 
Next, take photos inside (if it's safe) and outside your home or business. If you are properly prepared before a Louisiana hurricane, you'll have photos of what your property looked like before the storm. These photos will be used to compare to the "after" photos. In order to get your insurance company to cover the losses you've paid premiums for, document damaged property, and list and indicate the value of any lost or damaged personal items and possessions. Louisiana business owners should also document the loss of inventory and work disruptions.
After taking photos, it's essential to prevent further damage from occurring. This is called property damage mitigation and involves taking reasonable steps to avoid more damage and losses. Examples include boarding up broken windows, putting a tarp over a leaky roof, and removing water from the inside with a wet/dry vacuum. 
Bacteria and mold growth is especially dangerous when there's water damage. Remove soaked items, including furniture, from your home but don't throw anything out, and use fans to dry walls. Do not make any permanent home or business repairs until after an insurance adjuster has given their approval. 
Keep the receipts for the necessary repairs and items purchased that mitigate property damage because your insurer may reimburse such costs. In fact, your insurance company may require you to prevent further property damage after a hurricane, even if it's not detailed in your policy.
Submit a Hurricane Insurance Claim
After a Louisiana hurricane, you must file an insurance claim as soon as possible. Natural disasters like these typically affect tens of thousands of people, and insurers quickly become inundated with claims to process. 
On top of providing information about damages and the evidence gathered around and inside your property, keep everything that's damaged or ruined, such as furniture. While certain items are unsafe to keep inside and will need to be thrown out eventually, if they're part of your hurricane insurance claim, you won't be compensated for the loss if the adjuster doesn't see them.
Once you've started your hurricane insurance claim, document all communications with them. Keep copies of your claim and paperwork from your insurer, and make notes of your phone calls or in-person dealings. An adjuster should be at your property within 30 days of making a claim. Be prepared to pay the deductible indicated in your homeowner's insurance policy.
Also, get repair estimates from licensed contractors. Insurance companies determine the costs of repairs, but unfortunately, they often undervalue and undercompensate policyholders. Provide replacement costs (research items online) and professional estimates to your insurer to support your claim and get the money you need. And know that you can sue an insurance company if they refuse to pay what's outlined in your policy.
Since flood insurance is a separate premium added to your business or homeowner's insurance policy, flood damage claims must be submitted separately. If your coverage is through the National Flood Insurance Program (NFIP), claims must be filed within 60 days. 
After a hurricane insurance claim is approved and the proceeds are sent – minus your deductible amount – deposit the money, even if you think you're owed more. This will allow you to begin recovering from a Louisiana hurricane. Still, it doesn't mean you can't get more compensation if the repairs are higher than the adjuster quoted or the contractor initially thought. 
These supplemental claims for additional or greater damage than initially discovered can be made as needed. However, in these scenarios, contact your insurer and wait for an insurance adjuster to come before making repairs. 
Seek Financial Assistance for Hurricane Recovery
The costs of cleaning up, repairing or rebuilding a home or business are often more than your Louisiana insurance policy covers. This may be especially true if you live in a coastal area where it isn't possible to get flood insurance or if your insurer went bankrupt because of the insurance crisis. Even if you have a good business or homeowner's insurance policy, the damage can lead to additional costs that must be paid out-of-pocket. When this happens, there are a few financial assistance programs to help you recover from a hurricane in Louisiana. 
The Federal Emergency Management Agency (FEMA) offers government support after natural disasters, but only when the president declares it a disaster. It provides financial aid to make properties safe, sanitary, and functional. FEMA support is accessible to everyone, even those who are uninsured or renting. But there's a difference between FEMA assistance and insurance coverage; FEMA only covers what insurers don't. 
FEMA's financial support can help make the difference when an insurance policy doesn't cover enough, but it's not an alternative to home or business insurance. Instead, it could cover temporary housing costs, emergency repairs, uninsured or underinsured losses, and other expenses due to a natural disaster.
If you do have insurance coverage, FEMA cannot be accessed until after you file a claim, but you don't need to wait until the proceeds are received to apply. Like hurricane insurance claims, FEMA requires proof of damages, including photos, a list of losses, and an insurance determination letter. 
Another form of financial assistance for hurricane relief in Louisiana is a physical damage loan from the U.S. Small Business Administration (SBA). They offer low-interest, long-term loans to home and business owners, most non-profits, and renters who live in a declared disaster area. 
Physical damage loans, also known as physical disaster loans, help with uninsured or uncompensated losses; they cannot duplicate what others cover, such as an insurer or FEMA. These loans can help with the costs of property repairs, rebuilds, and damaged or lost personal possessions and items. Since insurance policies often don't cover enough, leading to unmanageable repairs and replacement costs, an SBA physical damage loan can help get you back on your feet much quicker and easier. Disasters loans offer ample time, up to 30 years, to pay off the devastating effects of a hurricane. 
Homeowners may apply for up to $200,000 from the SBA, but loans can't be used to upgrade or build home additions or for vacation or secondary homes. Another $40,000 for replacing possessions like furniture and clothing may be applied for. 
Businesses and most non-profits could get up to a $2 million physical disaster loan, but the same conditions apply; it can only be used for costs not paid for by insurance. The loan size is affected by how much your policy covers and can be used to repair buildings, repair or replace tools, machinery, and store or business inventory. For businesses unable to get assistance elsewhere, the interest rate is just 4% or 8% for those who can. 
The SBA also offers mitigation assistance for business owners and homeowners. A physical damage loan may be increased by up to 20% for improvements and upgrades that help mitigate property damage against future hurricanes and other disasters. There are specific ways to limit damage and protect properties from storms, like hurricane roof straps, reinforced structures, sealed roof decks, and landscaping that improves drainage and runoff, and mitigation assistance can be put towards these.
When to Contact a Hurricane Damage Attorney
Whether you live or work in Louisiana, everyone should know how to navigate before and after natural disasters. Louisiana hurricane recovery can take months, years, or even decades, as evidenced by Hurricane Katrina and Hurricane Ida. 
The damage to homes and businesses, along with lost possessions and business disruptions, can be financially debilitating. Even if you do everything right – prepare your property before a storm, have adequate insurance coverage and wind and flood premiums, and submit evidence and losses in a claim to your insurer – you may end up without the coverage you're entitled to and be overwhelmed with bills and debt.
It can be challenging to deal with your insurer and get your policy's total proceeds. The team at Herman, Herman & Katz has helped countless Louisiana businesses and homeowners hold their insurers accountable for covering what they should and in a timely fashion. Far too often, insurance companies act in bad faith and don't fulfill their obligation to policyholders. 
If your hurricane damage claim was denied, the payout was less than you're owed, or you're simply unsure if you should be getting more, the natural disaster attorneys at Herman, Herman & Katz can help. Contact us online or call 1-844- 943-7626 for a free consultation.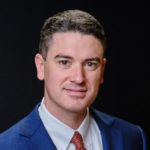 Jed Cain is a partner with Herman, Herman & Katz, LLC. He has dedicated his career to representing injured folks and their families.