Over 100 people were killed, and hundreds more are still missing after a wildfire devastated Maui last month, making it one of the deadliest wildfires in modern history. Wildfires are classified as natural disasters, but most are preventable. Multiple parties — including Maui County — are suing Hawaiian Electric Company, the state's largest power utility. The lawsuits allege the electric company negligently kept its power lines energized despite fire and wind warnings. Maui County hopes to recover millions of dollars in damages. 
Hawaiian Electric Company responded to the lawsuit by acknowledging that downed power lines caused a fire the morning of the deadly blaze but said that county firefighters were at fault for declaring the fire fully contained and leaving the scene. The fire later spread past containment lines and quickly spread around the island. The electric utility said its power lines were de-energized before the deadly second fire began. Maui County responded that the company was still responsible for the morning fire and the bigger wildfire wouldn't have happened without the first. 
There are other factors at play. Maui County didn't activate sirens that could've warned residents and tourists to evacuate, instead relying on social media posts. An offshore hurricane caused high winds, and drought conditions allowed the fire to spread rapidly among trees and grasses. However, the utility's role cannot be ignored, and it serves as a reminder that a power company's failure to maintain its lines can have tragic consequences. In Hawaii, the Hawaii Public Utilities Commission regulates four electric utilities, including Hawaiian Electric Company. One former commission member stated that the utility company knew about the wildfire risk.  
At least three other lawsuits have been filed against Hawaiian Electric Co., including two seeking class-action status. These lawsuits have been filed for residents in Lahaina and Maui who suffered losses in the wildfire. The fires destroyed more than 1,000 homes. More complaints will likely follow. 
A Power Utility's Responsibility 
Every state sets its regulatory guidelines for electric utilities. Herman Herman Katz is headquartered in Louisiana, where the Louisiana Public Service Commission regulates electric utility companies. Louisiana power utilities are responsible for properly installing and maintaining their equipment and must follow the National Electrical Safety Code (NESC) standards. These guidelines are updated every five years and cover the best practices for protecting people from hazards. The NESC details how often utilities should service lines and poles, the height at which they should be installed, and how close power lines can be to buildings and structures. 
When you think about Louisiana and natural disasters, hurricanes may be the first example that comes to mind. But our state has hundreds of wildfires yearly — in fact, there is an ongoing wildfire threat in Beauregard Parish and surrounding areas. The fires are spreading because the areas more susceptible to fire aren't getting enough rain. If Louisiana faced a scenario similar to Hawaii's, where a utility failed to de-energize power lines, it could be a calamity. Poorly maintained power lines make an already dangerous situation even worse. Along with sparking destructive fires, they can electrocute anyone who comes in contact with them. 
There are almost certainly more lawsuits coming against Hawaiian Electric Co. for the utility's role in the Maui fires. Plaintiffs can request compensation for medical expenses, pain and suffering, emotional distress, lost wages, future medical bills, and more. These damages are standard for lawsuits against power utility companies that may be responsible for someone's injuries. There are steps that these utilities can take to better prevent their power lines from causing harm, but hardening the grid to better protect against natural disasters is a costly endeavor. The Department of Energy is sending $95 million to Hawaii to help strengthen the power grid, but this development comes too late for the residents who have lost loved ones. 
We send our deepest condolences to those grieving unimaginable losses after the fires. 
If you've been affected by a power company's negligence — whether a power line that sparked a fire or physical injury due to electrocution — you should contact an experienced electrical accident attorney. You need a law firm that knows how to push back against utility companies who will try to argue that they aren't at fault for your losses. Herman Herman Katz has extensive experience fighting big electric utility companies. Call us at 504-581-4892 or fill out our contact form if you have questions about a possible electrical accident case.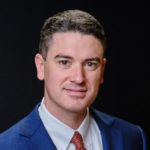 Jed Cain is a partner with Herman, Herman & Katz, LLC. He has dedicated his career to representing injured folks and their families.