The National Oceanic and Atmospheric Administration (NOAA) has released its predictions for the 2023 hurricane season that began earlier this month, and it's good news. The agency forecasts a 40% chance of a near-normal hurricane season, with 12 to 17 named storms and 5 to 9 named hurricanes. In contrast, there were 21 named storms in 2021 — one of which was Hurricane Ida. This powerful Category 4 storm brought death and destruction to the southeastern U.S. and caused billions of dollars in damage in Louisiana. While fewer storms are ideal, you shouldn't let your guard down. Even if there aren't as many tropical storms and hurricanes, the storms that form can be devastating.
Let's look at last year as an example. In 2022, there were only 14 named storms. This number may sound encouraging, but it was the third-costliest hurricane season in history. Two of those storms became major hurricanes, leading to hundreds of deaths. The total cost of damage in 2022 was $118 billion, making it one of the deadliest and most expensive seasons on record. Simply put, a lower number of storms doesn't mean that we'll avoid severe impacts. One intense hurricane can cause unprecedented economic losses, loss of life, and property damage. 
The best way to stay safe during hurricane season is to plan for the worst-case scenario. Unlike tornadoes and other quick-forming natural disasters, hurricanes are usually forecast days in advance. This provides an advantage, but storms can change direction hours before landfall — leaving little time to evacuate or protect your property. While we can't stop hurricanes from forming or control where they make landfall, we can minimize damage by knowing how to keep ourselves safe. Taking a few simple steps now can help you ensure you're ready and help immensely when a storm comes.  
What A Normal Hurricane Season Looks Like
The average number of expected storms has changed through the years. Before 2021, the average was 12 named storms and six hurricanes. Two years ago, NOAA increased the expected number to 14 named storms and seven hurricanes because of changes in the climate. The agency uses various tools to predict hurricanes, including satellites, aircraft, and land- and ocean sensors. Data is fed into computer models and analyzed by weather forecasters. This is the first time in years that the NOAA hasn't forecast an above-average number of storms. The 2023 season is expected to be near-normal partly because of climate patterns. Forecasters are factoring in El Niño, a warm weather phenomenon that can reduce hurricane activity and weaken storms. 
While El Niño can lead to less severe weather, temperatures are warmer than usual in the tropical Atlantic Ocean and Caribbean Sea, where storms usually form. Hurricanes can't form in cold water, and hotter water temperatures can help a storm intensify. NOAA forecasters emphasize that their predictions are uncertain and may change. It's important to remember that it only takes one storm to devastate a region. The NOAA's projections shouldn't be used as a reason to stop being cautious.
Staying Safe During Hurricane Season
The attorneys at Herman Herman Katz have lived in Louisiana for decades and lived through many hurricanes. We have a checklist for preparing for hurricane season with more information about how to get ready.   
Build An Emergency Hurricane Kit:

This kit should include non-perishable food, water, a can opener, flashlights, batteries, medication and first aid supplies, a battery-powered radio, phone chargers, and books and games. You should also include cash because ATMs and banks may not be available after a storm.

Make An Evacuation Plan:

You may only have hours to decide to leave your home with a storm approaching, so it's best to know where you'll head in case of evacuation. You can make a plan to stay with family or friends, at a hotel, or in a shelter — but you should know where you're going.

Plan To Prepare Your Home:

Sometimes, you may not have time to prepare your home for a storm. Your priority should be evacuating to safety if a hurricane is nearing landfall and you're in danger. If you have time to prepare your home, note the necessary supplies. Some examples include plywood to secure windows, sandbags to help stop water damage, and trimming trees.

Review Insurance Policies:

You should review your insurance policies before a storm hits to ensure adequate coverage for your property. Standard insurance policies don't cover flooding, so someone living in a flood-prone area may purchase a separate one. Many insurers have waiting periods before policies go into effect or won't sell policies to consumers when there's an active hurricane watch. So, you should prepare before a storm is on the horizon. 
Even if you do your due diligence and prepare for a hurricane, you might still deal with unexpected property damage. While your insurer should be on your side after a storm, that's not always the case. In the last few years, thousands of Louisiana residents have faced insurance companies offering lowball settlements and delaying payouts. In some cases, insurers have even gone bankrupt after storms, leaving customers unsure of what to do. 
The Louisiana hurricane attorneys at Herman Herman Katz stand up to insurance companies to help you get the compensation you need to rebuild and make repairs after a storm. If you experience losses during hurricane season and are battling your insurance company, contact us online or at 844-943-7627 for a free hurricane damage case consultation.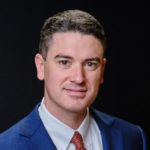 Jed Cain is a partner with Herman, Herman & Katz, LLC. He has dedicated his career to representing injured folks and their families.