Hurricane Ida made landfall in Louisiana on August 29, 2021, exactly 16 years after Hurricane Katrina devastated New Orleans and other areas of the state. Ida was the second most damaging and intense Louisiana hurricane on record, causing $75 billion in damages across the U.S.
On the one-year anniversary of Hurricane Ida, many home and business owners are still struggling to recover. Tens of thousands of residents are without property insurance this hurricane season. Why? Seven Louisiana insurance companies have gone under or left the state because of last year's claims, the majority of insurers no longer cover coastal areas, and others wouldn't renew policies.
The situation is bleak and worrisome. Many Louisiana home and business owners are still waiting for insurance proceeds to repair properties and replace possessions. Homeowners waiting for insurance payouts have temporary repairs in place, like tarps covering damaged roofs, and others are living far from their homes – homes that are uninhabitable a year later. About 10,000 trailers and temporary shelters were housing people displaced by Hurricanes Ida and Laura as of July.
It is unknown how long it will take for everyone affected by Hurricane Ida to recover amidst a collapsing insurance industry and with an increasing number of annual hurricanes. But if we look at Hurricane Katrina, the only stronger and more damaging storm than Ida, we know that it could take years, even decades, to fully recover.
Hurricane Ida Insurance Claims Update
On August 1, 2022, Louisiana Insurance Commissioner Jim Donelon released Hurricane Ida data. He announced that "insurers have paid or reserved to pay $13.1 billion for all types of Hurricane-Ida related claims in Louisiana." As of June 30, there were more than 460,000 claims submitted by policyholders, and around 300,000 of those have been closed, with $9.8 billion paid. And this data doesn't include payments from the National Flood Insurance Program.
With so many Louisiana residents who have lost their home insurance policies, the state had to find a solution to the insurance crisis. Regional firms and a state-run insurer, Citizen's Property Insurance Company, have stepped in to provide coverage, but Citizen's premiums are more expensive than private companies. To make matters worse, insurance rates have increased overall, along with wind damage and flood damage premiums.
All of these factors have left the people of Louisiana to suffer even greater financial struggles because they have few options; they must pay what's being demanded or risk permanently losing their homes or businesses after another hurricane hits, a certainty in the coastal state.
One positive step was the introduction of new legislation that passed earlier this year requiring insurance companies to have more capital. This was necessary after insurers faced Hurricane Ida claims far beyond what they had available to cover damages.
For policyholders that received insurance payments but have been impacted by inflation, encountered increased costs of repairs, or discovered additional damages during repairs, a supplemental claim could be filed. In these cases, document the damage with photos and videos before having repairs done and keep copies of estimates and receipts. This evidence is required by insurers to fulfill supplemental claims.
Another option when dealing with insurance companies that are disputing claims is mediation. Recently, Louisiana's Hurricane Ida Mediation Program was extended to December 31, 2022. It helps homeowners and insurers that have been unable to resolve claims up to $50,000 to do so for a flat rate mediation fee of $600. You can also file a complaint with the Louisiana Department of Insurance at 1-800-259-5300 if your insurer doesn't pay.
However, even when a policyholder takes the necessary steps to document and prove hurricane damage or pursues mediation, it doesn't guarantee full payment. If your insurance company is acting in bad faith by refusing to pay the amount you're owed or has denied your claim, consult with an experienced hurricane damage attorney. The team at Herman, Herman & Katz in Louisiana has helped thousands of clients hold their insurers responsible.
When and How to Make a Louisiana Hurricane Damage Claim
Under Louisiana law, hurricane claims have a statute of limitations. You must submit an insurance claim no more than 180 days after a hurricane. Some exceptions exist, like when officials deny access to a homeowner's property due to safety concerns. The sooner you get your claim in, the better.
When making a hurricane damage claim, policyholders must demonstrate proof of loss to be covered for hurricane damage. Proof of loss includes photos and videos of damage inside and outside a home or business. Insurance companies compare this visual evidence to the pictures and videos taken before the storm hit.
Other proof of loss includes listing everything that's damaged or destroyed by the hurricane, including the value of possessions. Get repair estimates from contractors and keep receipts for clean-up costs.
Home and business owners must also mitigate property damage following a hurricane because Louisiana insurance companies won't cover losses after a storm if they could have been prevented. For example, board up broken windows or put a tarp over a damaged roof, as long as it's safe. Take photos and keep receipts of temporary repairs for proof of your efforts. All the evidence gathered and steps taken to mitigate damage help prevent insurance companies from denying hurricane claims.
Legal Options for Hurricane Damage Claims
Unfortunately, many insurance companies have acted in bad faith by denying Hurricane Ida claims or only paying part of what the policyholder is owed. Without these payouts, it can be impossible to recover. When this happens, it's important to consult with a hurricane damage attorney. Even if you pursue mediation for your Hurricane Ida claim, an attorney can protect your best interests and ensure your legal rights are met.
If you can't come to an agreement with your insurance company after a natural disaster like Hurricane Ida, you also have the right to file a hurricane damage lawsuit. The lawsuit must be filed within 24 months after the date of damage. This two-year window is separate from the 180 days you have to submit proof of loss from a hurricane. As we enter the second year of recovery from Hurricane Ida, keep this in mind if you are still struggling with your insurance company.
Be Prepared for Hurricanes in Louisiana
Hurricane season has had a slow start, but every Louisiana resident and business owner should be prepared for a hurricane. There's been a steady rise in the number of hurricanes, but also their intensity. In turn, the costs to recover have increased too.
Being prepared for a hurricane includes keeping an emergency kit on hand and mitigating property damage beforehand, like securing outdoor items that could become dangerous debris during a storm. Have copies of and gather important documents and identification, and have the addresses and routes mapped for shelters in case an evacuation order is issued.
Make sure you have adequate home and business insurance and know your policy inside and out. You'll need to purchase additional flood insurance because standard homeowners' insurance policies don't cover this type of damage. Additional wind insurance is also worth having. And if a hurricane damages your property, inventory, or personal items, know what to do after a storm passes to prevent further damage, as well as how to make a hurricane insurance claim.   
If you're having trouble with your insurance company or are still waiting for payment for insurance claims, the hurricane damage attorneys at Herman, Herman & Katz can help. Contact us online or call 1-844- 943-7626 for a free consultation.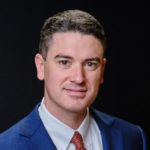 Jed Cain is a partner with Herman, Herman & Katz, LLC. He has dedicated his career to representing injured folks and their families.