The Atlantic hurricane season is underway, running from June 1 to November 30. The National Oceanic and Atmospheric Association (NOAA) has predicted an above-average hurricane season for the seventh year in a row due to La Nina and high Atlantic temperatures.
Louisiana already faces multiple hurricanes each year, many of which have been devastating. These storms bring high winds, heavy rain, storm surges, and floods. Last year, Hurricane Ida devastated parts of the state, delivering sustained winds of 150 mph. Unsurprisingly, the category four hurricane caused significant wind damage as a result. It also led to widespread flash floods that caused several deaths and damaged buildings throughout Louisiana and up the coast. However, many property owners are still waiting for their insurers to come through.
Since hurricanes in Louisiana damage buildings, properties, and infrastructure, those who live and own businesses here must be prepared for natural disasters. This includes having adequate insurance to recover losses and, sometimes, completely rebuild.
Securing enough business and home insurance to cover hurricane damage is necessary for every owner – especially those in coastal areas prone to more storms than other areas of the U.S. Property owners need to understand and update these policies to ensure the right level of coverage is provided.
But it's important to know that a standard business and homeowners insurance policy is not enough; there are clear exclusions to the types of damage they'll cover and limits to payouts. Increasing your policy limit and adding separate insurance, like windstorm, hurricane, and flood deductibles, offer the best security for when disaster strikes. And if your insurer refuses to pay or denies your claim, a Louisiana hurricane damage attorney can help get the insurance proceeds you're owed.
Insurance Coverage for Wind & Flood Damage
Louisiana experiences many types of natural disasters, but hurricanes are the biggest threat, not to mention the costliest. In 2020 alone, hurricane insurance claims amounted to $10 billion.
Storm surges are the most dangerous part of a hurricane, as they can be 20 feet or more and span hundreds of miles across the coast. High winds are also a serious risk because they can uproot and knock over trees, take out power lines, tear off siding and shingles, and throw debris that can damage homes and businesses. Tornadoes may even form amidst hurricanes, bringing even higher winds and greater risks to life and property.
Wind damage from hurricanes and other storms is typically covered up to a certain amount in home and business insurance policies in Louisiana. Insurers may cover damaged roofs, ruined siding, broken windows, home or property damage from downed trees, and even fire damage. Sometimes, they offer a combination of wind and water damage coverage; wind insurance in a homeowner's policy may be applied to certain types of water damage, such as water that enters a home through a wind-damaged roof or window.
In general, a standard homeowners insurance policy covers just 50-70% of a home's structural value when wind damage from hurricanes occurs. Because of this, many owners pay significant out-of-pocket expenses to make hurricane repairs.
To address this gap in coverage, Louisiana is one of several states that offers hurricane and windstorm insurance. Windstorm deductibles are applied to any type of wind damage, whereas hurricane deductibles come into effect following a hurricane. The standard deductible is anywhere from 1-5% of the insured value of the building.
Flood insurance is another coverage that Louisiana businesses and homeowners should add. Unlike standard homeowners insurance that covers a certain amount of wind damage, flooding is excluded. And yet, 90% of all types of natural disasters cause floods.
Flood damage from hurricanes is costly. Hurricane flood damage threatens the structural integrity of buildings by sagging roofs, cracking concrete, and rotting wood. Flooding can cause damage to electrical systems and gas leaks, and landslides could wash out roads and sweep away vehicles.
Whether there's significant rainfall, storm surges, or broken levees, flooding causes significant damage to properties, buildings, and possessions. But floods also increase risks to a person's health because of the harmful bacteria and mold growth from water damage. If your home or business floods, removing the water as soon as possible should be a priority, but the building must be safe to do so.
Since flood coverage is excluded, adding flood insurance to your business or homeowners insurance policy is vital. Ideally, it's best to purchase before hurricane season starts because it usually takes 30 days to come into effect. It can be bought through private insurers, the National Flood Insurance Plan (NFIP), and surplus lines insurers.
How to Prepare for Louisiana Hurricanes
Those who live in Louisiana know that the damage and impact of a hurricane can be life changing. In 2005, Hurricane Katrina devastated New Orleans, and the effects are still being felt today. And last year, on Katrina's 16th anniversary, Hurricane Ida made landfall and became one of the costliest storms in U.S. history. The hurricane's storm surge and flooding, combined with powerful winds and accompanying storms, destroyed many homes, businesses, and communities, amounting to $75 billion in damage.
We know that hurricanes and other natural disasters plague Louisiana, and because of this, everyone should be properly prepared for the worst. An essential part of preparing for a hurricane is to create an emergency supplies kit. A hurricane kit should include batteries, flashlights, emergency phone numbers, directions to the nearest storm shelter, three days of food and water, identification, cash, and medication. Make sure to follow evacuation orders too.
Preparing your home or business before a hurricane is also crucial. Secure or store loose objects on your property, such as patio furniture, cover windows and doors, and fill a bathtub with clean water in case essential utilities are affected. Louisiana insurance companies require property owners to make the necessary protections for their homes or business. Your claim could be limited or outright denied if you fail to do so.
Another part of hurricane preparation is to purchase additional wind and flood damage insurance. You should understand the policy coverage and limits and how to submit an insurance claim if disaster strikes. If possible, it's best to have money saved to cover your deductible if your home or business is severely damaged or uninhabitable following a hurricane. Insurers won't pay their part unless the owner pays theirs.
What to Do After a Hurricane
Once a storm passes, seek medical attention if needed, then contact your insurance company. Many others will be submitting claims at the same time, which quickly creates a backlog and delays payment.
Inspect your building and property after a hurricane. Evidence is crucial when making an insurance claim, as is knowing the difference between wind damage and flood damage. Take photos and videos both inside and outside, and make a list of damaged or lost valuables for your hurricane insurance claim. You should have taken photos before the storm so they can be compared, as well as document what you own.
For business owners, gather your financial records; they should be easily accessible before and after a hurricane. Often, insurance companies require copies of these records when processing claims, such as rental agreements, financial statements, and tax returns.
Legal Options for Louisiana Hurricane Insurance Claims
Far too often, insurers will act in "bad faith" – refusing to pay the full amount owed or denying a claim entirely. If your insurer refuses to cover what they should, it's essential to contact a Louisiana hurricane damage attorney to discuss your legal options. You have the right to receive the financial support outlined in your homeowner's insurance policy. The team of hurricane property damage attorneys at Herman, Herman & Katz can help you recover the insurance proceeds you're owed.
With a deep understanding of disaster insurance law, our lawyers have helped thousands of Louisiana home and business owners successfully fight their insurers for the money they're entitled to. We also help clients find the right hurricane damage coverage for their building and property. Contact us online or call 1-844- 943-7626 for a free consultation.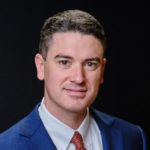 Jed Cain is a partner with Herman, Herman & Katz, LLC. He has dedicated his career to representing injured folks and their families.