Louisiana residents who voluntarily evacuated to escape Hurricane Ida's wrath are still waiting for a decision on whether they will receive compensation for out-of-town expenses like food and hotels.
State Farm, one of Louisiana's largest insurance carriers, is refusing to pay those expenses – called prohibited use coverage or additional living expenses (ALE) – for residents of parishes that were not under mandatory evacuation orders. 
Prohibited use coverage usually reimburses two weeks' worth of costs that accrue when someone can't access their home due to a physical barrier, such as hurricane damage or an order by local authorities. State Farm was the only major insurer to refuse this coverage after Ida. 
In response to State Farm's refusal, Louisiana Insurance Commissioner Jim Donelon issued a mandate last September ordering insurers to cover additional living expenses for all policyholders who evacuated, whether voluntarily or in compliance with an official order. 
State Farm responded by challenging Donelon's mandate in Baton Rouge's Division of Administrative Law. Donelon, believing the dispute to be constitutional rather than regulatory, filed a motion to bring it to the state district court.
That motion was rejected last month by Administrative Court Judge Patrick Moore, who said that the administrative hearing process must be exhausted before moving to a higher court. Both sides must now submit legal briefs and wait for a hearing.
While they wait, Louisiana residents whose homes were damaged or destroyed are stuck in limbo. 
Hurricane Ida's Rapid Intensification Left No Time To Act
Hurricane Ida made landfall on August 29, 2021, outside Port Fourchon, just shy of a Category 5 storm (the highest possible), with maximum sustained winds of 150 mph. Eerily, Hurricane Katrina struck that same day in 2005.
Ida tied two other storms for the strongest in Louisiana's history, one of them being Hurricane Laura just one year before. It was also the fifth strongest storm ever to make landfall in the U.S. The final cost was $65 billion in damage and the lives of nearly 100 state residents.
In Commissioner Donelon's decision to mandate insurance companies to cover additional living expenses for voluntary evacuators, he pointed to one storm factor that will likely become more common as the planet continues to heat up.
Ida transformed from a harmless storm to a devastating natural disaster in just three days. It tied with 2007's Hurricane Humberto for most "significant intensification burst into landfall" in recorded history.
That didn't give residents or officials a lot of time to act, especially in poorer coastal communities still recovering from previous storms. 
The Agonizing Choice To Stay or Go
Most homeowners' insurance would cover evacuation expenses only if the evacuation were mandatory. Donelon's mandate changed the rule to include all 25 parishes in Ida's path.
Many parish officials did not have time to issue a mandatory evacuation order. Others held off due to fears that residents would be gridlocked for hours on highways, as everyone tried to escape together with 150-mph winds bearing down on them. Those fears became a reality with some disastrous consequences.  
Thousands unable to outrun the storm were stranded for weeks in dangerously high temperatures with inaccessible roads and no electricity.
Gov. Edwards encouraged residents who had evacuated ahead of the storm to stay where they were until electricity was restored, fearing even more pressure on the already catastrophically damaged power grid.
Louisiana residents not under mandatory evacuation orders had to choose between staying home or heading for safer ground. Staying could mean deadly consequences. Going would cost hundreds or thousands of dollars, with no guarantee it would be returned.
Many simply could not afford to evacuate; they fought for their lives as the storm raged. Several people were trapped in their attics as the floodwaters rose.
Legal Options for Louisiana State Farm Policyholders
While State Farm's website states that ALE loss adjustment "occurs regardless of the type of evacuation order in their neighborhood," the insurer's refusal to comply with Donelon's mandate tells a different story. 
State Farm executives would tell him only that they intended to follow the language in their policies and released a vague corporate statement when asked about their refusal. A spokesman claimed that making a policy exception would negatively impact insurance rates across the country.
Lawyers for the insurer used this argument to contend that Donelon overstepped his authority by issuing the mandate and allowing that would "destabilize the insurance market in Louisiana."
Herman Herman & Katz attorney John Spencer Creevy explained to NBC News last October that while evacuation expenses for a hurricane claim aren't new, the debate is now whether the insurer "should be obligated to cover such expenses when the insured has not been forced from their home … but as a reasonable precaution for the health and safety of the home's occupants."
Until a decision on State Farm's actions is made, the displaced people of Louisiana will have to rely on themselves and other sources of help to get back on their feet.
If you're a State Farm or other insurance company policyholder being refused reimbursement for additional living expenses, having an experienced Louisiana property damage attorney can help you get the compensation you deserve. The legal team at Herman Herman & Katz is passionate about assisting Louisiana storm damage victims because we live here too. Contact us online or call 844-943-7626 for your free case review.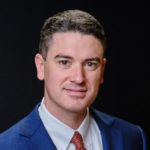 Jed Cain is a partner with Herman, Herman & Katz, LLC. He has dedicated his career to representing injured folks and their families.