Louisiana Insurance Commissioner Jim Donelon has encouraged insurers to pay evacuation expenses for those affected by Hurricane Ida. Last month, the storm battered the state, causing billions of dollars in damage and killing dozens of people. Thousands of Louisiana residents chose to drive away from Ida's projected path and ended up staying away from home longer than anticipated. Gov. John Bel Edwards asked those who left the state to stay out until electricity returned, saying at a news conference in late August that many of Louisiana's "life-supporting infrastructure elements" weren't operational. These evacuees spent hundreds or even thousands of dollars on living expenses, rentals, and food while away from home.
After a storm, conversations with a home insurance company can be a headache, especially if you're still struggling with power outages and property damage. Ida is the fifth strongest hurricane in U.S. history, and it left countless people displaced. Insurers are required to handle cases promptly, but not all companies act in good faith. They may not tell you about prohibited use coverage, which Louisiana insurers are now required to pay in the wake of Hurricane Ida. 
What Is Prohibited Use Coverage?
Prohibited use is included under loss of use coverage, also known as additional living expenses insurance. It covers costs when someone cannot access their home due to an order from a local authority or physical barrier, like nearby roads being hazardous. It usually covers up to two weeks of expenses.
In early September, Commissioner Donelon issued a notice asking insurers to be generous when interpreting prohibited use coverage claims, pointing out that people who weren't under mandatory evacuation orders still made a choice to leave for their safety. State Farm, which insures a large share of Louisiana homes, said it wouldn't pay these claims unless policyholders were forced to evacuate by government officials. In return, the Louisiana Department of Insurance strengthened its recommendation and announced that insurers must pay loss of use claims related to Hurricane Ida, regardless of evacuation notices. The notice followed a similar urging from President Biden, who asked insurance companies to "do the right thing" and cover living expenses for policyholders. Biden said that Louisianans left because they worried they would risk death if they stayed. 
Prohibited use claims usually require a civil order as proof that you had no other choice but to leave your home and didn't evacuate for leisure. Before Ida, several Louisiana parishes outside of the levee system issued evacuation orders. But mandatory evacuation didn't take place statewide for a few reasons. Hurricane Ida strengthened unexpectedly and shocked meteorologists with its intensity, becoming a powerful Category 4 storm just three days after being named a tropical storm. Officials said after the fact that there simply wasn't time to implement mandatory evacuations. If a rush of people fled the state simultaneously, it could cause people to be stranded on the interstate when the hurricane made landfall, which would be more dangerous than sheltering at home. Even without mandatory orders, I-10 out of New Orleans was gridlocked the day before the storm hit.
Related: Hurricane Ida Insurance Claim Tips For Louisiana Residents
After a natural disaster, the Louisiana Department of Insurance recommends that everyone keep track of receipts for disaster-related expenses. Costs like hotel rooms, apartment rentals, and restaurant meals if someone isn't able to cook are all reimbursable and can be submitted to an insurance company. Some insurers still might try to avoid prohibited use coverage payment, and you could need legal representation to help you get the compensation you deserve as a policyholder. Herman Herman & Katz is here to help if you're having trouble receiving the reimbursement you need. Our Louisiana-based lawyers know the stress that storm damage brings, and we're on your side. Contact us online or call us toll-free at 844-943-7626.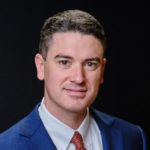 Jed Cain is a partner with Herman, Herman & Katz, LLC. He has dedicated his career to representing injured folks and their families.