If Hurricane Ida damaged your property and your insurance company isn't being helpful, you now have the option to pursue mediation through the state of Louisiana. An insurer would offer a fair amount to cover damages in a perfect world, but that isn't always the case. Many policyholders have trouble settling with an insurer after a hurricane, and it can be a frustrating experience. Louisiana Insurance Commissioner Jim Donelon has introduced a program that makes it easier for property owners who are still struggling to get reimbursed for evacuation expenses and repairs. Announced in October, the Hurricane Ida Voluntary Mediation Program gives insurers and policyholders a low-cost way to resolve a claim.
The program isn't entirely new. After Hurricanes Rita and Katrina caused billions of dollars of damage in 2005, the state introduced a mandatory mediation program. Unlike then, the new initiative is entirely voluntary. The desired outcome is the same: Giving Louisianians an efficient way to settle insurance claims simpler than litigation. Donelon said that mediation is a smart choice for insurers and that it could be "penny-wise and dollar-foolish" for insurance companies to refuse mediation.
Many homeowners are still waiting to hear back from their insurance adjusters more than two months after Hurricane Ida made landfall. Because of supply-chain shortages, Hurricane Ida repairs are more expensive than usual and are taking longer than predicted. On top of that, some insurance companies are still undervaluing the damage the storm caused, which leads them to offer subpar reimbursement amounts. 
Related: Where Is My Hurricane Ida Insurance Claims Adjuster?
If you decide to start mediation, you must first send a written request to your insurer. They're also able to invite you to begin mediation. Assuming that they agree, your insurance company must contact an approved mediation firm who will ask for relevant documentation and a statement on why you couldn't resolve the claim on your own.
According to a bulletin released by the Louisiana Department of Insurance, mediation sessions will occur in metropolitan Baton Rouge or New Orleans. You'll be able to present your side, and the mediator will meet with you and the insurance company to help you settle. If you can agree on a number, you'll receive the money within ten business days. Mediation costs $600, and the insurer must pay for it. 
Mediation eliminates the need to wait for your insurance adjuster to return your calls and emails, and it's a relatively quick way to end the headache of negotiating with an insurance company. The actual process is surprisingly fast, too — the mediation session can last up to 90 minutes. Still, it's not as simple as it may sound. 
Should You Hire an Attorney for Hurricane Ida Insurance Claims? 
Mediation isn't just you meeting with your insurance company to talk it out. You can (and should) bring a lawyer with you to your mediation session. An insurance company will likely get an adjuster to talk to the mediator, so it's risky to show up alone. You can also invite appraisers and contractors to speak on your behalf.
Is mediation right for you? If you're having a hard time settling with your insurer and your claim is less than $50,000, it may be worth considering. It's a good idea to get legal counsel before requesting mediation, especially because you'll want an experienced Louisiana property damage lawyer to attend the mediation session with you. The mediator is a neutral third party, so they aren't biased toward you or the insurer. In contrast, a lawyer's goal is to help you win, so they'll be on your side. 
Additionally, mediation isn't always successful. The insurer and mediator may pressure you to accept a lowball offer, putting the outcome in jeopardy unless you say yes. Don't agree to a number you aren't happy with. You have no obligation to settle during mediation, and you still have the opportunity to sue.
In some cases, it makes sense to go straight to litigation to get an insurance company to pay up. Even if you decide to participate in Louisiana's mediation program, having a property damage lawyer in the room will work to your advantage. You should discuss your legal options before you decide to pursue mediation. Navigating the aftermath of a natural disaster is challenging, and having experts advocating for you makes a difference. The attorneys at Herman, Herman & Katz are expertly familiar with hurricane-related mediation programs and will help you determine how to move forward. Contact us online for a free case review, or call us at 844-943-7627.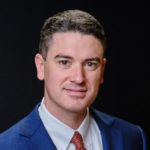 Jed Cain is a partner with Herman, Herman & Katz, LLC. He has dedicated his career to representing injured folks and their families.