Nearly two months ago, Hurricane Ida wreaked havoc on Louisiana and surrounding states. The powerful storm caused hundreds of millions of dollars worth of damage and left countless homes and businesses needing significant repairs. After the storm, Louisianians turned to their insurance companies hoping for speedy resolutions. Unfortunately, they've been left disappointed. Insurance adjusters aren't showing up for inspections or returning phone calls, making it difficult for claimants to get the reimbursement they need.
In most cases, the lack of consistency from insurance adjusters isn't malicious but instead caused by a lack of resources. A labor shortage means that there aren't enough adjusters to handle the claims in Louisiana. Insurance Commissioner Jim Donelon says the state added about 7,000 licensed adjusters last month, but claims are still not being addressed promptly. Property owners in Louisiana are left confused and frustrated as they wait for reimbursement for evacuation costs, and they're rightly feeling impatient as they wonder when contractors will restore their homes to pre-storm condition.  
Donelon extended the time frame for insurers to contact claimants because of the backlog. Under normal circumstances, adjusters must reach out to policyholders within 30 days of receiving a claim. The commissioner expanded that timeline, allowing insurance adjusters 60 days to contact property owners. Many people filed claims in the days immediately after the hurricane at the end of August, which means that adjusters are quickly approaching the two-month deadline. 
It's a discouraging situation to be in as a property owner. You pay a monthly premium to your insurance company with the expectation that they'll be there to help if a natural disaster strikes. Regrettably, this isn't always the case, and the insurance claim process can be anything but smooth. You have rights as an insurance policyholder and the ability to advocate for yourself. Here's what you should know about the Hurricane Ida claims process and what to expect from insurance adjusters. 
Hurricane Ida Insurance Claims Process
If you have Ida-related storm damage and haven't filed a claim, make it a priority to contact your insurance company. When you start your claim, be prepared to share photos and videos of the damage, along with a description of your losses.  
Expect to pay for a portion of the damage out of pocket. Most homeowners' insurance policies have storm deductibles, which is the amount of money you have to pay yourself before the insurance money kicks in. It's often between 1% and 5% of a home's insured value. Once your insurer receives satisfactory proof of loss and knows the scope of the damage, they have 30 days to pay you. While this is how the process works on paper, it's often more complicated in practice. 
Hurricane Ida victims are still waiting for insurance claim adjusters to inspect their properties. Even when adjusters show up, they sometimes offer a claim settlement that's dissatisfactory and won't cover your losses. 
Related: Louisiana Hurricane Ida Recovery Will Take Longer and Cost More
Right now, there's a surplus of claims and not enough claims adjusters to address them. If you haven't heard from your insurance company, you don't have to wait for them to reach out to get results. You can complain to the Louisiana Department of Insurance if you think an insurance company isn't handling your claim in a timely manner. There are serious consequences for insurance companies that don't follow the rules.
If an insurer doesn't contact you within 60 days of filing a claim, the state can suspend or revoke their license. They can also be fined $1,000 per violation up to $100,000. The Department of Insurance lets you file a complaint online. Seeking legal action is also a possibility that's worth considering.
A storm damage attorney familiar with the Louisiana hurricane claims process can help you get the money you need from your insurer. Discussing your legal options with an attorney doesn't cost you anything, contrary to popular belief. If you're wondering why you haven't heard from your insurance adjuster about your Hurricane Ida claim, call Herman, Herman & Katz at 844-943-7626 or contact us online.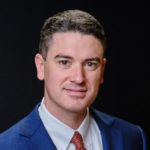 Jed Cain is a partner with Herman, Herman & Katz, LLC. He has dedicated his career to representing injured folks and their families.