Louisiana may be notorious for its hurricanes, but they aren't the only natural disasters that can cause unimaginable death and destruction. The state ranks third nationally for tornadoes per square mile, with the storms causing millions of dollars in property damage every year. In March, the strongest tornado in New Orleans history destroyed homes in the Arabi neighborhood in St. Bernard Parish. In the aftermath of a tornado, a property owner can be left with nothing but the clothes on their back and forced to rebuild their home from scratch. Filing a homeowners insurance claim can help speed up the recovery process and help get life back to a new normal. 
The Arabi storm was an EF-3 tornado, a designation given to storms with winds of at least 158 miles per hour. It had an 11-mile path and hit an area recovering from last year's Hurricane Ida. The tornado flipped cars and significantly damaged almost 150 homes and structures. Weather forecasters know about hurricanes days in advance, but most tornadoes form so quickly that those in their path only have minutes to prepare. People who lose their homes in tornadoes have barely any time to process before the storm arrives.
Additionally, government help is traditionally available after hurricanes. The Arabi tornado didn't meet the standards for FEMA assistance, so there's no federal aid to help during the recovery process. Tornadoes are severe and can uproot trees, demolish mobile homes, and tear structures' roofs and walls off. Repairs can cost tens of thousands of dollars, and an insurance claim is often the only way a homeowner can afford to rebuild.
What To Do After A Louisiana Tornado 
The Louisiana Department of Insurance is a governmental agency that enforces state insurance laws and holds insurers accountable when they fail to follow regulations. The department issued guidance last month for property owners affected by Louisiana tornadoes. It's always recommended that you contact your insurance company as soon as possible. Filing a claim starts the process and puts a homeowner on the path toward reimbursement.
Before contacting your insurance company, take pictures and videos of the damage from every angle. Do this before cleaning up or making any temporary repairs. You should fix immediate problems like broken windows and wet carpets that would worsen over time. If you make non-permanent repairs, keep receipts so your insurance company can reimburse you, and don't throw any furniture or damaged items away. 
When talking to an insurance claims adjuster, don't be afraid to ask questions. Don't take an insurance company at its word when discussing coverage eligibility. Read the policy yourself to ensure you know your benefits. You should understand that insurance companies cannot cancel a policy or increase a monthly premium solely because of an act of nature. As a homeowner, you pay an insurer a monthly premium so they'll be there when you need them most, but insurers don't always work to get you the compensation you need. That's why it's essential to make sure the estimates you receive are adjusted for increased labor and supply costs. 
Insurers have 30 days to send an adjuster to your property in Louisiana. The exception is if the state extends the deadline because a large disaster stretches insurers thin. After an adjuster examines your property and the insurer receives satisfactory proof of loss, the insurance company has 30 days to pay the claim.
It's devastating when an insurer denies, delays, or underpays a tornado insurance claim. It might feel like you'll never be able to restore your home to its pre-storm condition. Fighting an insurer on your own while you deal with the emotional and financial toll of a natural disaster isn't your only option. A property damage insurance lawyer can help you dispute an insurance company's decision and receive the compensation you need. Our Herman Herman & Katz team has lived through tornadoes and other Louisiana natural disasters, and we know just how difficult it can be. For more information, contact us online or call us at 844-943-7627 for a free case evaluation.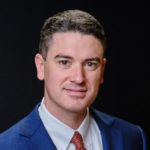 Jed Cain is a partner with Herman, Herman & Katz, LLC. He has dedicated his career to representing injured folks and their families.