On August 29, Hurricane Ida swept through Louisiana, leaving a trail of damage to homes, businesses, and infrastructure, with the death toll over 80 across eight states. Just shy of a Category 5 storm, Hurricane Ida was the second most damaging hurricane to make landfall in Louisiana on record.
But the devastation continues to grow in the aftermath of the storm. There have been more than 2,000 reports of pollution and contamination since Hurricane Ida hit, extending the wrath of environmental damage. With more than 75% of offshore production platforms still shut down and 70 oil platforms unoccupied 11 days after the storm, the fallout of Ida on waterways and the Gulf of Mexico is extensive.
There are hundreds of oil pipelines in the area at risk from debris and high winds, making it difficult to identify the source of leaks and spills. The total impact on New Orleans and the rest of Louisiana's residents, wildlife, the environment, and the economy will be revealed over time. Still, there's no doubt the damage will be costly.
The Impact of Oil Spills on Residents and Businesses
Beyond the environmental issues that oil spills can cause, those who work in maritime industries typically face temporary unemployment from shutdowns and damaged platforms. Such is the case in Louisiana, where many residents are out of a job until several factors are considered and the spills are under control. The oil leaks need to be found and fixed, and scientific analysis of environmental damages and human risk must occur. The health and safety of workers in the industry, including those who work on oil rigs, processing plants, and fisheries, is the priority.
Job loss, temporary or permanent, can take a significant toll on the livelihoods of residents. Businesses that depend on oil production and processing are at a standstill, ultimately affecting those who work for them and the businesses they work with. Once loss of equipment and damage to property and machinery are factored in, it's clear that businesses could greatly suffer from Hurricane Ida.
An 11-mile long sheen near Port Fourchon is just one of many oil spills from Hurricane Ida that the Coast Guard was alerted to since the storm passed through. In addition, there have been reports of birds covered in oil, but the extent of damage and risk to wildlife and residents from 2,000 pollution incidents in the area cannot yet be predicted. Like the Deepwater Horizon oil spill in 2010, the ripple effect of contamination will span decades. 
Unfortunately, Hurricane Ida and the resulting oil spills could present many pollution hazards to Louisiana residents. Health problems and even wrongful death can occur from contamination from oil spills. Exposure to pollution can lead to high medical costs and chronic illnesses, deepening the overall financial impact on the people of New Orleans and across the state.
Who Is Responsible for Oil Spills after Hurricane Ida?
While natural disasters cannot be prevented, some oil spills and leaks could be the responsibility of the company that owns, operates, or equips the rigs, refineries, and pipelines. If a company was operating without meeting the required safety regulations, such as ongoing equipment testing and maintenance, it could be liable for damages.
The Coast Guard will investigate every report of pollution and contamination using divers, boats, planes, and helicopters to find and fix what's damaged. Further investigation into who owns what and whether the spill could have been prevented will occur.  
Legal Options for Louisiana Residents After Oil Spills
Oil spills from a destructive hurricane are not the first Louisiana has encountered, and it hasn't been long since the last major incident. In 2010, the largest spill in American history, the BP Deepwater Horizon disaster, saw more than 200 million gallons of oil spilled into the Gulf of Mexico over 87 days. The impact of this disaster is still being felt today by residents, businesses, the environment, and marine life.
Residents and home and business owners have rights in the aftermath of disasters. Medical monitoring, chronic health problems, clean-up costs, property damage, and land that can't be salvaged are all possible repercussions the people of Louisiana may face. With this is in mind, it's important to seek an attorney with experience handling pollution and contamination lawsuits.
New Orleans-based law firm Herman, Herman & Katz, LLC, has extensive knowledge and experience in pollution and contamination injury claims. Our firm was instrumental in the BP Oil Spill litigation. Our contamination lawyers were instrumental in spearheading the trial and negotiation of the multi-billion-dollar settlement with BP. 
As communities across Louisiana move forward from Hurricane Ida's oil spill crisis in the coming months, the team at Herman, Herman & Katz will work diligently for those affected by Hurricane Ida. Contact us at 844-943-7626 or online for a free consultation.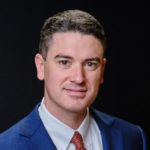 Jed Cain is a partner with Herman, Herman & Katz, LLC. He has dedicated his career to representing injured folks and their families.