Small businesses are the backbone of Louisiana's economy. Now, on the heels of the COVID-19 pandemic, many of these businesses find themselves dealing with the aftermath of Hurricane Ida.  
The insurance claims process is an important first step towards a return to normalcy following a major hurricane. The funds obtained from a business interruption policy can keep a Louisiana business afloat while it remains shuttered during hurricane restoration. However, the hurricane insurance claims process can be very complicated, and missteps along the way can result in increased delay and under payment of claims.    
Unlike pandemics and severe Louisiana weather events, Louisiana businesses can exercise some degree of control over the insurance claims process so as to maximize recovery. Here are a few Hurricane Ida business insurance claims tips to get you started:
Notify Your Insurance Company Immediately

–

If you have a business insurance policy and were affected by Hurricane Ida, make a claim with your insurance company immediately. Do not wait. Thousands of businesses and residents affected by Hurricane Ida will be inundating their insurance companies with claims. The sooner a business makes a claim, the sooner the process will begin (and hopefully end).

Maintain A Timeline Of Communications With Your Insurance Company – Document all communication with your insurance company and any adjusters assigned to your claim. Confirm verbal conversations with follow-up emails, letters, etc., so that there is evidence of requests made by you and/or commitments made by the insurance company throughout the claims process. Insurance companies have a specific amount of time to adjust your claim in good faith under Louisiana law. The dates that your insurance company was notified of your claim and accepted or rejected your claim may become critical in analyzing whether the insurer should be penalized under Louisiana law.
Don't Count On The Adjuster Assigned To Your Business Interruption Claim – Your business insurance company will likely assign an adjuster to your claim. In most cases following a major hurricane, third-party adjusters (not employed by your insurance company) are contracted with by insurers to handle claims. These adjusters often handle many different types of claims (homeowners, business, etc.) for many different insurance companies. Do not assume that the adjuster assigned to your claim has actually read your policy when he/she is advising you on what is or is not covered under the policy. Do not assume that they have been provided with any guidance whatsoever by your actual insurance company. Do not assume that they even have any experience adjusting business interruption claims. Unfortunately, the sad reality is that following major hurricanes, incompetent, inexperienced and/or overworked adjusters are often unleashed on vulnerable homeowners and businesses. Hiring third-party adjusters without proper training is more financially advantageous for insurance companies than keeping well-trained, experienced adjusters on the payroll year round.
Read Your Business Insurance Policy Carefully – Your business insurance policy is essentially a set of written promises your insurance company made to you in exchange for the premiums you paid. The policy outlines in detail the losses the insurance company will and will not cover after a hurricane. Read your policy thoroughly. To the extent you do not understand parts of the policy, seek assistance from a lawyer.
Watch Out For Hurricane Deductibles – Many business insurance policies have hurricane deductibles that are substantially larger than the normal deductible. Hurricane deductibles can require businesses damaged by hurricanes (as opposed to other events) to personally assume tens of thousands of dollars of hurricane-related losses before the insurance company is required to pay anything. Understand your Hurricane Ida deductible early to properly set your expectations for the claims process.
Document The Physical Damage To Your Business – Take lots of photographs and videos of the physical damage to your business. Organize such information carefully so that you know which damaged areas of your business are shown in the applicable photos/videos. Disputes about the extent of your business's damage may arise, and detailed and organized documentation can help put such arguments to rest.
Gather Important Legal Documents And Financial Records – Legal documents and financial records pertaining to your business will be important for experts to use in calculating the extent of your business interruption loss. Start gathering these documents immediately so as to prevent delays in the claims process. Such documents may include: profit and loss statements, income tax returns, property lease and rental agreements, business contracts, budgets, financial statements, etc.
Create A Claims Teams Of Professionals – Lawyers, accountants, and other potential experts can help ensure that your business interruption claim is properly presented to your insurance company and that you are fully compensated for your loss. Business interruption claims are typically more complicated than a homeowners insurance claim, and hiring claims professionals early can help minimize delay and maximize recovery.
Create A Detailed And Well Documented Written Proof of Loss – A proof of loss is a sworn accounting of the amount your business claims is owed under the applicable insurance policy. A proof of loss typically includes supporting documentation in the form of expert reports and other relevant information that substantiates your entitlement to the claimed funds under the policy. Because proofs of loss are so important in the business interruption claims process, many businesses retain experienced lawyers to assist in the process.
Call Us For Help If You Need It – Our law firm is here to help. Not only did we sustain our own business interruption loss as a result of Hurricanes Katrina and Rita, but we have also helped thousands of other Louisiana businesses navigate the insurance claims process after major hurricanes. We are here to answer your Hurricane Ida insurance claim questions free of charge. Please give us a call or send us an email if you find yourself feeling frazzled and overwhelmed during this complicated but important process.
Related: Hurricane Ida Insurance Claim Tips For Louisiana Residents
For more information about how we can help you with your Hurricane Ida insurance claim, contact us online or call us toll-free at 844-943-7626.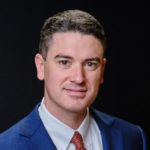 Jed Cain is a partner with Herman, Herman & Katz, LLC. He has dedicated his career to representing injured folks and their families.