As a teenager growing up in Natchitoches, I remember helping to prepare the gymnasium at the First United Methodist Church to house hurricane evacuees from south Louisiana. When storms passed, central and north Louisiana Methodists and other congregants mobilized to send mass quantities of disaster clean up supplies to our affected neighbors.  
For most of my life, hurricanes were something that happened "down there." Those of us "up here" were expected to do our neighborly duty during/after a storm. But we took comfort in knowing that our geography usually insulated us from the personal and economic destruction of a major hurricane.
Thirty years later, hurricane seasons may be changing in central and north Louisiana. As the Gulf produces faster developing and more explosive storms, the relative security we once felt by our geographical "up-hereness" may be diminishing. As our vulnerability changes, so should our hurricane preparation.    
The Atlantic hurricane season runs from June through November. The start of the season is a time of preparation for families, businesses, schools, churches, and municipalities that lived through the catastrophic hurricane damage of Hurricanes Katrina, Rita, Gustav, Ike, Laura, Ida, etc.  Lessons learned from a false sense of security, the seemingly low chances of the worst-case scenario, years of post-storm insurance litigation, and decades of reconstruction, remain seared in the consciousness of these communities.      
Catastrophic hurricanes create sophisticated property insurance consumers/claimants. Those that rebuild/relocate understand at a granular level how important their property insurance proceeds are in the process of reclaiming their lives.  For many, the start of hurricane season is a reminder to review their property insurance policies, including homeowners, business interruption, rental, and flood.  
Read your policies thoroughly as this Louisiana hurricane season begins and get answers from professionals if you have questions. Huddle with your insurance agent and review your coverages. The following are some topics that you may want to address in your annual hurricane season insurance policy review:
What coverages do you have to protect your home/business? 

Does your business have "business interruption coverage" to compensate you for increased expenses and lost profits following a storm?  

Are your coverage limits sufficient to repair your home/business after a storm? Supply chain and inflation issues are only made worse when neighbors are competing for scarce building materials after a storm. As a result, you may find out too late that your home/business was drastically underinsured when you begin securing estimates to repair the damage.   

What is the deductible of your policy? Nineteen coastal states, including Louisiana, allow for separate hurricane and windstorm deductibles. A hurricane deductible only applies to damage from a hurricane, while windstorm coverage is there for any type of windstorm.  The cost of a hurricane deductible is usually based on a percentage of the structural value of your home/business.

Do you have an "actual cash value" or "replacement cost value" policy? The difference may drastically impact the payment owed by your insurance company. 

Do you have an "all-risk" or "named-peril" policy? The difference could be very important if you get into a dispute with your insurance company. 

Do you have co-insurance? It may be something written into your policy to reduce the annual premium. It may also result in your being significantly underinsured if you are not careful.    

What is excluded under your policy? Flood will most certainly be excluded from standard homeowners/business insurance policies. What other exclusions are written into your policy that could affect payment of a post hurricane insurance claim?

Are "additional living expenses" covered under your homeowners' policy in case you have to move out for an extended period of time while your home is repaired?

Is civil authority (the government forcing you to leave the area in cases of evacuation, etc.) covered under your policy? 

Is power loss covered under your policy and what types of power losses are covered?  The power generally being out in a given area may be treated differently than the power being out at your specific home/business due to damage to the structure that caused your outage.

Do you have "other structures" that are not part of your main home/business such as storage facilities, garages or warehouses that need to be covered and may not be covered under your standard homeowners and/or business insurance policies?

Have you paid off your mortgage recently? If so, has your lender been removed from your policy as an additional insured? If not, this could slow down your accessing insurance funds owed for repairs after a storm.

Do you insure several different properties under one policy? If so, have you reviewed the schedule of your properties lately to make sure that they are all included and insured at levels you are comfortable?

Does your business insurance policy cover machinery and heavy equipment? If so, have you reviewed the schedule of such equipment to make sure that it is all listed and properly insured?    
Invest a little time and energy in reviewing your property insurance policies at the beginning of each hurricane season. Don't wait until a storm is in the Gulf to try and make changes to your coverage. It will probably be too late. 
The Louisiana hurricane attorneys at Herman, Herman & Katz are here to help individuals and businesses manage Louisiana hurricane insurance claims. If you have any questions about insurance coverage or a denied hurricane claim, contact us online or call (844) 943-7626 for more information or a free case review.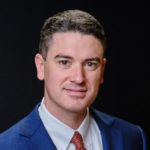 Jed Cain is a partner with Herman, Herman & Katz, LLC. He has dedicated his career to representing injured folks and their families.