In 2021, $4.3 trillion was spent on healthcare in the U.S., with Medicare and Medicaid accounting for about $1.635 trillion, or 38% of that total. While healthcare programs provide Americans access to vital medical services and treatments, more and more people are defrauding Medicaid and Medicare.
From false billing to shell companies that rake in millions in reimbursement for non-existing patients, healthcare fraud has quickly become the costliest type of fraud in the U.S. In fact, according to the National Health Care Anti-Fraud Association, an estimated $100 billion is stolen from Medicare and Medicaid each year – and the actual number is likely significantly higher.
Medicare fraud is not a victimless crime. It affects everyday people, public programs, and a range of businesses. It happens at hospitals, nursing homes, pharmacies, doctors' offices, clinics, and other facilities.
Why Is Healthcare Fraud Booming?
There are many factors that make Medicare fraud easy and popular among criminals, medical professionals, businesses, and health networks. For one, policing and auditing claims takes a lot of time and resources. Electronic billing systems mean claims are automated and difficult to audit or identify false submissions.
Another factor that explains why healthcare fraud is booming is the number of daily submissions to Medicare and Medicaid; millions of dollars worth of claims are made every day, and the size of hospitals and healthcare networks adds to the difficulty of catching fraudulent activity. There's also a lack of control over fee codes.
Impact of Healthcare Fraud
Millions of Americans depend on programs like Medicare and Medicaid. But with such a high rate of healthcare fraud throughout the U.S., these programs become less and less effective at meeting the needs of those who use them.
Medicare fraud affects everyone, including patients, insurance companies, healthcare facilities, health networks, and the government. With losses of at least $100 billion from healthcare fraud each year, one of the most harmful effects is that it increases medical premiums and copayments and reduces coverage. As a result, these vital programs become unaffordable for a growing portion of the population.
Due to Medicare fraud, many patients have compromised medical records (false test results, misinformation about their health, etc.). People are undergoing unnecessary tests and procedures that can be life-changing; they face complications, harm, and side effects that they should never be exposed to while others line their pockets.
Healthcare fraud causes emotional trauma and distrust of doctors. With extensive personal and financial risks and overall impact, it's important to know how to protect yourself and Medicare from fraud.
Companies that offer medical coverage are affected by healthcare fraud too. It hurts their bottom line and the level of coverage they can offer employees. Taxpayers are also impacted, as some of their hard-earned money is being stolen.
Reporting Medicare Fraud
Healthcare fraud costs billions of dollars each year. While there are investigation units to stop fraudulent healthcare claims and schemes, the problem is too vast to keep up with. Because of this, the government needs the help of whistleblowers. Medicare fraud whistleblowers are people who come forward with information and evidence of fraud and are usually individuals who see illegal activities happening at their place of work.
If you're part of the Medicare or Medicaid program, pay attention to any paperwork about services or products you receive. Far too often, patients don't look at treatment summaries, allowing false claims to be made under their policy, but being vigilant about protecting your medical information is essential. If you notice that claims have been made that don't reflect what you received from a doctor, clinic, or hospital or from a company that provides medical devices, you can easily report Medicare fraud.
Whether you're the victim of healthcare fraud or your employer or a fellow employee is defrauding the system, a whistleblower attorney can help. The team of Medicare fraud and whistleblower lawyers at Herman Herman Katz can review your case, outline your options, and protect your legal rights. Contact us online or at 1-844-943-7626 for a free consultation.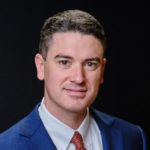 Jed Cain is a partner with Herman, Herman & Katz, LLC. He has dedicated his career to representing injured folks and their families.