Massachusetts-based pharmaceutical company Biogen will pay $900 million to settle claims that they paid kickbacks to physicians as an incentive to prescribe their drugs over others. Former Biogen employee Michael Bawduniak, who filed a lawsuit in 2012 against his employer for its alleged illegal payments, will receive $266 million – the largest whistleblower award in history – for following through on the decade-long case.
Biogen agreed to the settlement the day before it was scheduled to appear in court. 
Bawduniak filed his whistleblower lawsuit under the False Claims Act, enacted in 1863 to prohibit the intentional filing of a false claim against a federal program. He alleged that Biogen enticed doctors to prescribe its multiple sclerosis drugs over its competitors with various perks, including consulting and speaking fees and lavish meals, that resulted in a huge sales increase.
According to the lawsuit, Biogen's actions defrauded Medicare and Medicaid in violation of the  Anti-Kickback Statute.  
Biogen maintains it did nothing wrong and only agreed to the settlement to "remain focused on our patients and strategic priorities."
The record award highlights the importance of whistleblowers in protecting federal healthcare programs against those who would abuse them for personal profit.
What Does a Whistleblower Do?
Individuals who come forward when they see evidence of fraud or wrongdoing within a workplace or organization are called whistleblowers. Fraud or wrongdoing might be an abuse of authority, gross misuse of funds or mismanagement, endangering public health and safety, or violating a federal rule, law, or regulation. 
Millions of dollars a day are billed to taxpayer-funded programs like Medicare and Medicaid to provide quality care for older Americans and those who cannot afford private health insurance. When a business supported by this public money (e.g., hospital, nursing home, government contractor, prescription drug manufacturer) intentionally misleads these programs to be reimbursed for more than necessary, whistleblowers are the only recourse. These brave individuals help recover millions of federal dollars from healthcare fraud that would otherwise go unchecked.
Besides the taxpayers funding these programs, the biggest victims of healthcare fraud are Medicare/Medicaid recipients. These dishonest acts limit how much coverage they can receive, subject them to unnecessary medical tests and procedures and force them into paying for services they never received. 
Whistleblowers can hold fraudulent perpetrators accountable under a False Claims Act provision called "qui tam," which allows private citizens to file a lawsuit on behalf of the U.S. government. The government chooses whether to join the whistleblower, who can continue if they decline. 
Successful whistleblowers will be rewarded a percentage of whatever money the government recovers. If the government chooses not to intervene, as in the Biogen case, the whistleblower's award is usually more significant.
Protections for Whistleblowers
Most whistleblowers are current or former employees of the company they accuse of wrongdoing. Employees have access to internal records and documents that government officials do not. Coming forward to reveal evidence of fraud, especially in a larger company with powerful legal representation, is an intimidating prospect, not without personal risk.
Employers often try to keep whistleblowers quiet or retaliate against them through termination, demotion, pay reduction, and creating a generally hostile work environment via intimidation or mocking. The Whistleblower Protection Act of 1989 protects federal employees with reasonable evidence of fraud. However, exposing fraud does not grant you automatic protection against retaliation. You must comply with the specific tenets of whistleblower laws, which are increasing at the local, state and federal level.
Do I Need a Whistleblower Attorney?
If you have evidence of federal healthcare fraud, the first step is to report it to the appropriate agency. This might be the Dept. of Justice, the Occupational Safety and Health Administration (OSHA), the Dept. of Health and Human Services, or others, which all have online forms to submit complaints.
Filing a lawsuit on behalf of the U.S. government, along with knowing what evidence to gather to qualify for formal whistleblower protection, is an incredibly daunting and complex process. Attempting this on your own is unadvisable and will likely cost you the chance at a monetary whistleblower award. The Louisiana whistleblower lawyers at Herman, Herman & Katz have proven experience in successful qui tam litigation. We can protect your rights and make sure you are rewarded for your brave role in revealing federal healthcare fraud. Call us anytime at 844-943-7626 or click here to schedule a free and confidential case consultation.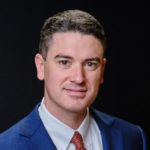 Jed Cain is a partner with Herman, Herman & Katz, LLC. He has dedicated his career to representing injured folks and their families.