The COVID-19 pandemic has permanently changed the working environment. While many believed working from home would be a temporary solution during the pandemic, it has become the norm. And now, it seems that the distance between employees and supervisors is prompting an increase in whistleblowing.
A whistleblower is a person, usually an employee of a business or organization, who suspects or witnesses fraudulent activity and decides to report it. Whistleblowers risk losing their jobs and other negative treatment to ensure that public funds are not abused for personal profit. Billions of dollars would be lost without whistleblowers, and the guilty parties would go unpunished.
Does working from home encourage whistleblowing? And what are your rights if you reveal your employer's wrongdoing?
Whistleblowing Complaints Surge from Remote Workers
Whistleblowing has been a regular subject in the news over the past several years. Here are just a few examples:
In October 2021, former Facebook employee Frances Haugen leaked documents that landed the social media giant in hot water over its failure to address hate speech and the exploitation of teenagers.

The CEO of the $9 billion startup blood testing company Theranos was recently sentenced to more than a decade in prison after two employees revealed its use of faulty technology and inaccurate testing.

Uber whistleblower Mark MacGann came forward about the company's treatment of its workers after using the COVID lockdown to reflect on whether he should.
Haugen and others sent their documents to the U.S. Securities and Exchange Commission (SEC), which created a program in 2011 for whistleblowers to report their concerns. 
The SEC has seen a massive jump in complaints since the pandemic began. In 2021, it received 12,210 tips, representing an increase of 76% from 2020 and 300% growth since the program's inception. That number increased to 12,300 tips in 2022. In 2012, there were just 3,000 tips.
Experts say that isn't a coincidence. The rise in working from home and having more free time in a quiet, personal environment – without an employer physically present – has allowed workers to reflect on their relationships with work. For those who witness evidence of fraud or wrongdoing, the extra space and time have emboldened many of them to come forward in ways they wouldn't feel comfortable in a traditional office setting.
Whistleblower Aid CEO Libby Liu told Business Insider that tech companies especially try to create a "groupthink" environment where the work transcends the individual, and anyone who dares to come forward about devious behavior is a snitch. But working from home eliminates that issue.
Whistleblowing complaints about worker health and safety in the U.S. also steadily increased during the first few months of the pandemic, with a 30% increase in complaints filed to the Occupational Safety and Health Administration's (OSHA) whistleblower program between Feb-May 2020. 
Whistleblowers whose tips lead to a successful financial recovery are often eligible for monetary rewards. In 2022, the SEC's whistleblowing program awarded $229 million over 103 cases and $564 million in 2021. 
Types of Whistleblower Cases
The most common type of federal fraud involves healthcare. For example, hospitals and home health agencies are reimbursed with Medicare and Medicaid funds. Examples of fraudulent activities include charging patients for the care they didn't receive or don't need, misrepresenting the service provided, altering data or forms used for reimbursement, and even stealing medication. 
Other common types of fraud in whistleblower cases include:
Nursing home and hospice 

Pharmaceuticals and FDA 

Dept. of Defense 

IRS/tax

Environmental

Federal Emergency Management Agency (FEMA)

Small Business Administration (SBA)
Whistleblowers who reveal evidence of federal fraud can bring a whistleblower lawsuit on behalf of the government under a principle called "qui tam."
If you have evidence of fraud in your workplace, you should report it to the proper entity as soon as possible. Waiting too long risks losing a potentially sizable financial award. 
You are protected from retaliation by whistleblower laws, but the logistics of bringing a whistleblower lawsuit are complicated and require a law firm seasoned in qui tam litigation. For more information about filing a whistleblower lawsuit, call Herman, Herman & Katz at 844-943-7626 or contact us online for a free case review.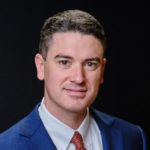 Jed Cain is a partner with Herman, Herman & Katz, LLC. He has dedicated his career to representing injured folks and their families.