Organizations often have confidentiality agreements to prevent employees from sharing privileged information with the public. It's no surprise that companies want to avoid leaks, but a shroud of secrecy can make it easy for misconduct to occur. When someone reveals wrongdoing within an organization, it's called whistleblowing. Whistleblowing can happen in any industry, and these individuals have laws that protect them from being punished for coming forward. Some whistleblowers are eligible to receive financial compensation from the government in exchange for their honesty. Employers might target whistleblowers for retaliation if an organization finds out, so it's important to talk to a whistleblower attorney before filing a complaint.
What Is Whistleblowing?
Whistleblowers reveal wrongdoing within an organization — but more specifically, evidence of "waste, fraud, abuse, or mismanagement," according to the Office of Inspector General. Whistleblowing can happen within any organization but is especially common in healthcare-related industries. In many fraud-related cases, the government is the party being scammed, and taxpayer dollars are used fraudulently. The offender must have known (or should've known) that they were submitting a fraudulent claim. In many cases, the fraud often wouldn't have ever come to light without a whistleblower's testimony. Some examples of impropriety in recent years include:
Pharmaceutical company Novartis agreed to pay $642 million to settle claims that it offered kickbacks to doctors who prescribed medication.

Federal contractors paid $57.75 million after a whistleblower alleged they overcharged the U.S. Department of Energy and billed the government for hours not worked.

A Pennsylvania-based healthcare provider and one of its facilities paid $122 million after it emerged that it billed for patient treatment that was medically unnecessary and didn't provide adequate care. According to the Justice Department, the facility offered free and reduced-cost transportation to Medicare and Medicaid recipients to incentivize them to seek treatment.  
The federal government receives thousands of whistleblower tips annually. Not all of those result in settlements, but hundreds of organizations are held accountable annually. Whistleblowers get legal protection when they come forward, and some are also eligible for sizeable monetary awards. 
Legal Protection for Whistleblowers
Whistleblowers are afforded protection thanks to the False Claims Act, which dates back to the 19th century. The law allows people to file qui tam lawsuits on the government's behalf when reporting fraud that involves government contracts or programs. A whistleblower can receive a percentage of the money the government recovers, depending on the circumstances of the case. The government holds violators liable for treble damages or an award three times the actual amount. As a result, many companies settle fraud allegations for considerable sums, and a whistleblower might receive tens of millions of dollars. Last year, the Securities and Exchange Commission gave two whistleblowers a record $114 million. 
Whistleblowers may worry about what will happen to them if they do the right thing. Sometimes, whistleblowers can remain anonymous, but it's not a guarantee. It's illegal for an employer to punish a whistleblower for filing a claim. Retaliation tactics might include firing, demoting, reducing pay, intimidation, or creating an unpleasant work environment. If a company chooses to retaliate, whistleblowers can file complaints with the Department of Labor.
Filing A Whistleblower Lawsuit
People considering filing a whistleblower claim should know about the first-to-file rule. Per the False Claim Act, a whistleblower is only eligible for an award if they're the first to file a qui tam lawsuit. That means that if multiple whistleblowers bring a case about the same fraud, only the first one will receive compensation when the claim is settled. A second whistleblower may not realize that a lawsuit is already pending when they come forward, but they won't be eligible for a reward. 
If you have evidence of fraud against the government, you should report it as soon as possible. You risk not receiving the award you're entitled to if you wait to file a claim. Filing a whistleblower lawsuit will vary depending on the type of wrongdoing. Each government agency has an Office of the Inspector General responsible for handling fraud allegations. The U.S. Department of Health and Human Services, Department of Justice, and Occupational Safety and Health Administration all have online forms to submit complaints.
Whistleblowers who file lawsuits under the False Claims Act cannot act as pro se litigants and represent themselves. It isn't advisable to attempt a whistleblower lawsuit on your own because of the complexity of the cases and the potential for retaliation. Look for a firm with proven qui tam lawsuit experience to help you file a successful claim. The attorneys at Herman, Herman & Katz can answer any questions you may have about whistleblowing in a free, confidential consultation. Call 844-943-7626 or contact us online.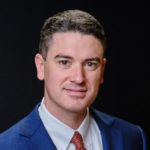 Jed Cain is a partner with Herman, Herman & Katz, LLC. He has dedicated his career to representing injured folks and their families.