It was a rough year for car rental agencies. No one was traveling, demand plummeted, and companies had to sell off many of their available cars. As a result, an unprecedented rental shortage has forced rates as high as four times the standard rate. 
Fortunately, an increasing number of alternatives to traditional car rentals are becoming available. These innovative options allow eager summer travelers to keep their vacation plans after being stuck at home last year. 
Ridesharing has existed in the U.S. since the 1980s. But with the onset of new technology and questions about insurance liability, are these alternatives worth the risks? Let's explore a few options.
Peer-to-Peer Car Sharing
The only major Peer-to-Peer (P2P) carsharing company currently available in Louisiana is Turo. This option cuts out the middleman of renting a car, which often represents the highest costs and extra fees. People rent out their personal vehicles and/or rent them from other private owners. Other types of ridesharing services have a fleet of vehicles that they loan out or require fee-based memberships. 
Since Turo, an early P2P pioneer (found in New Orleans), relies on private owner exchange, it can offer prices to fit any budget or taste. Prices start from $25 a day for a basic economy car to $200+ for luxury or specialty models. It also offers comprehensive coverage and 24/7 road assistance. 
Booking a car through Turo is as simple as traditional rental car companies. Much like Airbnb, when you rent a car, it's done through the website or mobile app from a "host." You then have the option of picking it up from your host's location or having it delivered to your door. You can cancel for free up to 24 hours before your scheduled time, and you and your host can rate each other. The only difference from traditional rental agencies is that you must return the car directly to its owner or an eligible airport after your trip. 
Other Alternative Rental Options
Massive agencies like Hertz and Avis are ingrained in our economy that travelers often forget smaller businesses exist. These modest and/or local outfits (SIXT is an example) generally have lower prices and more availability. 
Most people also don't realize that many car dealerships have rental programs in certain areas. Subaru, Audi, Nissan, Toyota and more have them available in select markets. Their lower rates are best for longer rentals.
Some in need of an affordable rental have gotten creative – in Hawaii, for example, a rental car can cost $1,000 a day right now. Some tourists have been renting moving vehicles from U-Haul. You can get a pickup truck or a cargo van in Honolulu for just $19.95 a day plus 89 cents per mile. 
Things to Watch Out for When Going Alternative
Ridesharing companies provide some form of third-party insurance, just as traditional companies do. How much and what exactly it covers depends on how much extra money you're willing to fork out. 
Always make sure your own liability insurance will cover you in a rental car. Check whether you have collision and what it covers; some may cover any car while others don't apply to rentals. You can decline Turo's coverage, but you better be sure your policy is comprehensive enough for any situation first, or you will be stuck with the state's minimum, which is rarely enough to pay for a full repair or injury. Always read the fine print.
For example, the car-sharing marketplace Getaround includes comprehensive coverage in its rental prices. However, a renter is still responsible for up to $3,000 in damages unless they buy an additional protection plan. 
With Turo, those who rent the vehicles have different protection plan options, and some options vary on the location of rental. The cost for various Turo protection plans is a percentage of the car rental rate.
Renting Out Your Car
Renting out your car can be a great way to make some passive income, but there are certainly risks involved in letting a stranger drive your investment around. Before you do anything, make sure you understand your insurance policy, such as its limitations, possible coverage gaps, any separate fees, and if your state's minimum requirements are covered. Also, having third-party insurance from your broker means paying for two policies, so make sure it's going to be financially worth doing.
There are pros and cons to renting out your car on a platform like Turo. Some of the pros include:
A screening process for renters

Comprehensive third-party insurance backed up by the company

Your right to meet your renter in person

Passive income
And some of the negative aspects to be careful about include:
Increased maintenance costs, regular cleaning and inspection

Administrative work related to scheduling; missed return deadlines

Responsibility for repairs that your insurance doesn't cover

Having your vehicle stolen 

Conflict over liability if there is an accident
There is a lot of gray areas when it comes to liability. For example, determining who is responsible when a renter gets into an accident with your car? Is their insurance on the hook or yours? When is the platform responsible? What if someone is injured? The questions can be endless. 
Get to know your state's regulations. In Louisiana, your personal liability insurance may not cover a shared vehicle. The state also distinguishes between the person who owns the car and the platform brokering the rental. P2P sharing in Louisiana does not mean "rental motor vehicle, rental vehicle, vehicle or similar" but the authorized use of a vehicle by that platform. 
Related: To Buy or Not To Buy Rental Car Insurance?
If you've experienced an accident or situation with a rental car alternative, you may need a legal team who understands the ins and outs of this ever-changing industry. Herman Herman & Katz has been going to bat with insurance companies on behalf of personal injury victims for more than 70 years. Call us today at 844-943-7626 or contact us now for a free case review.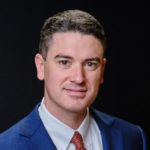 Jed Cain is a partner with Herman, Herman & Katz, LLC. He has dedicated his career to representing injured folks and their families.