Summer road trips are back in a big way. After last summer's lockdown, travelers are eager to get out of the house and start exploring again. A recent TripIt survey found that most Americans are opting to drive rather than fly for their vacations, partially because there is still a lot of reluctance around being in an airplane with many others during a pandemic. Ninety-four percent of surveyed users are planning a highway-based trip this year, especially for major holidays. Cars are the method of choice for 61 percent of Labor Day trips. Eighty-three percent of respondents are now comfortable with a personal car journey, versus only 52 percent are ready for a flight.
Travelers who decide to fly or don't want to use their own cars for long-distance travel and want to rent a car may wonder if they need to buy rental car insurance? 
Rental car insurance can be one of the most confusing aspects of renting a car. Rental agencies will try to talk you into purchasing their insurance, even if you have suitable coverage of your own. Some things to consider before renting a car include: What are your options for rental car insurance, what to do if you are in a rental car accident and who claims liability? 
Types of Rental Car Insurance
Your trip planning should include getting to know your personal car insurance policy better, as it may very well be enough to keep you protected in a rental car. But sometimes, it's smart to purchase additional coverage from the agency, e.g., if you're using the car for business at any point rather than personal. Let's check out the different types of insurance available based on the situation.
If you're in an accident that damages others: Assuming your personal policy has liability coverage, you're covered in a rental. But many people choose their state's minimum coverage amount, so it may be worth buying supplemental coverage at the counter.
If someone steals items out of a rental car: Most basic auto policies do not include coverage for this. Your homeowners' insurance may, but a deductible will still apply, so buying this at the counter may be worth it if you plan to travel with valuable items.
If you damage the car in a crash or it is stolen: If you have very good car insurance, as in comprehensive and collision, you will be covered but will still have to pay the deductible. Rental agencies offer a loss-damage waiver (LDW) or collision damage waiver (CDW) that relieves you of any responsibility in these cases, so compare the cost of these waivers to your deductible when deciding.
If you are injured while in a rental car: You and your passengers are protected only if your policy includes personal injury protection, which does not include death benefits. Personal accident coverage from the rental agency will cover all costs involved with an injury, even if it's fatal. 
Can I use my credit card benefits instead? Several major credit cards include rental car coverage. However, it is usually secondary, meaning that any other type of insurance you have – whether personal or from the rental agency – is primary and will kick in first. It can be great because you don't have to do a thing to get the coverage, not even call the credit card company. But it usually doesn't cover as much as a traditional policy or waiver would. Some higher-end credit cards, such as the Chase Sapphire Reserve, offer primary coverage, which means you can skip the waivers and dealing with your own insurer. You just have to decline any coverage offered by the rental car agency.
What to Know about CDW/LDW
If you choose to purchase the rental company's collision damage waiver (CDW), it will cover damage to only your car, not anyone else's, and it doesn't cover reckless driving. It also does not cover injury or theft expenses. It can cost anywhere from $10 a day to 40 percent of the rental price, depending on where you are and what type of car it is. For most people with existing personal insurance, it isn't worth the money. But if you're unsure of your coverage and just want to be safe, it may be worth it.
LDW is a more comprehensive choice, as it combines the benefits of the CDW with protection from theft, vandalism or an act of nature. It will also cost a certain percentage of your rental but may be necessary if you don't have adequate existing coverage. 
Regardless of whether you purchase either type of waiver, take pictures of the car before you drive off with it to protect yourself later if the rental agency accuses you of damaging it.  
What to Do After an Accident in a Rental Car
Rental car accidents often have different circumstances than accidents in your personal vehicle. You may have a greater chance of getting in one simply because you are driving unfamiliar roads in an unfamiliar car. Here's what to do if this happens to you:
Get to a safe place and seek medical attention if necessary

Exchange information with the other driver and any witnesses

Do not apologize or admit fault in any way or mention that your car is a rental

Take notes and pictures of the accident and surrounding area

Call your rental car agency first and follow their instructions

If you have primary insurance outside a CDW, contact them after speaking with the rental agency
For more information on how to handle a car accident injury case, whether in a rental car or your own vehicle, contact an experienced New Orleans car accident attorney at Herman Herman & Katz. For a free review of your case, contact us online or call 504-581-4892 today.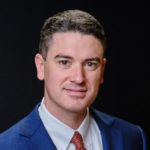 Jed Cain is a partner with Herman, Herman & Katz, LLC. He has dedicated his career to representing injured folks and their families.