Supply chain shortages are nearly always an inconvenience, but in some cases, they can be catastrophic. Millions of infants get their nutrition from baby formula — by some estimates, almost half of all babies born in the U.S. each year are fed formula. Only a few manufacturers dominate the industry. Abbott Laboratories is one of them, and the company is facing increased scrutiny about its products. 
Abbott produces Similac formula, one of the country's most popular brands. The company has been forced to issue recalls and temporarily closed one of its largest factories in February after four babies developed serious infections. In response, demand soared past supply, and parents who just needed to feed their babies were faced with empty grocery store shelves and no idea when formula production would return to normal. Some resorted to risky solutions like making formula at home with items in their kitchen, while the shortage forced others to buy the powdered formula from third-party sellers at a markup. The deficit often affects children with health complications who depend on specialized formulas. Low-income parents who receive federal aid also found themselves at a disadvantage because only specific formulas are WIC-approved.
The federal government intervened and began to import formulas from other countries to ease the problem. In the face of immense public pressure, Abbott reopened its Sturgis, Michigan manufacturing facility in early June but was quickly forced to close again due to flooding. It's still unclear when caregivers should expect baby formula to be readily available again. 
The Baby Formula Problems at Abbott Laboratories
Last year, the FDA inspected Abbott's plant and found several sanitary violations. Around the same time, the Minnesota Department of Health alerted the agency to a report of an infant who was sick because of Cronobacter sakazakii. Cronobacter sakazakii is a bacterium that thrives in dry foods and can, in rare cases, cause sepsis and meningitis. The FDA later received reports of three other infants who developed severe infections after drinking Similac formula. Two of these babies died.
In October 2021, a former Abbott employee filed a whistleblower complaint with the FDA and alleged that the manufacturer falsified records, didn't test the formula before releasing it to the public, and didn't uphold the cleaning standards it claimed. The agency conducted multiple inspections at the Abbott plant and found more failures.
Four months later, the company voluntarily recalled several lots of its Similac, Alimentum, and EleCare powdered formulas, sending the parents who relied on them to scramble for suitable replacements. The company also announced that it would be temporarily closing the Sturgis plant. Before the Sturgis factory shut down, it was Abbott's largest domestic facility. The effects of the formula recall and plant closure were immediate. Abbott controlled 40% of the U.S. formula market before the recall, and the dramatic decrease in output affected consumers greatly.
Abbott maintains that the strain of Cronobacter that caused the infant infections wasn't found in the Sturgis plant. The manufacturer assured regulators and consumers that its June closure because of flooding wouldn't significantly impact production. 
NEC Contamination
The Cronobacter outbreak isn't the only health-related controversy Abbott Laboratories faces. Parents of premature infants have alleged that the manufacturer didn't properly warn hospitals and caregivers that certain cow's milk formulas increase the risk of necrotizing enterocolitis, a serious intestinal disease with a mortality rate of up to 50 percent. Research has found that premature babies who are given formula over breast milk are more likely to develop the condition. These lawsuits say that Abbott said their Similac formula was as effective as breast milk without disclosing that it may increase the risk of necrotizing enterocolitis. 
What To Do If Your Child Is Sick Due to Baby Formula
Having a sick child is distressing, especially if a parent discovers that the illness may have been preventable. If your infant is diagnosed with necrotizing enterocolitis or a Cronobacter infection, talk to your child's physician about formula's potential role. If your infant becomes ill after ingesting baby formula, you may be entitled to compensation from the responsible manufacturer, like Abbott Laboratories. For more information, contact Herman Herman & Katz at 844-943-7626 or fill out our online form for a free consultation.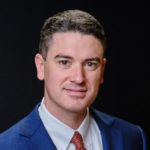 Jed Cain is a partner with Herman, Herman & Katz, LLC. He has dedicated his career to representing injured folks and their families.