Having a baby is an exciting, albeit stressful, time for a family, but sometimes, a baby is born prematurely. As a result, they often face several challenges in the weeks and months following birth, and some complications are fatal. Premature babies have an increased risk of certain health problems, including necrotizing enterocolitis (NEC), a serious gastrointestinal condition with a 20-40% fatality rate. They're also at risk of long-term health struggles and chronic illnesses.
When a baby is born early, healthcare providers work hard to ensure they're given enough nutrients needed to properly develop and grow stronger. Since breastmilk is much easier to digest than formula, can help the intestines develop and the baby to fight infections, it's generally the preferred feeding method.
But with two popular, widely used baby formulas being linked to necrotizing enterocolitis in recent lawsuits, parents and healthcare providers are left wondering: Is baby formula dangerous for premature infants? And if they weren't warned about the increased risks of NEC, there could be a valid products liability or medical negligence claim against the formula manufacturer or doctor in charge of the baby's care.
Claims Against Baby Formula Manufacturers
While breastmilk is ideal, premature infants typically require additional feedings on top of other medical care. In order to meet a baby's nutritional needs, preemies are regularly given formula in hospitals, the most common types of which are cow-based.
Lawsuits filed against the manufacturers of baby formulas, Similac and Enfamil, have spotlighted the possible dangers of cow-based formula for premature infants. The lawsuits claim formula manufacturers failed in warning consumers of the risks on their product packaging and materials. The increased risk of a baby developing necrotizing enterocolitis (NEC), a condition that can cause serious complications and death, is serious. Given studies have shown there's a connection between cow-based baby formula and necrotizing enterocolitis in premature infants, failure to inform of these risks has led to recent legal problems for baby formula makers.
One notable lawsuit against the manufacturer of Similac baby formula, Abbott and Mead Johnson & Company, LLC, involves the devastating loss of a premature infant at just 16 days old. The parents, located in California, claim the manufacturer failed to disclose the increased risk of necrotizing enterocolitis and death when preterm babies consume their product. The infant developed NEC after being fed the formula in the neonatal intensive care unit (NICU). The result of this case, among others, may set the stage for future lawsuits against companies that fail to educate consumers about possible dangers.
Risks for Premature Babies
Some infants born early require special and intensive care and treatments in the NICU because there are many possible complications for premature babies. They must be carefully monitored because they may develop respiratory, heart, and brain problems, infections, sepsis, and gastrointestinal conditions, including necrotizing enterocolitis.
It's known that babies born early are already at a much greater risk of developing NEC than those fully developed. In fact, premature infants are about ten times more likely to develop necrotizing enterocolitis than full-term infants.
What is Necrotizing Enterocolitis?
Necrotizing enterocolitis is a serious gastrointestinal condition that causes inflammation in the intestines and is usually developed in the first two to four weeks after birth. Infants fed through a tube and weighing less than five and a half pounds at birth are at the greatest risk.
Damaged parts of the intestine can die and require surgery to remove, which is an additional risk to already underdeveloped and sometimes unstable premature babies. NEC can quickly worsen, damaging the intestines to the point a perforation forms. Bacteria and waste can enter the abdomen and bloodstream through the hole, causing sepsis and other serious complications.
There are several symptoms of necrotizing enterocolitis, including:
Green or yellow vomit

Abdominal swelling or tenderness

Difficulty feeding

Lethargy

Changes to blood pressure and heart rate

Diarrhea

Bloody stool
Even if a premature infant recovers from NEC, they could experience lifelong struggles and chronic conditions. These include neurodevelopmental delays, short-bowel syndrome, nutritional deficiencies, and other gastrointestinal conditions. Additional surgeries may also be required.
Did Your Preterm Baby Develop NEC?
Doctors and parents should know the risks associated with the use of all baby products to make informed decisions. With numerous studies over the past few decades that clearly show increased risks of NEC from cow-based baby formulas like Similac, the families of affected infants may be able to seek compensation.
Parents of premature infants who developed necrotizing enterocolitis after consuming cow-based baby formula should speak with a dangerous products liability attorney to discuss their case. There must be proper awareness and clear warnings about the connection to necrotizing enterocolitis, and a legal claim can help ease the burden of medical costs and pain and suffering. If your premature baby sufferred from necrotizing enterocolitis, contact Herman Herman & Katz at 844-943-7626 or visit us online for a free consultation.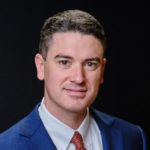 Jed Cain is a partner with Herman, Herman & Katz, LLC. He has dedicated his career to representing injured folks and their families.