The U.S. Merchant Marine Academy (USMMA) is facing scrutiny after cadets say they were afraid to speak out after fellow crew members sexually assaulted or harassed them. Sexual assaults are historically underreported, with the majority never shared with law enforcement or authorities. At the USMMA, students brave enough to report sexual assault didn't see offenders held accountable. A CNN investigation found that only one merchant mariner has had his credential suspended or revoked for sexual misconduct in the last five years. The crew member only faced a three-month suspension due to a settlement agreement.
In the Sea Year training program, sophomores and junior students spend 400 days on merchant vessels worldwide. Last year, the academy halted the program after a 19-year-old cadet publicly alleged being raped by a 60-year-old superior on a ship. The recent suspension isn't the school's first. In 2016, officials paused Sea Year because sexual harassment and assault occurred at higher rates than other service academies.
The student says the officer told her that no one would believe her if she tried to report the assault in her retelling. In painstaking detail, she describes waking up on bloody sheets after a night of drinking. The anonymous cadet details her fear that she would negatively affect the school's reputation if she came forward. Lawmakers criticized the academy for failing to protect its students after the letter gained traction. The school announced an amnesty program to shield students from consequences when they report sexual violence, even if they were using drugs or alcohol at the time of the assault. The academy also released a Marine Safety Information Bulletin to remind mariners that sexual assault is a crime and must be reported on any ship flying a U.S. flag. Students will also have access to satellite phones, and crew members are forbidden from entering each other's rooms. These reforms only apply to students at sea and not those on campus.
History of Sexual Abuse
The academy, also known as Kings Point, trains cadets to serve as licensed Merchant Marine Officers and Armed Forces officers. The institution is competitive, with an acceptance rate of only 25%. While merchant mariners aren't part of the military, they can be called to serve during wartime. 
In 1974, the school became the first federal service academy to admit women cadets, and about one-fourth of today's graduating class is female. For all of this progress, both male and female students have said it is an unsafe learning environment where they feared retaliation. The anonymous 19-year-old who shared about her assault said in the open letter that every woman in the program has been "sexually harassed, sexually assaulted, or degraded." 
Some of the academy's steps to fix the problem have fallen short. In 2017, USMMA hired Michelle Underwood, a sexual assault response coordinator available 24/7 to help cadets. But the school put her office in a high-visibility, heavily-trafficked area, and students who wanted to discuss personal issues worried about being spotted by their classmates. Underwood told CNN that she discovered that the school was more interested in protecting its reputation than helping its students. She resigned in 2019 and filed complaints with the Equal Employment Opportunity Commission alleging that the academy created a hostile workplace. An academy spokesperson told CNN said they want to create an environment where victims can speak up about sexual assault without worrying about retaliation or being left unable to graduate. Still, there's a lot of work to be done.   
Challenges of Reporting Sexual Assault at Sea
Even in supportive circumstances, reporting sexual assault can be excruciating, and mariners face additional challenges. Victims are stuck on ships with their assaulters for days or weeks after the crime occurs. The 19-year-old cadet was the only woman on the boat, so she knew it'd be impossible to remain anonymous. The student worried she'd struggle to find a job after graduation if she were vocal about her experiences. Instead, she did her best to avoid her assaulter and the male officers who knew she'd been raped and did nothing to stop it. Unsurprisingly, many students who face harassment and assault during their Sea Year decide against formally reporting the violation. 
Sex abuse is distressing and can leave victims feeling vulnerable. It can be significantly worse for cadets who experience sexual assault at sea might feel trapped and isolated. They might worry they'll never get hired after coming forward and even fear for their safety, given that they'll still be stuck on a boat with their attacker. Given the abysmal record that the USMMA has when it comes to holding sexual abusers accountable, it's not a surprise that so many students choose not to share their stories of sexual violence. When sexual abuse happens at sea, it can be complex to prosecute because maritime law muddies jurisdiction and liability. The academy should be held responsible for its failures to protect its class, and a lawyer can help students explore their options. 
The attorneys of Herman, Herman & Katz are experienced with both maritime law and sexual abuse and have handled countless cases involving both issues. Our lawyers are compassionate and know how to best approach complicated legal cases. Schedule a free consultation by contacting us online or calling us at 844-943-7626.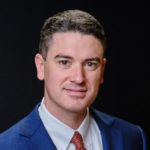 Jed Cain is a partner with Herman, Herman & Katz, LLC. He has dedicated his career to representing injured folks and their families.