A brief pause of the U.S. Merchant Marine Academy's Sea Year training program ended late last month after the U.S. Dept. of Transportation (DOT) and Maritime Administration (MARAD) released a slew of updated sexual abuse policies on Dec. 17. 
The program, a graduation requirement that sends cadets out to sea for several months, was suspended in November after several students alleged they were sexually assaulted on board. 
The U.S. Coast Guard also issued a new Marine Safety Information Bulletin reminding all mariners that sexual assault and harassment is a crime and must be reported on any ship flying under a U.S. flag. 
Working on a merchant marine ship is dangerous enough; serious or fatal maritime accidents can be caused by bad weather, general ship condition, slips and falls, offshore accidents such as oil and gas explosions, and more. These brave mariners risk their lives every day to keep American ships going; they should never have to worry that they may be sexually assaulted by trusted shipmates. Unfortunately, these incidents are more common than previously believed.
Survivor Stories Reveal Culture of Sex Abuse at Sea
In September 2021, an anonymous cadet in the U.S. Merchant Marine Academy (USMMA), the only female on her ship, released a disturbing account of her experience being raped onboard at 19 years old during her Sea Year. She waited two years to report it, fearing retaliation or not being believed.
The cadet wrote that she had woken up naked in her bed after the assault to blood on her sheets. She described glimpses of her attack, such as forced kissing and oral sex. The assailant, a high-ranking 1st Engineer, threatened her into keeping quiet, but his assault became well known on the ship and was joked about in her presence. She was forced to remain on the ship until the end of her Sea Year.
The cadet finished her time at the academy as a Certified Victim's Advocate, an achievement which an academy resume coach told her should be left off her resume because it made the Merchant Marines look bad. She refused.
The accused 1st Engineer has not been charged with a crime. 
As an advocate, the cadet heard from an "absolutely sickening" number of other female students who had been sexually assaulted at the academy – at least five women in her class and 10 in others had also been raped specifically during their Sea Year. 
Her post caught the attention of three members of Congress who oversee the shipping industry, as well as the MARAD and DOT; all seemed surprised at how prevalent sexual assault at sea appears to be. 
In October 2021, five employees of Maersk, the world's largest international shipping company, were suspended due to allegations of sex abuse on one of its ships run by a U.S. subsidiary. 
The USMMA's newest report on sexual assault and sexual harrassment indicated that four midshipmen had reported being sexually abused at sea in one year, but a student survey revealed that only 50 percent of victims reported it; only about a third of them said they trusted the school to protect their privacy. 
Even one report of sexual assault on female mariners is shocking if you consider how few exist. This congressional report found that women make up just 12 percent of all U.S. merchant mariners and 17 percent of cadets at all four state merchant marine officer academies. Outside the country, under 25,000 of all certified seafarers are women.
Anne Mosness, who worked in the 1980s as a fishing boat captain in Washington state, told Hakai Magazine in a June 2021 article that she regularly heard rumors of misogyny, sexual harassment and assault on female seafarers by their male counterparts. Female seafarers were new and very unwelcome at the time and faced what Mosness called a culture of intolerance and hostility that left them "extremely isolated."
Mosness and others lobbied the U.S. government for six years for stronger protections for female mariners. Their efforts helped pass a 1989 law, U.S. Code §10104, that requires captains of any vessel in U.S. waters to report sexual assault and sexual harrassment complaints to the Coast Guard or be fined $5,000. But that law has gone overwhelmingly unenforced, as Hakai discovered that not a single report had been made by a USMMA captain in the past three decades.
New Regulations Aimed at Keeping Mariners Safe
The newly-released Marine Safety Information Bulletin reminds mariners of the 1989 law but goes on to acknowledge its widespread lack of compliance. It encourages any victims or witnesses of sexual assault on U.S.-flagged ships to report directly to the Coast Guard via phone, website or mobile app. 
The updated regulations installed by the DOT, MARAD and USMMA last month were laid out via two distinct documents. The first is a new program called Every Mariner Builds a Respectful Culture (EMBARC), detailing more than 30 safety measures commercial ships must meet in order to carry cadets. The second lists amended policies and procedures at USMMA to better support its cadets, such as satellite phone communication with family and friends and an immunity policy for any cadet illegally using drugs or alcohol while witnessing or intervening in sexual assault.
A proposed new bill will make it easier for the Coast Guard to strip sailors of their licenses if they are found guilty of sexual assault or sexual harrassment and create room for more DOT staff to run a sexual assault and sexual harrassment office. But it's unclear how effective all these new measures will be in an industry historically lax on sex abuse crimes.
Sex Abuse Victims Have Rights Under Maritime Law 
Being a victim of sex abuse is traumatic enough, but being trapped in the middle of the ocean with your assailant adds a new element to your suffering. Sexual assault survivors are often mentally, physically and emotionally damaged for years after the event – sometimes permanently. It can derail or destroy a promising career in a dangerous industry with a crucial need for highly-skilled professionals.
Prosecuting a sex abuse crime within maritime laws is more complicated than other areas, with murkier borders between jurisdiction, multiple liable parties and intricate laws. But one thing is clear: a vessel is not seaworthy – in compliance with the law – unless its crew is reasonably fit and safe. That includes protection from sexual abuse.
Herman, Herman & Katz has extensive experience in both sex abuse and maritime law. We have the compassion and patience victims of sexual assault need, and we've recovered billions in damages for Louisiana offshore accident victims and their loved ones. We take clients through the process step-by-step and only move forward when they are comfortable. To schedule a free and completely confidential consultation, contact us online or give us a call anytime at 844-943-7626.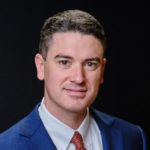 Jed Cain is a partner with Herman, Herman & Katz, LLC. He has dedicated his career to representing injured folks and their families.