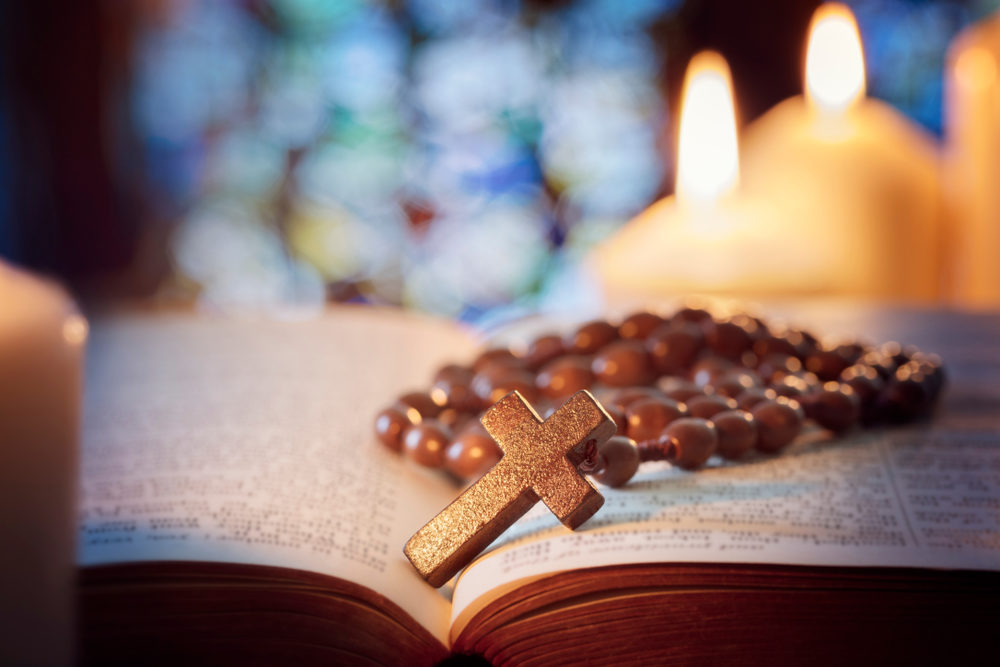 The Roman Catholic Church has faced sexual abuse scandals for decades, and not just in the U.S. The damage to the religious institution as a whole, including significant reputation issues, loss of support among members, and financial woes, is a tough position for any organization. But when we add in the role of faith, expectations of higher morality and far too many coverups, the U.S. priest sex abuse scandal is even more amplified and damaging.
On the other side, whether there are one or several victims of priest abuse in a parish, the experience can have a lifelong impact on survivors. While some may seek support and help to address the mental and emotional scars of abuse, many face daily struggles that prevent them from feeling safe, even from being healthy and happy. 
Destructive behaviors like drug addiction and self-harm, PTSD, and depression, are all too common among clergy sex abuse victims. The depth and impact of abuse range depending on the person and experience. From the victim's position, it would be impossible to state that there's always a way to cope and heal – because far too many never do. 
A disturbing pattern of silencing victims through private settlements, ignoring claims, failing to report credible allegations to the police, and moving accused priests to other positions makes the situation all the more complicated. How the church handles allegations and what it does to prevent sex abuse from now on will play an important role in whether they're able to move forward in the years to come.
Some states have extended the statute of limitations for making abuse claims, and the result has been an uptick in clergy abuse allegations. More victims have come forward and sought compensation because of the amendments, a pattern that's likely to continue if other states follow suit. Unfortunately, Louisiana is not one of those states, but abuse claims have increased within the state due to the March 1, 2021 filing deadline against the Archdiocese of New Orleans. 
How Handling Priest Abuse is Key to Repairing the Damage
The Roman Catholic Church has suffered significant loss and damages due to the last three decades of abuse scandals, and there's no indication of them slowing. The church has experienced financial losses due to private victim settlements that amount to almost four billion dollars, and some have seen less financial support from its members.
While the Church's future is uncertain, there are two fundamental steps that can be taken to repair their reputation, regain trust, and best position themselves to move past the sordid history of clergy abuse.
The first step towards forgiving the Church is complete, unfettered public disclosure of every allegation of abuse the Church possesses without redaction of the names of any Church officials or employees. Only after full disclosure, can victims begin to trust the Church again.  Without trust, there can be no sustained forgiveness. And without forgiveness, there can be no atonement. Atonement is not possible without full disclosure. To achieve a break from its past, the Church must seek the sacrament of Penance from its congregation.
While the first step focuses on the Church's past misconduct in an effort to re-set the relationship, the second step focuses on the future. While the Church has made steps towards improvement, more is needed. The church has implemented changes that provide greater accountability, more police involvement, and harsher repercussions for priests credibly accused of abuse.
In 2019, the first-ever summit to address clergy sex abuse in the Catholic Church took place in Rome. It involved almost 200 church leaders. Pope Francis reinforced the need for new and effective measures to prevent and handle abuse in the church. The focus was on how to investigate claims with transparency and what authorities and church officials should be involved in the investigation. A code of conduct and the need for adequate support for victims were all part of the summit's purpose.
However, more is needed. There needs to be public audits of reporting requirements and repercussions for Archbishops, bishops, and Church employees who fail to adequately report abuse allegations to the relevant authorities as well as to senior Church officials. Without enforcement, rouge Archdioceses will hide misconduct with impunity, and the Church will shrink still further.   
In recent years, there have been sex abuse scandals in many industries, including sports and entertainment. The emergence of mass abuse allegations forced many organizations to take responsibility for the past and future. With greater access to information through the internet and the social media landscape, victims, advocacy groups, and the public demand accountability and expect actions that prove their commitment to addressing abuse.
The Church's Accountability and Clergy Abuse Settlements
In 2002, the church initiated an annual audit, the Charter for the Protection of Children and Young People, to track abuse allegations across the nation. They review complaints each year and take a more active role in addressing a disturbing pattern of abuse. Since the Charter was created, there have been spikes in reports dating back decades. Yet, enforcement still lacks, and credible evidence has surfaced that a number of Archdioceses have not reported abuse misconduct since the Charter was enacted.
Multimillion-dollar payouts to survivors and mass abuse claims have led many dioceses to file for bankruptcy. Chapter 11 bankruptcy allows the church to restructure and continue operation after sex abuse lawsuits have been settled while keeping the depth and breadth of abuse allegations secret. Chapter 11 bankruptcies do not equate to forgiveness or foster atonement.
How Can Sex Abuse Victims Move Forward?
Child and adult victims of sex abuse may experience several mental, emotional, spiritual, and physical struggles, both at the time of abuse and all too often for the rest of their lives. The healing process of priest abuse is highly individualized, and each survivor will experience different struggles at different times.
There is a wide range of services for victims of clergy sex abuse. Counseling, support groups, and legal guidance for reporting abuse and seeking compensation are some ways abuse survivors can learn to cope and move forward.  
A common issue among victims and the communities they are a part of is related to their faith. Some victims and church members struggled with a loss of faith and impeded spirituality. Others outright leave the church or switch parishes.
It will take time for the Roman Catholic Church to rebuild their reputation, and it is unknown whether it will ever fully recover. As yet another clergy abuse scandal rocks New Orleans, the church will once again be under the microscope as settlements are reached, and accountability is demanded by all. Victims have until March 1, 2021, to file an abuse claim against the Archdiocese of New Orleans.
If you are a victim or suspect that someone you love may be a victim of clergy sexual abuse, you must seek help. At Herman Herman & Katz, we are committed to fighting for victims of sexual abuse. Our attorneys can answer any questions you may have and help you determine what steps need to be taken to protect your legal rights. Please call us at 844-943-7626 or schedule a free, confidential consultation before March 1, 2021, so we can make sure your voice is heard.
Soren E. Gisleson, is a Partner at Herman, Herman & Katz, L.L.C. and attorney advocate for survivors of clergy sexual abuse.