In 2002, priest Lawrence Hecker quietly retired from his position within the Catholic Church. His retirement came three years after he gave a statement to church leaders confessing he committed "overtly sexual acts" against several boys decades earlier. Now, the disgraced Louisiana priest is charged with sexual assault of a teenager in 1975.
Lawrence Hecker has been charged with felony counts of rape, kidnapping, aggravated crime against nature and theft. Multiple victims have come forward, and the harrowing and grotesque assaults they've described depict a chilling yet all too familiar reality of widespread clergy abuse in Louisiana and across the country.
Louisiana law permits authorities to pursue criminal charges in rape cases regardless of when they happened, allowing justice to be sought for sexual assaults from decades prior. The crimes that Hecker has been charged with are alleged to have happened at a church attached to a Catholic high school. The person who accused him of sexual assault was 15 years old at the time of the crime.
The boy told his mother what happened, and she reported it to the school. But what followed only worsened the heinous crime. The school did nothing, leaving Hecker in a position of trust among vulnerable children.
Documentation suggests as many as four archbishops of New Orleans had enough information and/or were aware of allegations that indicated Hecker molested children. And yet, he continued to work closely with minors, putting more at risk of sexual abuse. The shameful coverup of clergy abuse in this case accurately reflects how the Roman Catholic Church spent decades hiding and ignoring these crimes.
In addition to criminal charges, civil sexual abuse lawsuits may also be filed to seek compensation and justice for the trauma victims endured. However, deadlines and other factors affect these cases, so it's important to speak with a Louisiana clergy abuse attorney to discuss your options as soon as possible.
The Church Protected a Self-Confessed Predator
During his time as a priest, Lawrence Hecker worked in at least ten parishes. While he admitted his crimes in 1999, the Archdiocese of New Orleans was first made aware of what happened in 1988. Between his confessions of child molestation and the credible sex abuse claims against him during his time in the ministry, the archdiocese failed in its responsibility to not only take action within the church but report his crimes to the police.
A truly shocking fact of this New Orleans priest abuse case, Hecker was still allowed to work around children after he was sent to a psychiatric facility following his admission of sexual abuse in 1999. He was diagnosed as a pedophile, and it was recommended that he not be allowed to work with children. But, the church ignored the facility's recommendation and gave him a position at a church that had an elementary school attached. He stayed there until his retirement in 2002.
Hecker is now 91 years old, and while he's facing charges for his crimes, the damage has been done. It's possible that other victims could have been spared from lifelong effects of sexual abuse if the church had reacted appropriately. Unfortunately, if convicted, he'll only serve a small fraction of time in jail due to his age rather than the decades he deserves.
A Long History of Clergy Abuse in Louisiana
The lack of action taken by leaders at the school and church where retired priest Lawrence Hecker is accused of sexually abusing children is another glaring example of a Louisiana archdiocese ignoring and hiding what was happening. The institution allowed serious crimes to be committed amidst an influx of credible claims of clergy abuse – even when the abuser admitted to his crimes, like in the Hecker case.
Evidence of rampant sexual abuse in the Catholic Church began piling up in the early 2000s, and a culture of hiding what was happening and protecting predators was revealed. The years of coverups, intimidation, and reassignment of clergy accused of sexual abuse in Louisiana undoubtedly caused more children to suffer in an unspeakable way. Clergy were often moved to another community or position following allegations of abuse, allowing the predator to keep their jobs and continue working among children.
The history of clergy abuse in Louisiana and throughout the country has shown that these assaults have widespread effects; sexual abuse affects victims on a physical, emotional, psychological, social, and professional level. And since so few victims of sexual abuse report what happened, the true scope of trauma inflicted by the very people communities trust and look to for guidance is well beyond what we can comprehend.
Archdioceses have been pressured to be transparent, including turning over lists of credibly accused clergy. Since documents have been revealed and the public is aware of the depth of the crimes within the church, the demand for justice and accountability has grown exponentially, along with the number of clergy abuse survivors who have come forward.
Archdioceses Hide Behind Bankruptcy
Thousands of clergy abuse lawsuits have led many archdioceses to file for Chapter 11 bankruptcy protection. This typically prompts a separate deadline to file a claim than what the Louisiana lookback window allows. Such was the case of the Archdiocese of New Orleans, and the deadline to file passed in 2021.
The move to Chapter 11 bankruptcy has been used several times by the Catholic Church when an archdiocese is facing extensive clergy abuse claims. However, the strategy has been widely criticized by advocates, lawyers, and survivors. They feel it unfairly protects the church, especially its assets, but also from future claims and how it affects the amount of compensation paid to victims.
Bankruptcy filings also move clergy sex abuse claims to bankruptcy court, shielding the public from the details of these cases. Many argue it further silences victims of priest abuse, taking away their platform to be heard and for the church to take true responsibility for allowing decades of abuse to occur.
Changes to Louisiana's Statute of Limitations
The depth of the crimes committed by priests and other clergy in Louisiana eventually prompted the state and others to increase their statute of limitations for civil childhood sex abuse lawsuits. Some eliminated the statute of limitations altogether, including Louisiana. Previously, victims had only until they were 28 to make a civil claim in the state.
Alongside removing the statute of limitations in 2021, the Louisiana sexual abuse lookback window gives those who were sexually abused as children three years to file a claim, regardless of their age. But the deadline to file is less than a year away. Claims can only be made until June 14, 2024.
Filing a Louisiana Clergy Abuse Lawsuit
As the latest clergy abuse charges continue to shine a spotlight on trauma that should never have occurred, it's important to understand your legal rights as a child sex abuse survivor in Louisiana. Between the lookback window deadline that's quickly approaching and bankruptcy filings, speaking with a Louisiana clergy abuse attorney experienced with these cases is crucial.
At Herman Herman Katz, we've been fighting for justice and compensation on behalf of sexual abuse victims for years. We know it takes courage to come forward and share your story. Our sex abuse attorneys create a safe, confidential space for our clients while we protect their rights and hold perpetrators and the institutions they're a part of accountable. Contact us online or call 1-844-943-7626 for a free and confidential case review.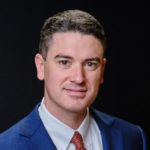 Jed Cain is a partner with Herman, Herman & Katz, LLC. He has dedicated his career to representing injured folks and their families.