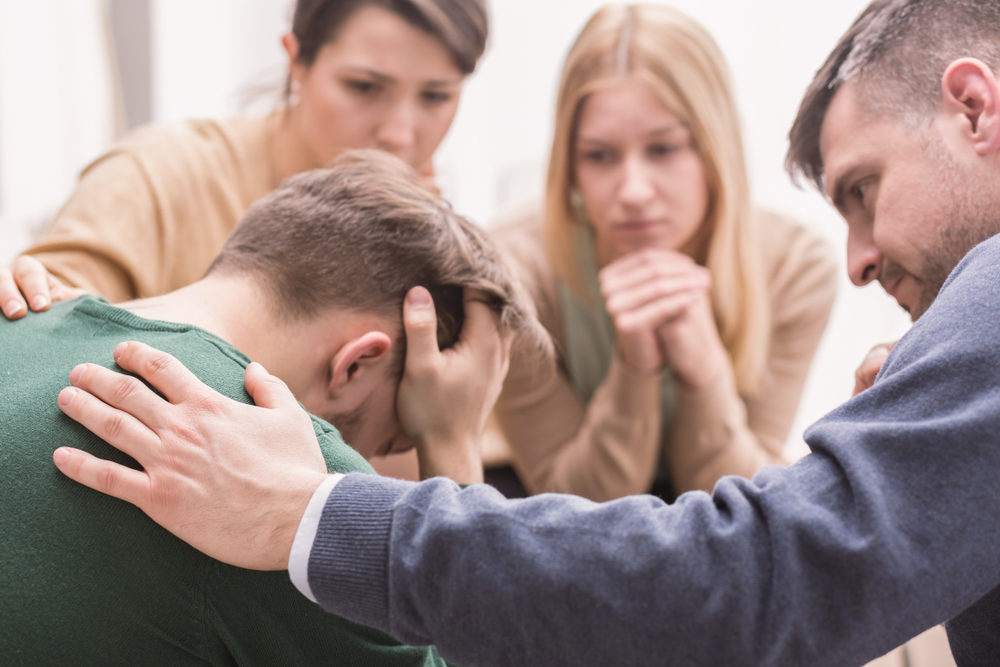 The impact of priest sex abuse is far-reaching, with both short- and long-term effects that victims may endure throughout their life. Victims may face physical and mental struggles, including nightmares, shame, feelings of disgust, substance abuse and self-harm. Many survivors have difficulty forming and maintaining strong and healthy relationships due to the profound breach of trust by a religious leader who should protect, not harm them.
Clergy abuse also causes crumbling relationships with the church and creates uncertain spiritual beliefs among victims and others; a trend of Catholics leaving the church because of local and national priest abuse scandals has occurred over the last few decades. The current scandal with the Archdiocese of New Orleans has led more survivors to emerge and left a community reeling from what we now know is a decades-long history of clergy abuse.
Common Effects of Sex Abuse
Beyond the physical trauma that priest sex abuse survivors may face at the time of the attack, there are many other consequences suffered after. Depression, nightmares, lashing out, inappropriate sexual behaviors, and anxiety are just a few of the effects of child sex abuse.
As victims get older, they may have post-traumatic stress disorder (PTSD) and display high-risk behaviors, including drug addiction and self-harm. The impact of broken trust and violation from sex abuse can cause emotional, spiritual, and social struggles too.
Sex Abuse Victims Face Manipulation and Fear
According to statistics from Darkness to Light, a leader in child sex abuse prevention, 90% of children who are sexually abused are abused by someone they know, and 60% never tell anyone. This silence can contribute to the survivor's difficulty in building trust in or form close relationships.
Feelings of shame and embarrassment are challenging to overcome, but many attackers also manipulate and instill fear in their victims to silence them further. In the case of clergy abuse, the justification that it's "God's will" or acceptable in the eyes of God can lead to self-doubt and confusion.
It's also common for predators to instill fear in their victims by making threats of more abuse. Even if the victim knows it's wrong, the manipulation can confuse and make them feel otherwise.
Where Victims of Sex Abuse Can Get Help
Since sex abuse can affect all aspects of victims' lives, seeking help is vital to cope and heal. There are many support services and advocacy organizations that provide assistance regardless of whether the abuse was reported.
There are city, state, and national organizations to help victims of child sex abuse. Locally, the New Orleans Family Justice Center offers counseling, legal advice, advocacy, and other helpful services, such as navigating options for pursuing justice. While the experience of reporting abuse can be traumatic, holding clergy responsible for their actions is beneficial to the healing process for some survivors.
The Louisiana Foundation Against Sexual Assault also offers a wide range of programs and services. They're a gateway to sexual assault centers in the state, have a 24/7 crisis hotline, and can provide legislative advocacy, sexual violence prevention and legal assistance.
Individual and group therapy and support groups are another way victims learn to cope and address their struggles. This counseling can help mitigate the negative, life-long impact of child sex abuse.
It's also common to involve the whole family to help process the abuse and do safety planning to prevent it from happening again. Different therapy for parents can be helpful because of the guilt many experience after their child was abused.
Support for Adult Survivors of Abuse
Services are also available for adult survivors of child sex abuse, even if the abuse was never reported. Many of these organizations ensure equal access to what they offer, regardless of financial standing. Given the lifelong impact of abuse that survivors may experience, it's never too late to learn strategies to cope and heal scars.  
Who Can Report Child Abuse?
For those who suspect or know a child has been abused, the Child Welfare Information Gateway outlines how to report it. They provide resources and guidance about who is allowed to report the abuse, what should be reported, and what happens after a report has been made.
In some states, clergy are required to report child sex abuse, including Louisiana. However, there's a level of mistrust and skepticism about the church's protocol because of its long history of coverups and its role in silencing priest abuse victims.
New Orleans Priest Abuse Deadline for Claims
In New Orleans, the Roman Catholic Church faces many claims of clergy sex abuse that date back decades, and the deadline for claims is March 1, 2021. Victims have limited time to come forward to seek financial compensation but getting help and accessing support is available at any time.
Related: How New Orleans Priest Abuse Is Being Handled
If you or someone you know has been a victim of sexual abuse recently or many years ago, the attorneys at Herman Herman & Katz are here to help you decide what to do next. We will not do anything without your permission, and we will never pressure you to file a claim. We simply want to help you decide what to do next. Please call us at 844-943-7626 or schedule your free, confidential consultation whenever you're ready. 
Soren E. Gisleson, is a Partner at Herman, Herman & Katz, L.L.C. and attorney advocate for survivors of clergy sexual abuse.