Maritime workers do their jobs in extraordinary locations, whether on a boat's deck, the helm of a ferry, a dockside loading area or an offshore oil platform. 
Every day, the country's 400,000 maritime workers put themselves in harm's way, risking serious maritime workplace injuries, including burns, brain injuries, limb loss, spinal injuries, respiratory conditions, broken bones, and even loss of life.
In shipyards, they work in tight quarters, dodging forklifts and climbing tall heights while restoring boat exteriors. Out at sea, on oil rigs, they maintain heavy, complex equipment while working near hazardous liquids, even when the weather is severe.
While Louisiana offshore workers may have unusual workplaces compared to brick-and-mortar buildings, there is no question that they need to have the same protections as every other worker in America, including those granted by the Jones Act as well as safety regulations managed by the Occupational Safety and Health Administration (OSHA).
Types of Maritime Workplace Safety Violations
OSHA is part of the U.S. Department of Labor. It is responsible for ensuring safe and healthful working conditions by setting and enforcing standards and providing training, outreach, education, and assistance. OSHA describes the maritime industry as including "… the construction, repair, and scrapping of vessels, as well as the movement of cargo and other materials," with the maritime-related hazards being slips, trips, and falls, machinery and equipment hazards, hazardous chemicals, confined/enclosed spaces, and fire hazards. 
On June 16, the Insurance Journal published an article about OSHA's annual top 10 workplace safety violations for the fiscal year ending 2021. Although the maritime industry was not the sole focus, offshore workplace hazards certainly come into play. The report can serve as a reminder that maritime workers and the business owners who employ them should ensure they follow safety regulations.
At the top of OSHA's list, with more than 5,000 citations issued, is "fall protection" violations, with many falls occurring "near unprotected edges or sides and on steep roofs or lesser-sloped surfaces.''
Those familiar with boats and other maritime workplaces know that slip and fall accidents are a constant safety concern when it comes to offshore injury accidents. Due to rolling waves, slippery decks, and ropes and lines crowding walkways, slip and fall accidents are the leading cause of offshore workers' injuries. When falls occur, not only do people get hurt, but maritime workers run the risk of falling overboard and drowning.
The OSHA list also includes several other safety protection violations that speak to the maritime industry, including:
Lack of respiratory protection for employees. This includes violations for the absence of a respiratory protection program, failure to perform required fit testing, and/or a lack of medical evaluations.

Ladder and scaffold violations for structurally deficient ladders, a lack of side rails extending three feet beyond a landing surface, and the inappropriate use of ladders.

Hazard communication violations included the lack of a written hazard communication program, inadequate training and/or failure to develop and maintain data safety sheets.

Fall protection training differs from fall protection in that the violations were due to a failure to give required fall protection training and failure to certify fall protection training in writing.

Eye and face protection violations were due to failures to use appropriate eye or face protection by employees exposed to flying objects, molten metal, liquid chemicals, acids, or caustic liquids.

Machinery protection violations were cited over the guarding of machinery to protect operators and other workers from hazards, such as lack of guarding at the point of operation and not properly anchoring machinery.

Violations concerning failures in operating powered industrial trucks safely. This includes forklifts and motorized hand trucks. The leading causes of violations were unsafe operation, lack of refresher training and evaluation, absence of certification of training and evaluation, and failure to examine equipment for adverse conditions.
While the OSHA report is based on data from a large swath of industries, it can and should be used by those working in the maritime industry as a refresher, ensuring they are practicing on-the-job safety at every turn while also a reminder to the owners of maritime businesses of their requirements by law to keep everyone safe.
Whether you work on an offshore oil rig, one of the many barges transporting goods, or inside a shipyard, offshore industry business owners must provide the safest possible working environment. If you're an offshore worker who has been injured on the job, learn more about your legal rights from an experienced Louisiana maritime attorney by contacting Herman, Herman & Katz at (504) 581-4892 or online for a free case review.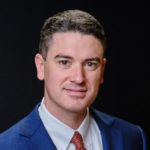 Jed Cain is a partner with Herman, Herman & Katz, LLC. He has dedicated his career to representing injured folks and their families.