While much of Louisiana's attention has been focused on the missing victims of the Seacor maritime disaster, a small group of survivors is quietly attempting to put this traumatic experience behind them.
For some, the days, weeks, months, and even years ahead may be a struggle. Psychological injuries, including Post-Traumatic Stress Disorder (PTSD), are commonly associated with surviving life-threatening incidents such as the Seacor disaster.
The award-winning journalist, Sebastian Junger, described PTSD within the context of combat journalism as follows in his best-selling book, Tribe: On Homecoming and Belonging:
"What I had was classic short-term PTSD. From an evolutionary perspective, it's exactly the response you want to have when your life is in danger: you want to be vigilant, you want to avoid situations where you are not in control, you want to react to strange noises, you want to sleep lightly and wake easily, you want to have flashbacks and nightmares that remind you of specific threats to your life, and you want to be, by turns, angry and depressed. Anger keeps you ready to fight, and depression keeps you from being too active and putting yourself in more danger. Flashbacks also serve to remind you of the danger that's out there – a 'highly efficient single-event survival-learning mechanism,' as one researcher termed it. All humans react to trauma in this way, and most mammals do as well. It may be unpleasant, but it's preferable to getting killed."
How Is PTSD Diagnosed by Doctors?
The American Psychiatric Association's Diagnostic and Statistical Manual of Mental Disorders (DSM) is often touted as the psychiatrist's "bible." It is a comprehensive classification of mental disorders with criteria that establishes standards by which doctors classify, diagnose and ultimately treat such disorders.
PTSD is found in the subsection of the DSM entitled Trauma and Stressor-Related Disorders.   The essential feature of PTSD is the development of characteristic symptoms following exposure to one or more traumatic events.
The ideal evaluation of an individual with PTSD symptoms is a face-to-face interview with a mental health professional. The following assessment tools are commonly used by such professionals to assist in the diagnosis of PTSD:  
Clinician-Administered PTSD Scale for DSM-5 (CAPS-5)

Detailed Assessment of Post-Traumatic Stress (DAPS)

PTSD Checklist for DSM-5 (PCL-5)

Minnesota Multiphasic Personality Inventory (MMPI)

Impact of Event Scale – Revised (IES-R)

Beck Anxiety Inventory (BAI)

Beck Depression Inventory (BDI) 

Beck Hopelessness Scale (BHS) 
How Does PTSD Affect a Person's Life?
The DSM describes the manifestation and psychological severity of PTSD and its potential impact on an individual's daily life. The following are key points concerning PTSD taken from the DSM:
The traumatic experience may be re-experienced in various ways, including recurrent, involuntary, and intrusive recollections of the event.

A common symptom is distressing dreams that replay the event or that represent or are thematically related to the major threats involved in the trauma.

An individual with PTSD may experience markedly diminished interest in participation in previously enjoyed activities, feeling detached or estranged from loved ones.

An individual with PTSD may be quick tempered and may even engage in aggressive verbal or physical behavior with little or no provocation. They may also engage in reckless or self-destructive behavior such as dangerous driving, excessive alcohol or drug use, or self-injurious or suicidal behavior.

Intense psychological distress or physiological reactivity often occurs when the individual is exposed to triggering events that resemble or symbolize an aspect of the traumatic event.

Concentration difficulties, including difficulty remembering daily events or attending to focused tasks, are commonly reported. Problems with sleep onset and maintenance are common and may be associated with nightmares and safety concerns or with generalized elevated arousal that interferes with adequate sleep.

PTSD is associated with high levels of social, occupational, and physical disability, as well as considerable economic costs and high levels of medical utilization. Impaired functioning is exhibited across social, interpersonal, developmental, education, physical health, and occupational domains.  

The duration of PTSD symptoms varies, with complete recovery within three months occurring in approximately one-half of adults. Some individuals remain symptomatic for longer than 12 months and sometimes for more than 50 years.
How Do Doctor's Treat PTSD?
Doctors use different treatment methods to help patients suffering from PTSD. The following are some of the most commonly used:
Cognitive Behavioral Therapy – Cognitive behavioral therapy helps the individual understand and change how she thinks about the traumatic event. The therapist's goal is to help the individual understand how certain thoughts about the trauma cause stress and make symptoms worse.  
Exposure Therapy – The goal of exposure therapy is for the individual to have less fear about her memories. By talking about the trauma repeatedly with a therapist, the hope is that the individual will learn to control her thoughts and feelings about the trauma.
Medication Management  – Selective serotonin reuptake inhibitors (SSRI) such as Celexa, Prozac, Paxil, and Zoloft may be prescribed to aid in the treatment of PTSD.  
If You Are Suffering from PTSD Symptoms, Please Get Help
If you are a maritime worker that is suffering from PTSD symptoms, help is available. Maritime law provides you with certain protections and may require your employer to pay for the necessary treatment. The Louisiana law firm of Herman, Herman & Katz can help you navigate the complexities of maritime law and get you the help you deserve in treating PTSD. 
Herman, Herman & Katz's extensive maritime experience led the court overseeing the DEEPWATER HORIZON litigation to select it to serve as co-lead counsel for the victims of the disaster. The DEEPWATER HORIZON explosion and subsequent oil spill is widely considered to be the worst offshore maritime disaster in American history. Eleven offshore workers were killed, and many more were injured. Herman, Herman & Katz led the charge to hold BP accountable for its gross failures that led to this tragic maritime accident.
If you or someone you know has been injured in an offshore accident, contact us online or call us toll-free at 844-943-7626 for more information or free case consultation.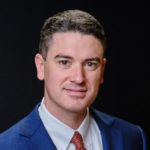 Jed Cain is a partner with Herman, Herman & Katz, LLC. He has dedicated his career to representing injured folks and their families.