Offshore oil and gas jobs are attractive for a reason. The pay is lucrative, and employees can get weeks off at a time. Hundreds of thousands of people work in the industry, and many of them spend their time on offshore drilling rigs. While oil and gas companies offer attractive benefits, there is a significant downside: it's one of the most dangerous jobs in the United States. More than 100 oil workers die every year, and countless more are injured in preventable incidents that happen on the job. Even when offshore accidents aren't fatal, they can cause serious, long-term health problems like burns, broken bones, and brain injuries. 
The aftermath of an offshore accident is overwhelming. Workers will likely face hefty medical bills and may find themselves out of work while recovering. Additionally, oil and gas companies sometimes shift the blame in hopes of avoiding paying a fair settlement. Having an experienced offshore accident attorney in your corner can make a difference.
Injuries on oil rigs are common for a few reasons. Employees are dealing with highly flammable and volatile materials, and a misstep can ignite a fire. Offshore workers also have grueling schedules and work 12-hour shifts weekly. Some jobs require crews to work 28-day shifts without a break, and employee exhaustion is a concern. Below are the top causes of offshore accidents.
Fire & Explosions
A fire can be devastating in any workplace, but the danger is magnified on offshore oil rigs. When oil is ignited, it can quickly create a catastrophic explosion. Fires might be caused by improper maintenance of a vessel or fuel storage problems. The 2010 Deepwater Horizon oil spill is one of the most notorious offshore accident explosions and fires in recent history. The explosion happened after an emergency valve failed, and the resulting fire killed 11 crew members. The spill also caused billions of dollars in environmental damage. Offshore rig fires can cause severe injuries.
Equipment Failure 
Offshore rigs have complex, heavy machinery that weighs several tons. Equipment that isn't taken care of can fail and injure workers. Equipment failure can be caused by various factors, including overstressed equipment, insufficient maintenance, or metal corrosion. Sometimes, equipment failure is the result of a design or manufacturing defect. If these flaws happen, machinery is inherently defective before it makes it onto an oil rig. Equipment can fracture or break and injure workers.
Falls
Offshore work isn't for someone afraid of heights. Oil rigs can stretch to 2,000 feet tall, and workers do their jobs on elevated platforms. One slip-and-fall accident is enough to kill. Even if a worker survives a fall off a platform, they may be left with spinal cord injuries, broken bones, and brain injuries. Workers are also at risk of falling off the rig entirely and drowning at sea. Falls often happen when workers have improper safety gear or water on the platform, causing an employee to slip and fall.
Poor Safety Measures
Oil and gas extraction companies must adhere to the stringent safety standards of the U.S. Occupational Safety & Health Administration (OSHA) and Bureau of Safety Environmental Enforcement (BSEE). Unfortunately, businesses sometimes decide to cut corners at the risk of employee well-being. For example, if an oil company doesn't hire an adequate amount of workers, which leaves a rig understaffed or does not provide proper training or enough protective equipment. Sometimes workers are afraid to speak out about these issues because they feel they'll face retaliation.
Transportation to Offshore Work Sites
The top cause for offshore fatalities doesn't happen on the job. Oil rigs are often located in remote waters, and workers rely on aircraft to transport them to and from these sites. Accidents are unfortunately common due to poor weather conditions that impact visibility and mechanical failures. Helicopter crashes are the most common cause of offshore transportation accidents. 
Offshore oil workers are seven times more likely to die on the job than people in other industries. Many accidents are avoidable and could be prevented with suitable training, maintenance, and supplies. Don't try to manage the aftermath of an offshore accident injury on your own. Oil companies will try to convince you or your family to settle and may not offer appropriate compensation for injuries. An experienced offshore accident injury attorney can help you to determine if your employer is liable and will provide legal guidance for your offshore accident. The Louisiana offshore accident attorneys at Herman Herman & Katz are familiar with these complex personal injury claims. Call us at 844-943-7626 or fill out our online contact form for a free case review.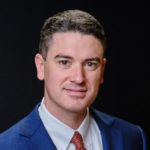 Jed Cain is a partner with Herman, Herman & Katz, LLC. He has dedicated his career to representing injured folks and their families.