Between three and four million Philips brand assisted breathing devices are being voluntarily recalled in the U.S. due to a part that may be degrading into a toxic carcinogen. 
A polyurethane foam component designed to keep the machines quietly running can break down into small particles or toxic gas that irritate patients' airways, completely reversing the benefit of the machines. According to the company's official recall notice issued June 14, ingestion of the particles can lead to "headache, irritation, inflammation, respiratory issues and possible toxic and carcinogenic effects." Exposure to the gas can include "headache, irritation, hypersensitivity, nausea/vomiting and possible toxic and carcinogenic effects." 
Philips' spokesperson Steve Klink said that 80 percent of the recalled devices were DreamStation Continuous Positive Airway Pressure (CPAP) or Bi-level Positive Airway Pressure (BiPAP) machines used to control sleep apnea, and the remaining 20 percent were ventilators. Newer DreamStation 2 products are not affected. Sleep apnea patients were advised to stop using their CPAP machines immediately. Doctors with patients on ventilators were encouraged to decide if the benefits outweighed the risks before continuing. 
While the Amsterdam-based manufacturer says it has received no report of patient chemical impacts or death and only a small number of complaints, they've already taken a total hit of nearly $600 million as a consequence. Shares in the company dropped 4.2 percent the day the recall was announced. 
CEO Frans van Houten said it would most likely take a year to replace and repair the devices and update the instructions. An alternative to the foam has begun the testing and regulation process. Foam degradation can occur if the machines are cleaned improperly or exposed to high temperatures.
What Are the Recalled Philips Devices Used to Treat?
BiPAP and CPAP machines are both used to treat sleep apnea, which causes the patient to stop and start breathing while asleep. Untreated, it can become serious and lead to heart problems. BiPAP machines help with central sleep apnea, which happens when your brain fails to make your muscles breathe. The more common CPAP machines treat obstructive sleep apnea, which occurs when the muscles of your throat relax. Some patients have both variants. BiPAP machines pump pressurized air into your airway, while the CPAP keeps the airway open with a constant flow of air through a mask. 
On the other hand, ventilators are used for patients who cannot breathe on their own and continuously deliver oxygenated gas.
The foam in the machines keeps the devices from being too loud while patients sleep. Lab analysis of this foam found that it may break down into tiny particles or harmful gas that the patient could swallow or inhale. These toxins can cause permanent injury, death and possibly cancer.
The U.S. Food and Drug Administration (FDA) also issued an alert detailing what machines were recalled and offered alternative devices for affected patients.
What is the FDA Doing About the Defective Devices?
The FDA is working with Philips to decide what corrective actions and mitigation measures will be most appropriate. They are currently analyzing reports on the devices that go back as far as 2009 to look for patterns or things that may have led to these defects. 
Because these machines are often lifesaving, keeping enough of them in supply is a concern. The FDA is also monitoring demand to prevent a shortage.
If you think you had problems with one of the affected devices, the FDA recommends that you file a report via its MedWatch Voluntary Reporting Program available to patients, general consumers and healthcare practitioners.
Legal Options for Those Affected by the Recall 
A Pennsylvania man named Thomas Starner has brought a class action suit against Philips on his behalf and others affected by the recall. Starner, who used two different Philips CPAP devices from 2013 until the day he learned of the recall, alleges that Philips knew of the issues due to previously received complaints and did nothing to rectify them. Starner has had to purchase two new devices and has experienced respiratory distress and tightness in his chest. He's also experiencing a lot of anxiety due to possible more serious health issues.
Starner is seeking damages on:
Philips breach of express and implied warranties and state consumer protection laws

Misrepresentations and missions

Medical monitoring damages
And his case is far from the only one. Since there are many other emerging cases, multidistrict litigation (MDL) is being considered. An MDL is when several similar lawsuits are combined into one for a more efficient process.
It's scary to know that a machine you've been using for years to keep your breathing problems in check might have been harming you the whole time. If you have used any of the Philips recalled devices, you should consult an experienced product recall attorney who can help you determine if you need to pursue any legal action. Herman Herman & Katz has a knowledgeable team of product recall lawyers who can walk you through the process. Give us a call at 844-943-7626 or contact us online for a free case review.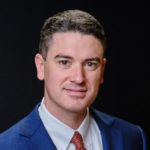 Jed Cain is a partner with Herman, Herman & Katz, LLC. He has dedicated his career to representing injured folks and their families.