An independent report released this week by Guidepost Solutions, LLC found that the leadership of the Southern Baptist Convention prioritized avoiding civil liability over removing preachers credibly accused of sex abuse from churches in the denomination.  
For decades, leadership of the country's largest protestant denomination covered up allegations of clergy and employee sex abuse. Despite maintaining secret lists of Baptist ministers credibly accused of sex abuse, the Southern Baptist Convention reportedly did nothing to ensure that the accused preachers were removed from positions of power within affiliate churches. As a result, at least 703 known sexual predators were allowed to prey upon the 47,000 churches and 14 million Americans that make up the Southern Baptist Convention.
Southern Baptist Leadership Ignored And Intimidated Sex Abuse Survivors 
Survivors who reported abuse to leaders were routinely ignored and told that the Southern Baptist Convention had no power to act as it was merely a network of independent churches.  Leaders advised staff not to undertake to elicit further information or details about abuse from survivors in hopes that it would prevent the church from assuming a legal duty to take further action.  
The nearly 300-page independent report provides disturbing details of victims not only being ignored but actively intimidated by leadership of the Southern Baptist Convention. The Baptist Press, the denomination's press arm, was reportedly used to portray survivors in an unflattering light and mischaracterize allegations of abuse. The publication was found to have altered at least one corroborated account of abuse to read as if the victim was consensually involved in a sexual relationship with her alleged abuser. Internal emails quoted in the report show that the former General Counsel of the denomination equated the push by survivors to shine light on sexual abuse within the Southern Baptist Convention as "…a satanic scheme to completely distract us from evangelism."      
While survivors were attacked as being "opportunistic" and "professional victims," it was noted that at least three former Presidents of the Southern Baptist Convention protected or even supported sexual abusers. Likewise, a former Vice President of the Southern Baptist Convention is currently a defendant in a civil lawsuit alleging that he repeatedly abused a minor.  The former General Counsel for the denomination was identified as having testified as a character witness for a gymnastics coach convicted of multiple accounts of sexual assault against a minor.  
The scathing report explains a perception within the leadership of the Southern Baptist Convention that sexual abuse allegations were not as common in Baptist churches as in the Catholic Church, so it was not a significant problem, especially if such allegations did not result in lawsuits. The report cited a consistent misperception by leadership that a lack of lawsuits equated to a lack of abuse cases. The report concluded that the leadership had a fundamental lack of understanding of the sexual abuse survivor trauma response of not disclosing the abuse.   
Amidst outcry following the release of the Guidepost report, the Southern Baptist Convention announced that it would release the secret list of credibly accused preachers that it had maintained for decades. It also promised to leave open the survivor hotline with Guidepost so that other survivors could come forward and be connected with the resources they need. 
Legal Deadlines May Loom For Survivors Of The Southern Baptist Sex Abuse Scandal 
With the issuance of the Guidepost report and the soon-to-be release of the secret list of abusers, formerly silent survivors may now feel empowered to come forward and seek justice.
Those that have been abused have potential recourse through both the civil and criminal justice system. Criminal charges may be pursued by reporting abuse to local law enforcement agencies and cooperating with subsequent investigations. Private civil claims may be filed against ministers, churches, and/or the Southern Baptist Convention in state or federal court by an experienced sex abuse attorney.  
When contemplating whether to pursue a private civil claim stemming from the Southern Baptist sex abuse scandal, it is important for survivors to keep in mind that there may be important deadlines that govern when such claims must be filed in a given state. Failure to file suit within the applicable deadline may result in a survivor forever losing the right to pursue justice from clergy abusers, churches, and/or the Southern Baptist Convention.  
In some states, the period of time in which to file a claim has been extended for the victims of sex abuse. For example, in 2021, the State of Louisiana passed a law that eradicated the legal deadlines for future sex abuse victims to file claims against their abusers.  The law also provided a three-year window wherein victims of past sexual abuse could file claims against their abusers regardless of whether the statute of limitations previously expired. This "look back window" in Louisiana's new law is set to expire in 2024 and could prove very important for survivors of past sex abuse by Southern Baptist clergy. 
The 2021 change to Louisiana law came about as a result of the clergy sex abuse scandal involving the Catholic Archdiocese of New Orleans. The New Orleans Archdiocese employed more than 200 individuals who had credible sex abuse allegations made against them. For decades, the Archdiocese fraudulently concealed clergy abusers in the church. Leadership in the Archdiocese covered up legitimate claims, victims were silenced through threats or with the promise of private settlements and therapy, and credibly accused priests were sent to other parishes where they committed more acts of sexual abuse. On at least one occasion, a serial pedophile priest was actually promoted after submitting a written confession to his superiors.  
The Archdiocese is now facing hundreds of clergy sex abuse claims and has resorted to filing Chapter 11 bankruptcy in New Orleans.  Assets, including billions in property and hundreds of millions of dollars in net income, will now be distributed in the bankruptcy amongst those sex abuse survivors that came forward and timely filed a claim within the legal proceeding.  Unfortunately, those survivors who did not timely file a claim will likely not be allowed to participate in the distribution of the assets.   
If you are a victim or suspect that someone you love may be a victim of clergy sexual abuse, you must seek help. At Herman Herman & Katz, we are committed to fighting for sex abuse survivors. Our firm is responsible for 80 percent of the cases filed against the Archdiocese of New Orleans, and our attorneys can answer any questions you may have and help you determine what steps need to be taken to protect your legal rights. Please call us at 844-943-7626 or visit us online to schedule a free, confidential consultation so we can make sure your voice is heard.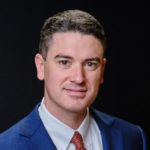 Jed Cain is a partner with Herman, Herman & Katz, LLC. He has dedicated his career to representing injured folks and their families.