Thousands of Louisiana homeowners and businesses affected by Hurricane Ida are still waiting for payment from insurance companies months after the storm made landfall. Insurers have paid billions of dollars to policyholders who sustained property damage during the Category 4 storm last year. Still, some companies have run out of money while paying out Hurricane Ida-related claims. In November, the state took control of Access Home Insurance Co. and State National Fire Insurance Co. by putting both companies into receivership. In January, the Louisiana Department of Insurance took over a third company. 
When an insurance company goes belly up, policyholders are left wondering what recourse they have. You pay hefty premiums to ensure your insurance company will protect you after a natural disaster. When an insurer says they can't compensate for damages, the insured claimant is left in a predicament, and they may need the help of a Louisiana property damage attorney. Some states, including Louisiana, have safety nets for policyholders whose companies can no longer pay claims. The Louisiana Insurance Guaranty Association (LIGA) is a private, non-profit association of insurance companies that pays out claims to policyholders when insurers become insolvent. 
Hurricane Ida was the fifth-most destructive hurricane in U.S. history, and it caused unprecedented damage that insurance companies couldn't shoulder. The insurers affected were smaller, regional operations. Access Home Insurance Co. received claims totaling $180 million after Hurricane Ida but only had $115 million on hand, while State National Fire Insurance Co. received $70 million in claims with $41 million available. The insurers together represented 28,000 homeowners, according to the Associated Press. Those insured were instructed to file claims with LIGA or one of its contractors. Within weeks of the announcement, property owners filed more than 8,000 claims. 
Both companies had their claims taken over by a private insurer at the end of the year. The state is charging Louisiana insurers at least $100 million to fund LIGA and pay out the claims of the insolvent insurance companies. These insurance companies will recover the money through tax credits, which means that Louisiana taxpayers will shoulder the costs. 
Hurricane Ida Property Damage Claims Process
Filing a hurricane property damage claim and getting reimbursed promptly can be difficult even under ideal circumstances. Louisiana insurance companies must send adjusters to examine a property within 30 days of a claim filing date. After an insurer receives satisfactory proof of loss, they have 30 days to settle the claim. If an insurer misses this deadline, they can be subject to financial penalties. Still, nearly six months after Hurricane Ida, thousands of people haven't received any money from their insurance companies. For those insured by a company that goes belly up, recovering the rightful funds to complete home repairs may be an even bigger headache.
The state provides resources for affected residents. If you're a policyholder who has questions about your insurance coverage or your Hurricane Ida claim, you can call your insurance company for clarification on when your claim will be resolved. If your insurer has become insolvent and you're unsure how to receive payment for your Hurricane Ida claim, you can reach the LIGA call center at 225-277-7151. The Louisiana Department of Insurance also offers consumers a way to file complaints against their insurance companies online. 
A Hurricane Ida property damage attorney can help you decide the next steps after an insurance company cannot pay up. Contrary to what insurers may have you believe, they prioritize their best interests when settling a claim. They may lowball you or refuse to account for the increased costs of repairs due to supply chain issues and the current labor shortage. A Louisiana property damage attorney can advocate for you as you seek reimbursement from LIGA or another private insurer. Herman, Herman & Katz has a team of expert attorneys who have lived through hurricanes. We can help you get the payment you deserve so that you can get back to normal life. For more information, contact us online or call us toll-free at 844-943-7626.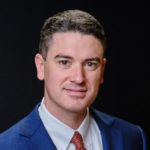 Jed Cain is a partner with Herman, Herman & Katz, LLC. He has dedicated his career to representing injured folks and their families.