A massive, dangerous product recall plaguing 19 major automakers for almost ten years is continuing with no clear end in sight.
Exploding Takata airbags have caused nineteen deaths and more than 400 injuries in the U.S. alone. Those incidents stemmed from millions of airbags deployed over 20 years, making them extremely rare, but many of them were horrific.
A 2014 New York Times investigation revealed that Takata knew of the dangers lurking in their airbags as early as the year 2000.
As of September 2021, 67 million airbags in more than 42 million vehicles have been recalled by the National Highway Traffic Safety Administration (NHTSA), who called it the "largest and most complex safety recall in U.S. history."
The recalls have been conducted in stages according to the risk and apply mostly to vehicles made from 2002 to 2015. Models most at risk include 2001-2003 Honda and Acura cars and 2006 Ford Ranger and Mazda B-series trucks.
Overall, airbags save many more lives than they take. The U.S Dept. of Transportation estimates they saved more than 50,000 lives between 1987 and 2015.
In 2017, the U.S. Dept. of Justice charged three Takata executives with making up test data to cover up the defect, charges which they eventually settled. The company was also fined $1 billion, forcing them into bankruptcy, after which a Chinese-owned parts supplier purchased them.
Why Are Takata Airbags Exploding?
Airbags have a crucial component called an inflator, a metal cartridge loaded with propellants. The faulty Takata airbags' propellants were ammonium-nitrate-based and had no chemical drying agent. When combined with long-term exposure to heat and humidity, these characteristics increase the likelihood that the inflator's housing will explode upon impact during a crash and send pieces of the metal cartridge flying.
The most recent American killed by an airbag was a South Carolina resident driving a 2002 Honda Accord on Jan. 8, 2021. Honda said that the car model, which was not registered to the driver and changed ownership several times over the years, was recalled in April 2011 and that they made more than 100 attempts to inform the owner of the recall. 
Drivers should check if their vehicles have been recalled by visiting the NHTSA website and typing their car's vehicle identification number (VIN).
My Vehicle is on the Airbag Recall List – What Should I Do?
When a recall is issued, manufacturers are legally required to repair or replace the faulty part for free.
The NHTSA's delivery of replacement airbags has been prioritized into 12 levels of areas with the highest level of heat and humidity and concentration of reported incidents.
The exception to the 12 levels applies to drivers of 2001-2003 Honda/Acura vehicles and 2006 Ford/Mazda trucks, which are under a stop-driving order. Drivers of these cars should contact their dealership right away.
If your vehicle is on the recall list, contact your dealer as soon as possible. In the unlikely event that they refuse to repair it, notify the NHTSA and the automaker with as much information as you can, including the dealership's name and staff member who refused you.
Do not ask your service department to disable your airbag while waiting for your repair. Even a faulty airbag provides more protection in a crash than none at all, and the vast majority of Takata airbags are not dangerous.
Unless your vehicle is under the stop-driving order, you can continue driving it while waiting for your repair. Some manufacturers recommend that no one sits in the front passenger seat. If you're uncomfortable driving it, try asking your dealership for a loaner vehicle. While not required of them, it doesn't hurt to ask.
Consumers have the right to expect that a product specifically designed for protection will not harm them. If it does, they may incur medical bills, hospital stays, pain and suffering, lost wages, and more burdens that are entirely due to a manufacturer's negligence. 
If you or someone you know has suffered injuries due to a recalled airbag, you may have cause for legal action. Consulting a law firm experienced in dangerous and defective products is essential. Louisiana's product liability laws are very complicated, and you have no chance of winning a lawsuit against a major manufacturer on your own. The Herman, Herman & Katz team has spent years fighting successfully for our clients. We will determine if you have a case and how to move forward. For a free consultation, please call 844-339-2884 or fill out our online contact form.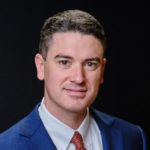 Jed Cain is a partner with Herman, Herman & Katz, LLC. He has dedicated his career to representing injured folks and their families.