As Hurricane Ida blew through southeastern Louisiana, she destroyed property of all shapes and sizes. The photographs and videos of roofs ripping off large buildings was jarring. The catastrophic water damage that followed such roof damage will likely leave these properties uninhabitable for months.    
Commercial properties, including hospitals, doctors' offices, banks, hotels, apartments, condominiums, restaurants, gas stations, retail shops, etc., were severely damaged in the storm. The damage was felt by business owners all over the region, including in New Orleans, Metairie, Kenner, Gretna, Covington, Mandeville, Madisonville, Houma, Lafourche, Laplace, Luling, and Reserve. 
Property insurance claims are an important first step towards repairing and/or rebuilding commercial properties after Hurricane Ida. Property insurance funds provide Louisiana businesses with the money needed to make repairs and bring commercial tenants back to their buildings quickly following a Louisiana natural disaster. Some Louisiana insurance policies even provide for lost rental income and/or business income while commercial properties are being repaired.  
Hurricane Ida Commercial Property Insurance Claims Are Complex
Louisiana commercial property insurance claims for businesses such as hotels, apartments, condominiums, gas stations, restaurants, etc., are complex and labor intensive. Such claims require skillful management so that property owners avoid drastic underpayment by their insurance companies. The underpayment of a single Louisiana commercial property insurance claim may result in the loss of hundreds of thousands or even millions of dollars for the property owner.    
The key to ensuring that a commercial property insurance claim is properly paid is a relentless focus on the concepts of "scope" and "pricing." By understanding these concepts and focusing efforts on ensuring that the "scope" and "pricing" of the claim are accurate, property owners can avoid substantial financial losses associated with the underpayment of Hurricane Ida insurance claims.
What Is "Scope" and Why Is It So Important for Your Hurricane Ida Insurance Claim?
Within the context of commercial property insurance claims, the concept of "scope" refers to the extent of physical damage inflicted upon a given property and the repairs necessitated by such damage.  
The scope of a given claim encompasses things like roof repairs/replacement and the linear feet of flooring, sheetrock, insulation, pipes, wiring, etc., that must be replaced. The scope of the claim is limited to those items covered by the terms of a given insurance policy.  
Given the size of many commercial properties, it can take weeks or even months to properly estimate the scope of a given claim. This process requires a thorough inspection of the entire property. It may also require multiple inspections by plumbers, electricians, HVAC, roofing, and other experts with differing specialty areas. Potentially hidden damage must be uncovered by skilled and patient experts. Complicating factors may include gaining access to units occupied by commercial tenants and/or removing damaged or even undamaged personal property so that all areas of the property may be thoroughly inspected.  
After identifying all the damaged items that require repair and/or replacement, a business owner must then determine what is covered under the insurance policy. Not all hurricane property damage will necessarily be covered under every insurance policy. Some items of damage may have certain sub limits of coverage that limit the insurance company's liability to the property owner. In determining what items are covered, it will be important to read the policy carefully and consult an experienced Louisiana hurricane insurance claims attorney if you have any questions.
In most cases, your insurance company will hire an adjuster to identify the scope of your commercial property insurance claim. It is important to keep in mind that this adjuster works for the insurance company – not you. Do not rely upon an insurance adjuster to accurately calculate the scope of your claim. The stakes are too high. Calculate the scope of your claim by using your own experts. 
Understanding "Pricing" and Its Importance in a Hurricane Ida Property Insurance Claim
Within the context of commercial property insurance claims, the concept of "pricing" refers to the unit cost to repair/replace those items contained in the scope of your claim. Pricing encompasses the unit cost of items such as debris removal, labor, lumber, roofing materials, drywall, insulation, etc.  
It is imperative that the pricing of the elements of your claim is accurate. However, it is not necessarily easy to obtain such pricing. Following a hurricane, the cost of the most in-demand building materials may sky-rocket due to supply chain issues. Post-Hurricane Ida pricing is even more complicated by the pre-existing supply chain issues caused by the COVID-19 pandemic.  
Some insurance companies rely upon computer programs to estimate the cost of key building materials. These computer programs often lag behind the real-world reality of pricing in hurricane-impacted areas and have been the subject of litigation. Because insurance companies commonly use inaccurate computer programs, property owners often find that their claims are undervalued, and they are not capable of performing the necessary repairs for the amount estimated by the insurance company.
In the case of large commercial buildings such as hotels and apartments, even minor errors in pricing on individual items such as sheetrock can result in the significant undervaluing of the claim given the large quantity of that material that must be replaced.  
The complexity of Hurricane Ida commercial property insurance claims cannot be understated.  Managing such claims on top of repairing damaged homes and caring for evacuated loved ones can be an extensive burden for Louisiana business owners. When evaluating how best to ensure that you are properly compensated by your insurance company, a relentless focus on these concepts of "scope" and "pricing" is a good place to start.  
Related: Hurricane Ida Insurance Claim Tips For Louisiana Residents
Our law firm is here to help your business through these trying times. Our attorneys and staff lived through Hurricanes Katrina and Rita in 2005 and have helped thousands of families and businesses navigate the insurance claims process after hurricanes. We are here to answer your Hurricane Ida insurance claim questions free of charge. Contact us online or call us toll-free at 844-943-7626.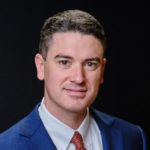 Jed Cain is a partner with Herman, Herman & Katz, LLC. He has dedicated his career to representing injured folks and their families.