Philips will pay millions of dollars to resolve allegations that the company paid kickbacks to suppliers in exchange for them filing claims with the federal healthcare programs Medicare, Medicaid, and Tricare for Philips devices. Philips RS North America, a subsidiary of Philips formerly known as Respironics, will pay more than $24 million to the government. The settlement happened because a whistleblower came forward to report fraud. The manufacturer is also accused of giving suppliers access to prescribing data for free to help them market devices to physicians. 
Medical manufacturers are expected to prioritize patient care, but paying kickbacks is a concerning indicator that the financial bottom line has taken precedence over patient needs. Philips will pay $22.6 million to the United States and $2.13 million to various states. The company agreed to the settlement without acknowledging any wrongdoing on its part. Along with the settlement, Philips also entered into a Corporate Integrity Agreement with the Office of Inspector General of the Department of Health and Human Services. The agreement stipulates that the company must have a compliance program that monitors its sales for five years.
According to the Justice Department, Philips provided illegal incentives to durable medical equipment (DME) suppliers. In return, the suppliers submitted claims for CPAP and BiPAP machines, ventilators, oxygen concentrators, and other medical devices. This behavior violates the Anti-Kickback Statute, a law that forbids paying remuneration for patient referrals if federal healthcare programs are involved. Both those who pay kickbacks and those who receive them can be held liable, and violators may face fines and jail time.
Philips's misconduct was brought to light by an employee who brought a qui tam lawsuit under the False Claims Act. The law protects whistleblowers who know about a company's wrongdoing and come forward. If a whistleblower lawsuit results in a settlement, the whistleblower can receive a percentage of the award. The damages in cases filed under the False Claim Act are often millions of dollars because the government can seek up to three times the loss it incurred. The employee who blew the whistle on Philips will receive $4.3 million.
When a company offers kickbacks and engages in other corrupt behavior, it can cause the public to lose faith in a company and wonder whether it has consumers' best interests in mind. This isn't the first time that Philips has made headlines for the wrong reasons. The company has already faced scrutiny because of concerns about its CPAP and BiPAP machines that were recently subject to recalls.
Philips CPAP and BiPAP Recalls
CPAP and BiPAP machines are the best treatment option for millions of people with sleep apnea and chronic obstructive pulmonary disease (COPD). CPAP machines provide a constant stream of pressurized air through a mask, and BiPAP machines deliver pressurized air whenever someone breathes in. Sleep apnea can be deadly, and these devices help prevent dangerous breathing interruptions.
Last year, Philips recalled millions of its assisted breathing devices after it emerged that a polyester-based polyurethane sound abatement foam could degrade, causing the machine user to inhale pieces of foam. Inhaling foam particles can cause headaches, upper airway irritation, chest pressure, and sinus infections. Long-term foam particle exposure can cause carcinogenic effects on the kidney and liver, and there have been reports of CPAP users developing cancer.
When the CPAP recall was announced, Philips agreed to repair or replace affected machines, but millions of people who used the devices waited more than a year for a replacement. Some of them had no choice but to continue using the flawed machines. The manufacturer plans to complete all repairs by the year's end.
CPAP Lawsuits
Some CPAP and BiPAP users who became sick after using the flawed machines have sued Philips for marketing a defective product. While cancer is the most serious concern, it isn't the only health complication that foam degradation causes. Some patients developed asthma and other breathing conditions because of foam inhalation. 
These lawsuits say that Philips didn't warn consumers about the risk of using their CPAP machines. Plaintiffs have claimed that Philips knew its foam was dangerous but still used it in its manufacturing process. This allegation is supported by the FDA, which found that Philips knew about the potential for foam degradation years before the recall.
Philips has settled the fraud allegations brought by the government, but the manufacturer still faces lawsuits for its defective CPAP devices. If you used any recalled Philips devices and developed a health condition afterward, you should talk to a qualified attorney. The lawyers at Herman Herman & Katz are experts in product liability law and can walk you through your options. Call us at 844-943-7626 or contact us for a free case review.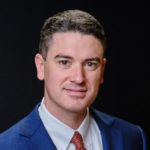 Jed Cain is a partner with Herman, Herman & Katz, LLC. He has dedicated his career to representing injured folks and their families.