Louisiana colleges and universities are now held to a higher standard for reporting sexual misconduct. Senate Bill 230 was approved by the state legislature and signed by Gov. John Bel Edwards earlier this year. The law requires schools to implement the new procedures by January, but the Board of Regents, which oversees all public postsecondary institutions, required school officials to attend mandatory training sessions before the 2021-22 school year.
The law was introduced after a damning report by an independent firm found that Louisiana State University had unclear sexual assault reporting policies and an understaffed Title IX office, making it difficult for students to seek justice. According to the investigation, the university also ignored sexual assault allegations for years. State lawmakers widely criticized LSU for what was seen as an institutional failure. The regulations introduced in SB 230 don't only apply to sexual misconduct. The bill refers to power-based violence, including sexual harassment, domestic violence, and stalking.
Per the new law, schools must fire employees who don't report power-based violence allegations. Additionally, it introduces penalties for retaliating against someone who reports misconduct. Students will face expulsion, and employees run the risk of being fired. Colleges must also tell students how to report incidents, provide an anonymous reporting system, and offer a written plan for handling investigations. 
The regulations also make it more difficult for students credibly accused of misconduct to escape punishment by transferring to another university. Schools must now note if a student or former student has been investigated for sexual misconduct on academic transcripts. Lastly, schools must publish their crime statistics and security policies online. If they don't comply, the schools risk losing out on state funding. You can find a full list of the changes made to existing policies here.
Louisiana Campus Sexual Assault Statistics
Sexual misconduct goes vastly unreported on college campuses. The three largest public universities in Louisiana reported only 12 sexual assault incidents combined in 2020, equating to 0.02% of the student population. Statistics show us that about 19% of women will be sexually assaulted while attending college, so the discrepancy is apparent, and it's impossible to know how many students have experienced sexual violence on Louisiana campuses. This follows a national pattern of sexual assault being underreported on college campuses. The American Association of University Women found that 77% of colleges and universities report zero incidents of sexual assault, rape, fondling, domestic violence, dating violence, and stalking. If true, this would be something to celebrate. Unfortunately, these numbers don't line up with reality. 
Students decline to report sexual violence for a variety of reasons. They may worry that they won't be taken seriously — a fear that was unfortunately justified for many at LSU. The university had no clear policies requiring employees to report sexual misconduct to authorities. Students might also fear that investigators may side with the perpetrator or that they'll face retaliation as a result. They may also worry that they cannot prove anything happened and won't be believed as a result. 
Legal Options For Sex Abuse Victims
There's no doubt that the Louisiana higher education system has failed sexual misconduct victims. Sexual abuse causes post-traumatic stress disorder, suicidal thoughts, self-isolation, and trouble forming relationships. University officials must believe students when they report their abuse to the adults who are supposed to protect them. Hopefully, the state's new procedures and penalties for schools that don't adhere to the rules will motivate colleges to do a better job.
In recent months, several LSU students and staff have sued the university for covering up sexual assault allegations and mishandling student complaints, and more lawsuits are expected. If a student experiences power-based violence and their school doesn't handle the claim properly, they should consult with a knowledgeable Louisiana sex abuse attorney. When a college or university does not take adequate precautions to protect its students and faculty from assault, they can be held liable for damages for the devastating toll that sexual assault takes. The experienced Louisiana personal injury lawyers at Herman, Herman & Katz can help you determine your best legal options moving forward after experiencing sexual violence. Call 504-581-4892 or fill out our confidential, no-obligation case review form.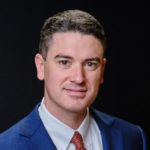 Jed Cain is a partner with Herman, Herman & Katz, LLC. He has dedicated his career to representing injured folks and their families.