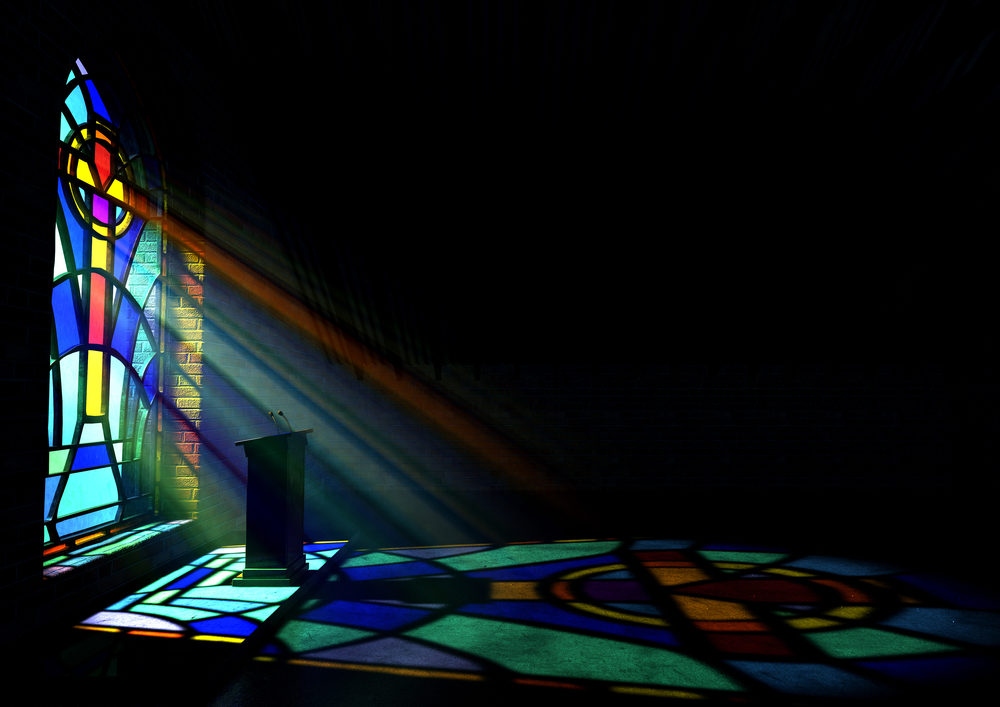 Allegations of sexual abuse by priests continue to make headlines across the United States and around the world. A history of insignificant repercussions and coverup efforts gave little hope to victims and encouraged silence. Now, those abused by New Orleans clergy have until March 1, 2021, to make claims for financial compensation. This bar date – a deadline for victims to submit a claim when the accused has filed for bankruptcy – was set after the Archdiocese of New Orleans filed for Chapter 11 bankruptcy in May 2020.
Historically, the church has done little to address the situation beyond removing priests accused of abuse. In fact, they were typically only stripped of their position and didn't face criminal charges, while the church chose to keep their communities in the dark about these predators.
While many clergy face sexual abuse claims, the depth of deception runs deep throughout the church. Other clergy have been accused of knowing and helping to cover up abuse that's happened and been happening for years. This disturbing reality reinforces the need for justice and for survivors to be financially compensated for the life-changing experience of abuse at the hands of those they trusted.
Deadline for Victim Claims
The bar date ruling by a federal bankruptcy judge means abuse victims must file their claims for compensation by the March 1 deadline or never at all. A history of payouts, non-disclosures, and other tactics to silence survivors kept many from coming forward, but the deadline may drastically change this.
Bar date deadlines in other cities where the archdiocese filed for bankruptcy have resulted in a significant increase of claims by survivors, often hundreds more, after the deadline was set. This may be the case in New Orleans.
The ruling also included recommendations to raise awareness of the deadline, such as requiring the church to print the date in a set number of publications and news sources. Since no claims for victim compensation can be made after March 1, the deadline must be well-known to provide survivors the opportunity to seek compensation.
New Orleans Archdiocese Files for Bankruptcy
The Archdiocese of New Orleans claims the decades-long scandal of abuse and the impact of COVID-19 has caused serious financial distress. However, advocacy groups and survivors pushing for the filing to be overturned disbelieve the depth of financial impact on the church.
Instead, they believe the reasons for filing for bankruptcy were to prevent more victims from making claims and cover-up the depth of the scandal. The motion to dismiss the archdioceses' bankruptcy filing cites the hundreds of millions of dollars the church has in property assets, net assets and cash.
The filing already halted many abuse allegations' progress, which advocates feel support their quest to overturn the ruling. Some survivors think the bar date, a result of the bankruptcy filing, is too soon and could mean many abusers are never identified or held responsible for their actions.
Short- and Long-Term Impact of Sexual Abuse
The church is a beacon of hope for many, a place for connection and faith. Children who are abused in the church suffer an extreme breach of trust and violation and face lifelong emotional, mental, and physical struggles.
Shame, guilt, distrust of others, insomnia, anxiety, uncontrollable upset and anger, and other battles are common in sexual abuse survivors. While there are many immediate responses and coping mechanisms, the long-term impact, such as social isolation, PTSD, self-harm, eating disorders and depression, are all too real. The impact of abuse can worsen when abusers aren't held responsible or when victims are quieted with money or threats or ignored when they speak out.
There has been little repercussion for many priests who abused children. While some have been stripped of their position in the church, the lack of accountability and free from criminal charges meant many priests still worked with children and youth in their community. The reality is that they should have been put on a sex offender list and prevented from any jobs around children.
These priests must be held accountable for the hundreds of children they're accused of abusing. With the Archdiocese of New Orleans filing for bankruptcy, the March 1, 2021 deadline for sexual abuse claims means it's now or never to step forward.
If you or someone you know has been a victim of sexual abuse, it's crucial to seek help. The attorneys at Herman Herman and Katz have significant experience handling sexual abuse cases. They can answer any questions you may have and help you determine what steps need to be taken to protect your legal rights. Please call us at 844-943-7626 or schedule your free, confidential consultation whenever you're ready.
Soren E. Gisleson, is a Partner at Herman, Herman & Katz, L.L.C. and attorney advocate for survivors of clergy sexual abuse.