Louisianans are struggling to fix their homes nearly six months after Hurricane Ida battered the state. The storm was active for only a few days, but it'll take years to recover from the damage it caused. Property owners are still living in unrepaired homes and, in some cases, fighting insurance companies who refuse to pay hurricane-related claims. Even after an insurer compensates for hurricane repairs, the work isn't over. A qualified contractor can help you get a home back to its normal condition, but you have to find the right one. It might be tempting to hire someone solely based on an attractive price, but it's essential to only work with a bonded and insured home contractor.
If a contractor offers a quote that's drastically below the industry standard or asks for money under the table, it may signify that they aren't the right choice. Finding a bonded and insured contractor requires research, and they may charge more money for their services. But going with the cheapest, quickest option will cause regret down the road. After a hurricane, the financial toll can be overwhelming. Bonding and insurance protect the homeowner from paying thousands of dollars out of pocket if something goes wrong during a repair project. 
Licensed vs. Bonded vs. Insured Contractors
Contractors often advertise themselves as licensed, bonded, and insured. These terms are used interchangeably, so it can be hard to know their difference. A reputable contractor will fall into all three categories, but knowing what they mean can help you know which questions to ask. 
Contractor Licensing
Louisiana contractors must be licensed to perform work legally. The state requires contractors to have a business registered with the Secretary of State. Contractors must also fill out a financial affidavit and pass an exam covering business, law, safety regulations, taxes, and contracts. A contractor who provides services without a valid license may be subject to fines and penalties from the state licensing board. 
Contractor Insurance
The state requires all residential contractors to carry $100,000 in general liability insurance along with worker's compensation coverage. If a contractor doesn't provide the Louisiana State Licensing Board with proof of insurance, the board will refuse their licensing application or renewal. Liability insurance shields you from hefty bills if a contractor is injured on your property. Let's say that a roofer falls off a ladder and suffers a serious injury. If they aren't insured themselves, they can go after you in a lawsuit. Additionally, if they don't have worker's compensation, you might be responsible for their lost wages until they return to work.
Insurance companies allow homeowners to add themselves as "additional insured" on a contractor's liability insurance for a small fee. This clause is usually only valid for a short time, and it helps protect you if there are any gaps in coverage. It also allows you to file a claim directly with the contractor's insurer. If you're added to the policy as an additional insured, ask the contractor's insurance company for written confirmation.
Contractor Bonding
Unlike licensing and insurance, bonding isn't required statewide for residential contractors, but it helps the homeowner in a worst-case scenario. Even with a signed contract, workers might not always hold up their end of the deal. They may skip out on a job before it's finished or offer shoddy work. When a contractor has a surety bond, homeowners can file a claim and recoup what they've lost. A bonding company may pay for the project or send another contractor to finish the job. After the bonding company pays the homeowner, they seek reimbursement from the contractor who took the bond. In the end, the bond protects the property owner from any potential fallout. 
Is Your Contractor Bonded and Insured?
The Louisiana State Licensing Board offers a convenient way to verify a contractor's licensing. You can search their database or call (800) 256-1392. Once you know that a contractor has the appropriate license, you should ask them for proof of insurance. Contact the insurer directly and ask that they send you a copy of the Certificate of Insurance to show that the policy is active. You can also ask for proof of bonding and call the surety company to confirm that the bond exists. 
Once you're satisfied and decide to move forward, you should ask for a contract. Read it thoroughly and make sure that it includes how much you'll pay, an estimated end date, and proof that the contractor has obtained any necessary permits. Look for unfavorable provisions that would make it harder for you to recover losses. 
Hurricane home repairs can be stressful, but working with a reputable contractor makes the process much easier.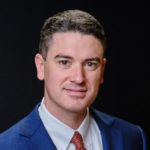 Jed Cain is a partner with Herman, Herman & Katz, LLC. He has dedicated his career to representing injured folks and their families.