A residential elevator manufacturer has recalled 31,000 units because the elevators can entrap small children, causing serious injury and even death. Florida-based Residential Elevators, Inc. recalled units sold between 1986 and July 2022 because a child suffered a severe spinal injury. The company now provides free space guards to help fix the problem, but this isn't an isolated incident.
Residential elevators benefit people with disabilities and mobility issues who live in multi-story homes, but they are potentially fatal for young children who climb in them unsupervised. Regulators have known for years that home elevators are dangerous for children small enough to get trapped in the gap between doors or fall into the elevator shaft. Some manufacturers have known about the safety hazard since the 1940s. It wasn't until earlier this year that some home elevator companies finally agreed to do what the victims' families had been asking: notify consumers about the potential risk and provide ways to minimize it.
Home Elevator Dangers
Not all elevator types are affected by these product recalls. The commercial elevators found in offices and modern hotels have automatic sliding doors. In contrast, residential elevators have an outdoor swing door and a folding accordion gate. A gap between the two doors is narrow enough that a child can slip and fall into it. Children can fall below the elevator and get crushed when it comes back down or become trapped between the elevator door and frame. Since 1981, residential elevators have been linked to 4,600 injuries and 22 deaths.
For decades, experts have asked regulators to change the home elevator code. In 2017, they finally obliged, adding a requirement that home elevator manufacturers shrink the door gap to four inches. But the rule didn't apply retroactively, which means that only newer elevators are required to meet the safety requirements. The owners of older residential elevators may not even realize that their models have significant design flaws creating a dangerous product.
A Simple Fix to Make Home Elevators Safe
Some product defects require complex solutions, but the remedy is usually straightforward for home elevators. A space guard is a safety device that attaches to an elevator's hoist door and reduces the gap a child might get stuck in. Space guards are relatively inexpensive and typically only cost between $75 and $100. Elevator manufacturers have known that space guards can save lives, but only in recent years have they begun to provide them to customers. Additionally, politicians and elevator accident victims have urged the Consumer Product Safety Commission (CPSC) to act, but wide-ranging recalls only happened earlier this year. 
The long-overdue steps in the right direction are encouraging but come too late for the loved ones of children injured and killed by residential elevators. If elevator manufacturers had acted once it became apparent that their products might be dangerous, they could have likely saved lives. Even with all of the known risks, some manufacturers have resisted safety steps that could protect consumers. The CPSC warned customers​​ to stop using elevators manufactured by Waupaca Elevator Company after the company refused to cooperate with a voluntary recall. 
What To Do If Affected By a Home Elevator Recall
The Residential Elevators, Inc. recall involves the following residential elevator models: Easy Rider, Horizon Lift, Luxury Lift, Luxury Lift Hydraulic, Luxury Lift Traction and RE. The Residential Elevators brand name is printed on the light in the operating panel inside the elevator cab. Consumers should keep unsupervised young children away from the recalled residential elevators and contact Residential Elevators, Inc. for instructions on how to measure for space guards to correct any hazardous gap. Space guards will be provided free of charge, and assistance with space guard installation will be provided upon request.
Residential elevators make life easier for people with disabilities, older adults, and those who need an easy way to transport freight. But in just a few minutes, they can ruin lives and cause unthinkable injuries. If you or someone you love has been injured by a residential elevator, you may be able to hold the elevator manufacturer accountable and receive compensation for pain and suffering, medical expenses, funeral costs, and loss of enjoyment of life. Our attorneys at Herman, Herman & Katz specialize in dangerous and defective product lawsuits and know how to handle the companies who manufacture products like residential elevators. Call 844-943-7626 or fill out our online contact form to discuss your legal options with an attorney.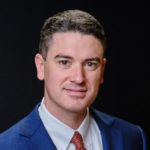 Jed Cain is a partner with Herman, Herman & Katz, LLC. He has dedicated his career to representing injured folks and their families.