In February, Beauregard Parish teenager Zalee Day-Smith tragically died in an oil tank explosion. Since then, the 14-year-old's family has fought for stricter laws, and state regulators are implementing new rules for oil field tank batteries. According to Zalee's father, the tanks were like "playground equipment" to local children. She was sitting atop a tank when it exploded unexpectedly. Zalee was freely able to climb the oil tank, even though the sites were hazardous. Tank batteries are storage sites for oil wells that aren't connected to major pipelines. In response to Zalee's preventable death, the Louisiana Office of Conservation has introduced regulations to save lives. 
The Office announced the new rules in November, and they include several new requirements:
Site operators must build fences at least four feet high and have a locked gate when the tank site is unattended.

Tank entry points must remain securely sealed unless they're part of a pressure relief system.

Operators must post warning signs that warn about the flammable contents on-site.
The new rules apply to sites within 500 feet of homes and highways, 1,000 feet of a church or school, or within the limits of a city, town, or village. The state is also developing a list of all tank battery sites in Louisiana, a resource that doesn't currently exist. Oil field tank accidents are rare, but we could eradicate them with proper preventative measures and education. Zalee didn't realize the tanks were dangerous and may have thought that the site was plugged and abandoned. As a result, a day of fun ended in disaster.
More Safety Measures Are Necessary to Stop Oil Tank Injuries
It's long been apparent that tank battery sites are popular among children and young adults looking for a place to hang out with friends. A 2011 report from the U.S. Chemical Safety and Hazard Investigation Board found that teenagers in rural areas like Beauregard Parish are at a higher risk of injury at oil and gas sites. The report also found a link between oil field tragedies and not having warning signs or fencing to stop people from trespassing. Site operators are responsible for securing tank batteries and making it clear that they can cause lethal injuries.
Even if someone is lucky enough to survive an accident at an oil field tank battery site, they may still have extensive injuries. Since oil tanks emit flammable fumes, many of these incidents involve explosions. One of the most likely complications is severe burns that cover the body. Burn injuries can cause swelling, blistering, breathing problems, and sepsis, among other health problems. Along with the physical pain, recovering from burn injuries is expensive. According to the American Burn Association, a survivor with burns covering 40 to 60 percent of their body will face $780,000 in medical bills, on average. That's not factoring in the time away from work, lost wages due to long-term injuries, pain and suffering, reduced quality of life, and any other damage. A victim can recover these sums in a lawsuit. 
Dangerous and Defective Products Lawsuits
Manufacturers are required to warn the public about a product's potential dangers. Under the Louisiana Products Liability Act, anyone who designs, manufactures, distributes, or sells a dangerous or defective product can be held liable after an injury. Product liability claims fall into four categories: design defects, manufacturing defects, failure to warn, and breach of warranty. The first two are mostly self-explanatory. If an injury arises because a product was designed or manufactured incorrectly, the claim would fit into these categories. Failure to warn becomes relevant when a manufacturer doesn't adequately warn the public about the potential dangers associated with a product, while breach of warranty comes into play when a seller or manufacturer violates a warranty, either written or implied. 
The new state regulations make it mandatory for tank site operators to take measures to warn and protect the public, but for those who have been injured or killed, it's too late. If you or someone you know has been affected by an oil tank battery accident, a Louisiana dangerous products attorney will help you explore your legal options. The expert personal injury lawyers at Herman Herman & Katz can provide a free, no-obligation case review. Call 844-943-7626 or contact us online.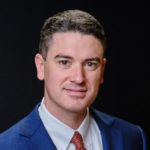 Jed Cain is a partner with Herman, Herman & Katz, LLC. He has dedicated his career to representing injured folks and their families.