Sexual abuse can cause unthinkable emotional and physical damage to those victimized by predators. When law enforcement agencies can stop a crime and don't act in time, the harm is magnified. Thirteen women who have accused Larry Nassar of sexual abuse are suing the FBI for mishandling its investigation of the disgraced USA Gymnastics doctor. The victims are asking for $130 million, divided evenly among the group, with each woman receiving $10 million. Nassar abused hundreds of girls and women over an 18-year career under the guise of medical treatment. He was sentenced to 175 years in prison in 2018.
A Botched Sex Abuse Investigation 
In the years since Nassar's abuse has come to light, athletes have accused USA Gymnastics of covering up for the doctor and not thoroughly investigating the claims against him. Last year, the organization reached a $380 million settlement agreement with survivors. 
Michigan State University, where Nassar was employed as a sports doctor and abused student athletes, refused to release thousands of pages of records to the Michigan attorney general last year. The school's noncompliance ended an investigation into whether the university acted adequately when alerted to Nassar's behavior. 
MSU is, unfortunately, not an anomaly. Schools of all sizes across the country fail to protect brave students who have been victims of sexual assault. In Louisiana, campus sexual abuse is widely underreported. In 2020, LSU officials reported five cases of sex abuse on a campus of more than 34,000 students. 
It's disappointing when nongovernmental entities fail to protect victims of sex abuse. Still, that betrayal is amplified when the incompetence comes from a law enforcement agency whose mission is to protect the American people. A watchdog report from the Department of Justice Inspector General highlights exactly how the FBI mishandled credible allegations against Larry Nassar.
USA Gymnastics reported several complaints about Nassar to the FBI in 2015, but the government didn't look into the case for another eight months when USA Gymnastics tipped off a different FBI field office. Nassar wasn't arrested until November 2016 — 17 months after the initial report.
When questioned about missteps in the investigation, two FBI officials lied to cover up their mistakes. And one of the agents involved was separately seeking a job with the Olympic Committee, which could be a significant conflict of interest. Other victims have testified that FBI agents tried to tell them that their abuse wasn't as bad as they thought. The sex abuse victims suing the FBI say that the agency's inaction contributed to more people being victimized. Victim advocates estimate that more than 100 girls and women were assaulted after July 2015, when USA Gymnastics first reported Nassar's misconduct to the government.
The Nassar survivors aren't yet suing the FBI directly and instead have requested redress with the FBI under the Federal Tort Claims Act. This statute allows people injured by the government's negligence or wrongful acts to receive compensation. If no resolution is reached, the women have the option to sue for personal injury.
Sex Abuse Civil Lawsuits 
Sexual assault is punishable by imprisonment in every state, but it's rare for offenders to face serious consequences. Less than 1% of rapists will receive felony convictions by some estimates. Even when assaulters are sent to jail, sex abuse victims face unexpected expenses. Medical bills and the cost of psychological treatment can add up, and the pain and suffering victims experience can significantly impact their cost of living. Some sex abuse survivors file civil lawsuits to recover monetary damages for these reasons. If an entity covers up sex abuse, it might be found financially liable in court. In 2018, Michigan State University agreed to pay $500 million to victims of Larry Nassar.
If you have suffered sexual abuse at the hands of an institution that didn't properly investigate the crime, you have the right to hold them accountable. The Louisiana sex abuse attorneys at Herman Herman & Katz advocate on behalf of all sexual abuse victims and will fight for you in court. Contact us online or call 844-943-7626 for more information or a free, confidential case review.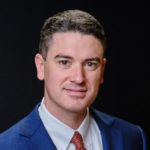 Jed Cain is a partner with Herman, Herman & Katz, LLC. He has dedicated his career to representing injured folks and their families.