The people who design, produce, and sell the hundreds of thousands of consumer products we buy have a responsibility to make sure those products are safe and effective. But sometimes, a flaw in a product's design, manufacturing, or marketing makes it dangerous. When a product causes harm or injury to enough of its buyers, and those buyers report their injuries, the company will usually announce a product recall.
According to a recent report by the U.S. Public Interest Research Group (PIRG), there were 292 products recalled in 2022, a 33% increase from the previous year. 22% of those were involved in 650 injuries and six deaths, some of which happened months or even years before they were recalled.
A recall announcement typically instructs consumers who purchased the affected product to discontinue use and return it for a repair, refund, or replacement. After that, the company ideally removes all affected products promptly from store shelves and releases a safer version.
Yet, flaws in the American recall system keep dangerous products on the shelves too long, resulting in completely preventable injury or death.
How Is a Product Recalled?
The U.S. Consumer Product Safety Commission (CPSC) is responsible for recalling products. Manufacturers, importers, distributors, and/or retailers are legally obligated to submit reports of dangerous or defective products to the CPSC within 24 hours. 
Nearly every recall is voluntary, working in conjunction with the CPSC to minimize consumer risk and exposure to future litigation. The CPSC can force a recall, but companies generally choose to avoid the resulting lawsuits and/or fines. 
Some companies will recall products as soon as they realize there is a flaw instead of waiting for consumers to report a problem; those that do can utilize the CPSC's "Fast-Track" program, allowing them to implement a recall within 20 days and avoid an investigation into the danger of the product. The CPSC will then assist with correcting the flaw.
Sounds simple, right? So why are there hundreds of recalled products still in circulation?
Why Aren't Product Recalls More Effective?
While a company will spend plenty of money advertising its products, they are understandably less enthusiastic about revealing a problem with those products. In-home exercise giant Peloton took its time announcing reports of children and pets being dragged underneath its treadmills, at first refusing a recall even after the CPSC called for one. Had they cooperated initially, they could have avoided the agency's subsequent $19 million fine, one of the largest in CPSC history.
Companies don't want to spend the extra money repairing, replacing, or refunding recalled items. They also worry about long-term damage to their brand after one item or model is recalled, despite research that says consumers often eventually return to trusted brands.
Even if a recall is announced, it rarely makes the news, and dangerous products stay in perpetual circulation via reselling. 
Another problem lies in the CPSC's inability to handle the influx of incident reports. The agency oversees about 15,000 kinds of products, making it impossible to keep tabs on them all. And in comparison to other regulatory agencies like the U.S. Food and Drug Administration (FDA), which conducts regular inspections, the CPSC's data-keeping on recalls and complaints falls short. 
Many experts believe the biggest flaws in the recall system are gaps in the law.
For example, a law known as Section 37 requires companies to notify the CPSC when three or more product liability lawsuits are settled in favor of the plaintiff during a two-year period. But these lawsuits rarely take less than two years, so the CPSC rarely hears of them. During the last 25 years, just two companies were cited for failing to report lawsuits.
Another oft-cited law is Section 6(b) of the Consumer Product Safety Act, which states that the CPSC cannot disclose derogatory information about a product unless it provides the manufacturer with at least 15 days' notice. This time often allows the manufacturer to delay the recall process and force the CPSC into costly negotiation.
The Sunshine in Product Safety Act, introduced by three members of Congress in 2021, would repeal Section 6(b), but it has yet to move toward becoming law. 
How a Product Liability Lawyer Can Help
If you have been injured by a defective or dangerous product, a seasoned Louisiana product liability attorney can help you hold the responsible party or parties accountable and recover financial damages.
Louisiana's product liability laws are complicated. To win your case, you need an attorney with expert knowledge of these laws and a successful track record in product liability. 
The product liability lawyers at Herman Herman Katz have experience handling various product liability cases with nationwide impact. Some recent cases include NEC baby formula lawsuits, Fisher Price's popular Rock 'N Play infant sleepers, paraquat lawsuits, Roundup lawsuits, and many more. We can help you and your family get the justice you deserve. Please call us at 844-943-7627 or contact us here for a free case review.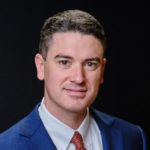 Jed Cain is a partner with Herman, Herman & Katz, LLC. He has dedicated his career to representing injured folks and their families.