Louisiana is a magnet for severe storms, with several of the worst hurricanes in history striking our state. Experts say that the 2022 hurricane season will likely be busy, which unfortunately means thousands of homeowners may need assistance recovering from a storm. Now is the time to prepare for a Louisiana hurricane by reviewing your homeowner's insurance policy and learning about other avenues for recovery. This way, you'll know what to expect after a hurricane hits. 
Sometimes private insurance is the only route to recovery for the damaged property following a hurricane. While other times, the Federal Emergency Management Agency (FEMA) may be available to provide additional help. FEMA is a governmental agency established in 1979 to aid disaster response. The agency offers support from the federal government after disasters like fires, winter storms, terrorist attacks, earthquakes, floods, and hurricanes. FEMA only steps in after the president makes a disaster declaration. 
Contrary to popular belief, FEMA isn't only for uninsured people or those in low-income brackets. The organization offers help to everyone affected by a storm, regardless of how much money they make or whether they have private insurance. However, it's essential to know that FEMA's help isn't as comprehensive as what you'd receive from an insurance settlement. There are vital differences in the benefits offered by homeowners insurance coverage and FEMA aid. 
What Is the Difference Between FEMA and Insurance? 
Homeowner's insurance coverage and FEMA provide help after a hurricane, but they differ in scope. FEMA's aid is not designed to reimburse you for all losses. Instead, the agency helps make a property "safe, sanitary, and functional." FEMA covers damages that homeowners and flood insurance do not. FEMA will help make your home suitable to live in, but it won't account for all the damage your belongings and property endured during the storm. The agency's aid is also available to renters, regardless of whether they have renters insurance. 
FEMA might pay for repairs like roof leaks, broken windows, damaged subfloors, heating and air-conditioning appliances, and kitchen appliances. The average FEMA payment is $8,000 or less, which is nominal compared to the damage a property owner might experience after a storm like Hurricane Ida with 150 miles-per-hour winds.  
In contrast, most homeowners insurance policies offer compensation for damaged furniture, clothing, personal belongings, appliances, and electronics, along with ensuring that your property is safe and functional. An insurance settlement is often necessary to restore your home to its previous condition. FEMA is designed to make your home liveable, not to help you recover fully. Additionally, FEMA doesn't provide benefits for anything your insurance company covers, so you must file an insurance claim before receiving FEMA assistance.
Flood Insurance Policies
One common myth is that a basic Louisiana homeowners insurance policy provides coverage for flooding. While coastal cities are at high risk for flooding during a hurricane, heavy rain often wreaks havoc in inland areas amid a storm. Louisiana has the highest proportion of flood insurance policies in the U.S., but flood coverage isn't required by law. People tend to believe high winds are the most damaging element of a hurricane, but hurricane flooding causes structural damage and, unfortunately, leads to loss of life. FEMA offers federal assistance in the aftermath of floods. Still, property owners should also consider flood-specific policies to be fully covered if any hurricane damage is caused by flooding.
How To Apply For FEMA Assistance 
The first part of filing a FEMA claim is ensuring that the storm has been declared a disaster by the federal government. If you have insurance, you must file a claim with your insurer before applying for FEMA assistance, although you don't have to wait for a settlement to apply. The application is available on disasterassistance.gov. Much like an insurance claim, you're expected to take pictures and provide a detailed list of your losses. The agency also asks for an insurance determination letter to ensure they aren't covering any damage insurance has agreed to repay.
Even when you go through the proper channels and make a claim through your private insurance, sometimes they don't provide the help they should. Insurance companies often give lowball estimates after a storm, so it's essential to know your rights. The Louisiana hurricane attorneys at Herman, Herman & Katz are here to help individuals and businesses manage Louisiana hurricane insurance claims. If you have any questions about insurance coverage or a denied hurricane claim, contact us online or call (844) 943-7626 for more information or a free case review.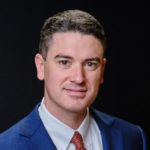 Jed Cain is a partner with Herman, Herman & Katz, LLC. He has dedicated his career to representing injured folks and their families.