Five automakers have recalled electric vehicle batteries in the last two years because of potential fire and stalling risks. The National Highway Traffic Safety Administration (NHTSA) is now investigating whether some cars powered by these batteries are more likely to catch fire than non-electric vehicles. If the government finds that electric vehicle batteries are defective, it may cause even more recalls. Additionally, electric car manufacturers face lawsuits from owners who say the companies should have known about the danger.
Experts say that electric cars are the way of the future. They're better for the environment because they don't emit pollutants. Electric vehicle owners don't have to worry about the cost of gasoline, and the cars themselves generally require less maintenance. By 2030, automakers forecast that more than half of car sales will be electric. They are powered by high-voltage lithium-ion batteries instead of fuel, and owners must charge these cars every few days. Gasoline releases harmful greenhouse gasses, but electric vehicles can reduce a carbon footprint significantly. The U.S. government has incentivized electric vehicle ownership, and electric vehicle owners are eligible for federal tax credits. 
The potential for dangerous defects has electric car owners concerned for their safety despite all the benefits. The recalls that have happened so far involve damaged internal battery cells that can ignite, increasing the chances of a fire. The NHTSA probe focuses on about 138,000 vehicles with batteries manufactured by South Korea-based company LG Energy Solution. The company says that it plans to cooperate with the investigation fully. 
Last year, 30 plaintiffs sued General Motors and said the defective battery recall reduced the resale value of their Chevy Bolt electric cars. The manufacturer recalled several vehicle models in 2020 after ten reported fires, and LG Electronics has agreed to pay GM about $2 billion to cover the recall cost. In January, a class-action lawsuit was filed against the automaker on behalf of Chevy Bolt owners and leasees. The plaintiff said GM told him not to let the car's range drop below 70 miles or park it indoors overnight, making it more difficult to maintain the vehicle. 
What Consumers Should Know About Electric Vehicle Battery Dangers
Drivers injured by battery fires may choose to sue, and they will likely file dangerous and defective product lawsuits. These complaints will probably focus on whether LG Electronics knew or should have known about potential manufacturing defects. Even if it did not manufacture the faulty batteries, the automaker could still be held responsible. Companies must exercise due diligence to ensure their products are safe for the public to use. Defective product cases usually fall into four categories: design defects, manufacturing defects, failure to warn, and breach of warranty. 
Design and manufacturing defects are easy to confuse, but there's a critical distinction. Manufacturing defects happen during production, which might lead to a bad batch or one defective item. Design defects mean that a product is inherently flawed and unreasonably dangerous. Failure to warn hinges on whether a company should have warned consumers about unforeseeable potential product dangers. A breach of warranty comes into play when a company doesn't uphold its end of an agreement. Hiring a dangerous product lawyer can help you determine what type of defective product case you may have.
The results of the NHTSA study will likely reveal just how worried consumers should be about the danger of electric vehicle batteries. In a recent troubling incident, a couple's California house burned down because one of the Tesla vehicles in the garage burst into flames. It's not clear whether battery fires happen more frequently than gasoline fires, but they tend to burn hotter and longer.
The U.S. government says it will write to LG and other companies to make sure recalls are completed appropriately. In the meantime, electric car drivers are left wondering if they have any recourse. Herman, Herman & Katz can answer questions about defective electric vehicle batteries. For more information or a free case review, call 844-943-7626 or fill out our online contact form to see if you have a claim.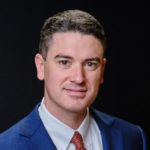 Jed Cain is a partner with Herman, Herman & Katz, LLC. He has dedicated his career to representing injured folks and their families.