There are more than 4,000 children in foster care in Louisiana. The Department of Children & Family Services (DCFS) places children in care when they've been abused or neglected and in special family circumstances when care outside the home is needed. 
Foster children are some of our most vulnerable populations, and the Louisiana DCFS has a legal duty to make sure foster parents provide proper and reasonable care on their behalf. They also must take the necessary steps to ensure the ongoing safety and well-being of foster kids and to act accordingly when reports of child abuse or neglect are made. However, far too many children suffer at the hands of the people supposed to provide a safe home, and their negligence can have devastating effects.
The physical, emotional, mental, social, and behavioral impact of negative foster placements can be lifelong. Studies have shown a link between the mistreatment of foster children and increased criminality, educational struggles, substance abuse, and chronic health conditions.
While many foster parents provide a safe and loving environment for children to develop, some foster kids experience physical and sexual abuse, neglect, and other forms of mistreatment in the system. These kids often come from homes that have already caused serious trauma, only to suffer even more from foster parents or others in the house.
But who's liable for injured foster children, and who's responsible when foster kids are neglected? If harmed during their time in care, a representative of the child may file a civil lawsuit against the perpetrators, such as the foster parent and DCFS. If a criminal act occurs, such as child sexual abuse, law enforcement involvement is necessary to hold those accountable for their crimes.
What Happens When Children Are Abused or Neglected?
When a report of abuse or neglect of a child is made in Louisiana, trained social workers determine whether the information received should be further investigated. A Child Protection Investigation (CPI) involves a social worker who looks into the situation, interviews the person who made the report, and determines whether the child was neglected or abused. They also assess whether there's a risk of further harm or injury.
If the CPI reveals the report is valid, the case is transferred to the Family Services Program. And if the harm or safety risks are severe, the child is removed from the home and placed in foster care. At this point, the State of Louisiana becomes the foster child's custodial parent.
After children are taken from their homes due to safety concerns or the caregiver's inability to meet their basic needs, the Department of Children & Family Services and an assigned caseworker become legally responsible for what happens to them. By law, DCFS cannot delegate their liability surrounding duty of care to anyone, including foster parents, group homes, or other organizations that provide day-to-day care for these children. As a result, DCFS may be held liable for injured foster kids.
Why DCFS Can Be Held Liable for Injured Foster Children
Unfortunately, children's aid agencies across the country are struggling in several ways, and it's hurting children. Concerns regarding how many cases an individual worker is required to handle are largely thought to be a driving factor of why workers and agencies like Louisiana DCFS are failing their duty of care. After all, it's not uncommon for one caseworker to be tasked with the welfare of 20 children at any given time, raising the question of how they could properly and consistently monitor their safety and well-being.
When a foster child is mistreated in any way, there must be evidence that the state and/or social worker failed to fulfill or violated their duty of care to prove their liability. This is also true when, following a Child Protection Investigation into reports of child abuse or neglect, the child is returned home and then later harmed. Even if a worker is unaware of the harm or neglect a child is suffering at their foster home, they could be held liable because they should have known.
Proper investigations into allegations of mistreatment from foster children aren't always carried out, leaving them at risk of more suffering and often putting the health and safety of others in danger. Failure to monitor and perform regular check-ins with children in foster care placements can also expose them to harm. DCFS must do their due diligence and fulfill their legal obligation to protect children according to the procedures designed to ensure the safety of foster children; if they don't, a civil lawsuit may be filed to hold the agency and workers accountable for negligence and seek damages for the harm endured.
Foster parents are required to undergo extensive training and background checks to be certified. But sometimes, mistakes are made, and someone unfit to take in a foster child becomes a foster parent. This is another scenario where the Louisiana Department of Children & Family Services may be liable if a child is abused or neglected.
Also, many kids in foster care have special needs or emotional trauma that requires specific support systems for foster parents to care for them properly. If this support isn't provided, the agency could be sued for negligence if the foster child is injured.
Are Foster Parents Liable for Injuries?
Civil claims for a foster child's injury may not only be filed against the Louisiana Department of Children & Family Services and social workers but also the foster parents if they failed to provide reasonable care. For example, if a toddler is burned by hot bath water after being left alone in the room, the foster parent's negligence could make them liable.
However, foster parents are protected from paying financial damages in civil lawsuits because of the indemnity provision in their agreement with DCFS. Foster parents may be named in a claim and ultimately hold some liability, but they don't pay damages that are awarded – the state does.
It's important to note that foster parents are not protected from criminal acts against kids in their care. In some cases, the agency may be liable for placing and keeping a foster child in an unsafe environment, but when a foster parent abuses a child in their care, they can face criminal prosecution.
Recent News & Lawsuits for Injured Louisiana Foster Children 
The Louisiana Department of Children & Family Services is currently under fire due to shocking news surrounding a toddler's death and the arrest of a foster father who sexually abused kids in his home.
In late June, a two-year-old died of an overdose – his third in just a few months. The toddler had gone to the emergency room in April and early June and was treated with Narcan both times because of an opioid overdose. Even though doctors warned the child's safety was at risk and three reports were made to DCFS, the agency allowed him to be returned to his mother. He then tragically died in late June from a fentanyl overdose. His mother was arrested for negligent homicide, but DCFS is also facing investigations into how and why the child was returned to an unsafe environment that ultimately led to his death.
Another horrible case in Louisiana involves a foster father who sexually abused kids in his care. He was arrested following complaints of rape and molestation of three foster kids. He raped one foster child over the course of two years, forced another to perform oral sex, and molested a child with autism. Deputies also noted he would watch other children in the home engage in sexual acts. News reports have further brought to light the dilapidated state of the house and property.
Investigations into the harm these foster children endured and the overdose death of a toddler are underway. A look into the procedures and so-called "missteps" in a system designed to protect children will no doubt spark change, but will it be enough?
DCFS is also facing a lawsuit involving an infant that suffered a traumatic brain injury while in the agency's custody. The case was originally set for trial in September 2022, but due to an "eleventh hour" request by the Louisiana DCFS, it will now be tried in May 2023. 
At the end of the day, Louisiana's children deserve safety and protection. There are several ways DCFS, social workers, and foster parents could be liable for injured foster children in Louisiana. From children who should have been removed from a home or foster placement or allegations of abuse that weren't properly investigated to inadequate monitoring of kids in care or sending a child at risk of further harm back home, the state must do better. And when they don't, they should be held accountable for failing their legal responsibilities.
Herman, Herman & Katz has experience in helping vulnerable individuals like foster children hold those accountable for the harm they endured and seek compensation for their suffering and future financial burdens. For more information, contact us online or at 1-844-943-7626.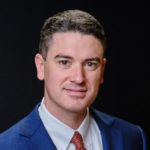 Jed Cain is a partner with Herman, Herman & Katz, LLC. He has dedicated his career to representing injured folks and their families.